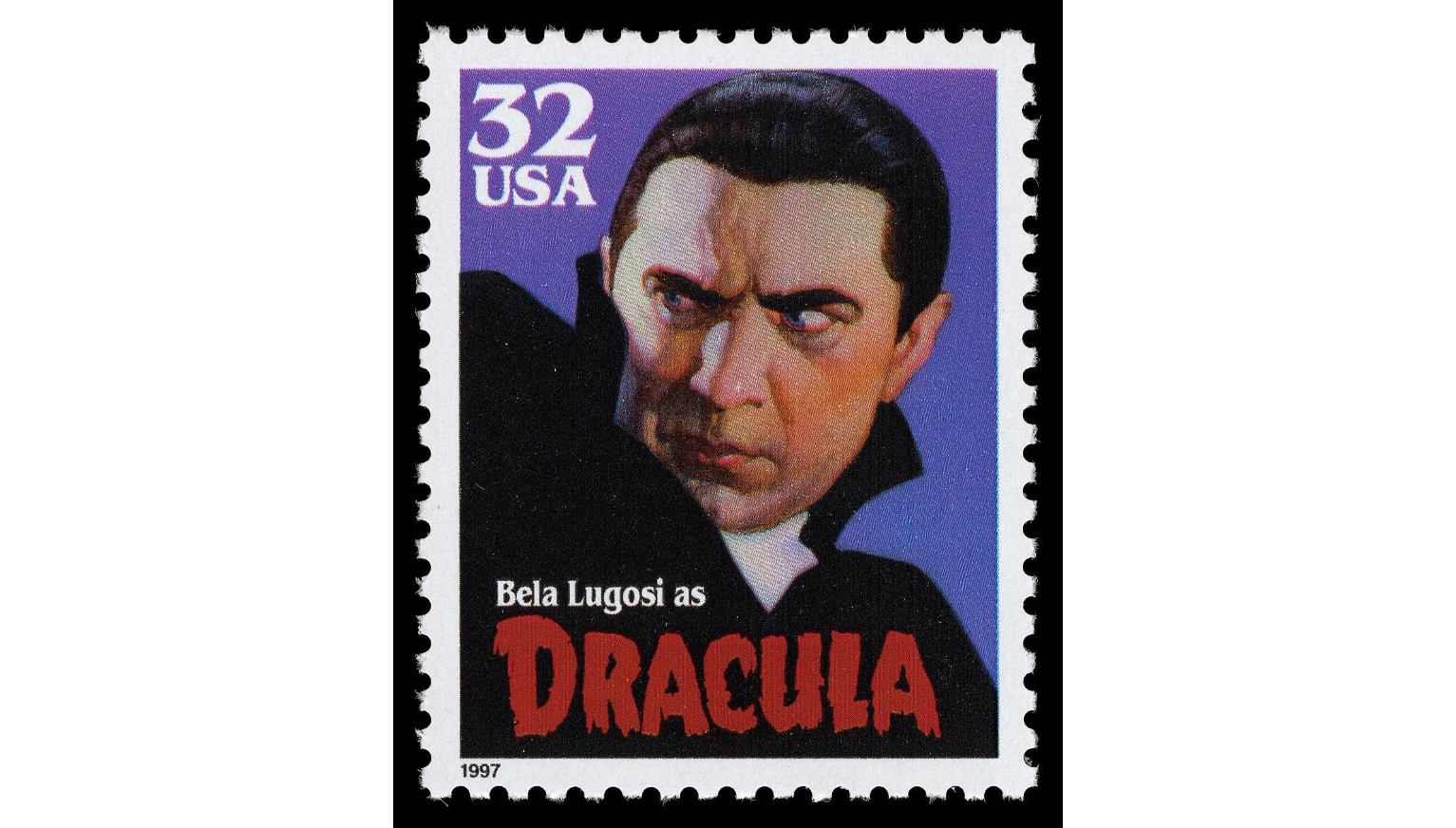 This stamp depicts actor Bela Lugosi as the vampire Count Dracula. Lugosi starred in the 1931 film Dracula, based on a 1924 theatrical adaptation of Irish writer Bram Stoker's 1897 novel Dracula. It follows the story of the toothy count from Transylvania who travels to England to find new blood and create more vampires.
The stamp was issued by the Postal Service as part of its Classic Movie Monsters series, which was a fortunate coincidence. At the same time the Postal Service began to develop the idea, the adult children of three classic movie-monster actors began campaigning to commemorate their fathers on stamps. The two paths converged, resulting in five of the creepiest—and most popular—stamps of the 1990s.
This Dracula stamp is in the collection of the Smithsonian's National Postal Museum. View more of the museum's spooky stamps and read the Smithsonian Libraries' 1899 edition of Dracula online. For more frightening objects in the Smithsonian, take a peek at "Things That Scare Us"—if you dare.