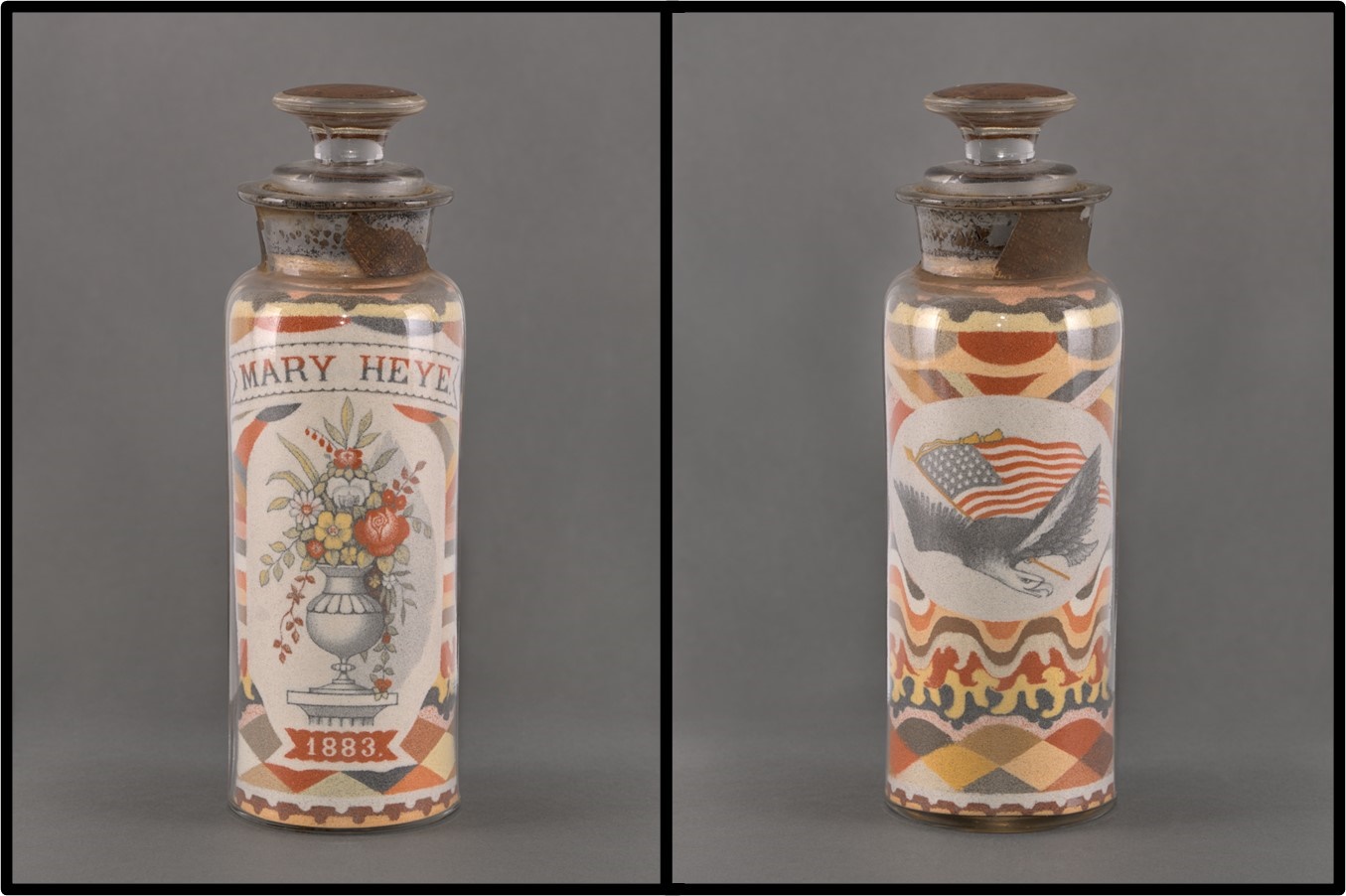 Sand bottles are made, quite literally, a grain of sand at a time. The grains are stacked and arranged until layers and colors form a desired design, which is then pressed into place with a waxed stopper. Part painting, part sculpture, the resulting art form is unique and often quite astonishing in its detail and precision.
Andrew Clemens is credited with "inventing" this rare art form. Clemens lived his entire life in Iowa's Mississippi River Valley. After losing his hearing during a childhood illness, he attended the Iowa State School for the Deaf in Council Bluffs, where he discovered an aptitude for handicrafts.
Ultimately, Clemens made a profession out of the creation of customized sand bottles, each of which could take up to a year to complete. "The Mary Heye Bottle," made at the zenith of his career between 1880 and 1886, was one of his commissions. Clemens produced hundreds of sand bottles but only a small number survive. Amateur sand-bottle making ensued after his work gained popularity, but researchers believe that no other artist achieved Clemens' level of skill. 
This sand bottle, pictured front and back, is in the Smithsonian American Art Museum's collection. Read more about Clemens, his process in creating sand art, and the subject of this sand bottle, Mary Heye, in this blog post on the museum's website.