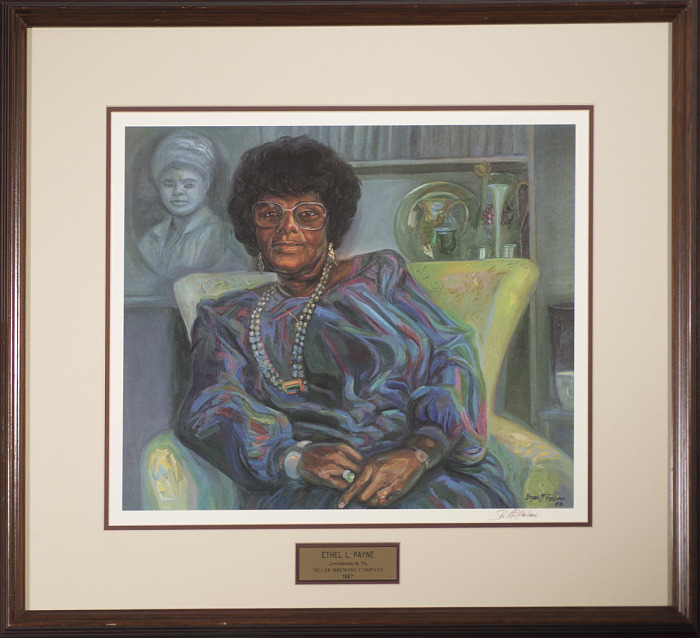 Ethel Lois Payne was known as the "First Lady of the Black Press." In 1952, she moved to Washington, D.C., to report on national and international news for the country's leading African American newspaper, The Chicago Defender. Her stories, filed from 30 countries over the course of her career, covered U.S. presidents, the Vietnam War, and the civil rights movement, including the Montgomery Bus Boycott and the 1963 March on Washington for Jobs and Freedom.  
Payne (1911–1991) was a fearless journalist and civil rights activist. She was the second African American woman to join the White House Press Corps. She traveled all over the world to report on important and sometimes dangerous events that other American journalists were not covering.
In 2002, Payne was honored with a U.S. postage stamp, and the National Association of Black Journalists (NABJ) awards the Ethel Payne Fellowship to an NABJ member who wants to gain foreign correspondence experience in Africa, ensuring that Payne's legacy has an impact on generations of journalists to come.