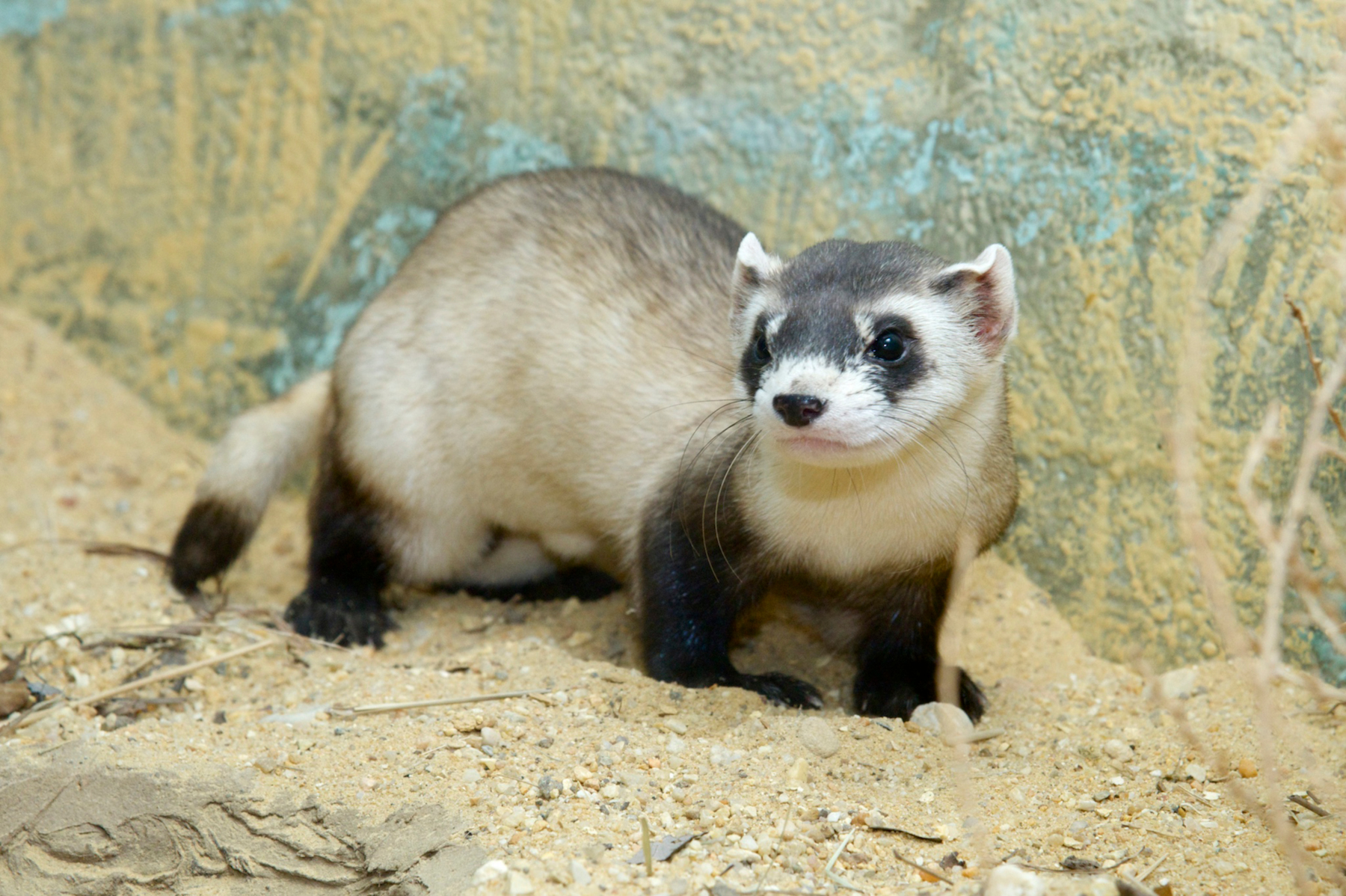 The Adorable Face of Conservation Success
Playful and oh-so-cute, black-footed ferrets are North America's only native ferret species, which once ranged throughout the North American Great Plains. They were thought to be extinct until a small population was discovered in 1981, and the last remaining wild animals were caught to establish a breeding center in Wyoming. The recovery of the species started with just 18 animals. All black-footed ferrets alive today are related to those animals.
In 1988, the Smithsonian's National Zoo was the first to receive offspring from those 18 and begin breeding black-footed ferrets outside of Wyoming. Since then, 726 black-footed ferrets have been born at the Smithsonian Conservation Biology Institute (SCBI) in Front Royal, Virginia.
Working with the U.S. Fish and Wildlife Service, SCBI's black-footed ferret breeding program also reintroduces ferrets back into the wild. Several hundred ferrets born at SCBI have been reintroduced to the wild.
The ongoing recovery of the black-footed ferret is one of SCBI's most successful conservation efforts. This and many other conservation success stories will be shared during the Earth Optimism Summit, April 21–23. Convened by the Smithsonian, the summit will highlight what is working in conservation and how to scale up and replicate it. The Washington, D.C., event will feature more than 150 scientists, thought leaders, philanthropists, conservationists and civic leaders.