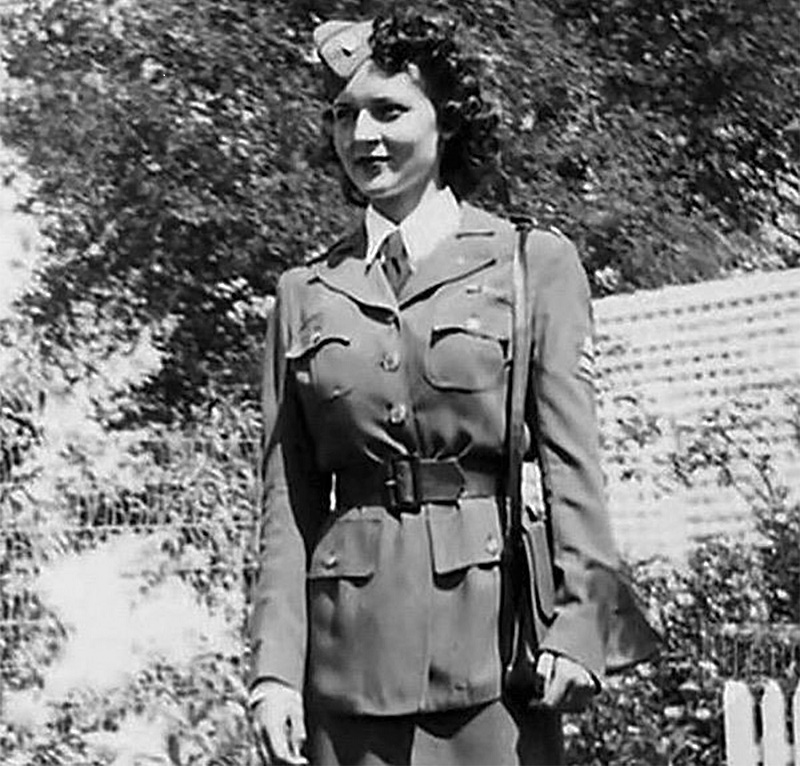 Betty White Ludden was a groundbreaking television comedienne, bringing American women to the forefront in popular sitcoms across seven decades. With a range of characters nearly unmatched in American television history, she portrayed impish housewives, the sardonic and proudly promiscuous Sue Ann Nivens on The Mary Tyler Moore Show and the charming if sometimes naïve older woman Rose Nylund on The Golden Girls.
In recent years, she experienced a resurgence of popularity as younger generations enjoyed her performances as an adorable yet mischievous octogenarian in Hot in Cleveland, hosting Saturday Night Live and in television commercials. In what was one of the longest entertainment careers in American history, White was frequently called the "First Lady of Television."
Less known is her volunteer service during World War II, when White put her show business career on hold to join the American Women's Voluntary Service (AWVS). Although a newly licensed driver, White was assigned to a post exchange (PX) truck and drove to various gun emplacements and other military positions in the hills of Hollywood and Santa Monica, California, dispensing goods like candy, soda and toiletries. She would also attend recreational hall dances and social gatherings during the evening to dance with servicemembers, play cards or board games or simply converse with "the young men who were so far from home," in her own words.
The AWVS, established in January 1940 by Alice T. McLean of Cooperstown, New York, and patterned after Great Britain's Women's Voluntary Services, began as an organization to drive vehicles and ambulances and provide emergency aid. It later expanded to work alongside the Red Cross to produce and conserve food, repair clothes, conduct drives for scrap and support other needs on the home front.
This photo, White's uniform and its accompanying shoulder bag are in the collection of the Smithsonian's National Museum of American History, a gift of the Estate of Betty White Ludden. These items offer a view into those American women who played an unselfish and unsung role on behalf of the country during the war and are featured in a post on the museum's blog, "O Say Can You See?"