UPDATED: Smithsonian Presents Annual Ingenuity Festival
Smithsonian Ingenuity Awards Headline 10-Day Festival With Winners Janelle Monáe, Tracy K. Smith and John Krasinski
November 27, 2018
News Release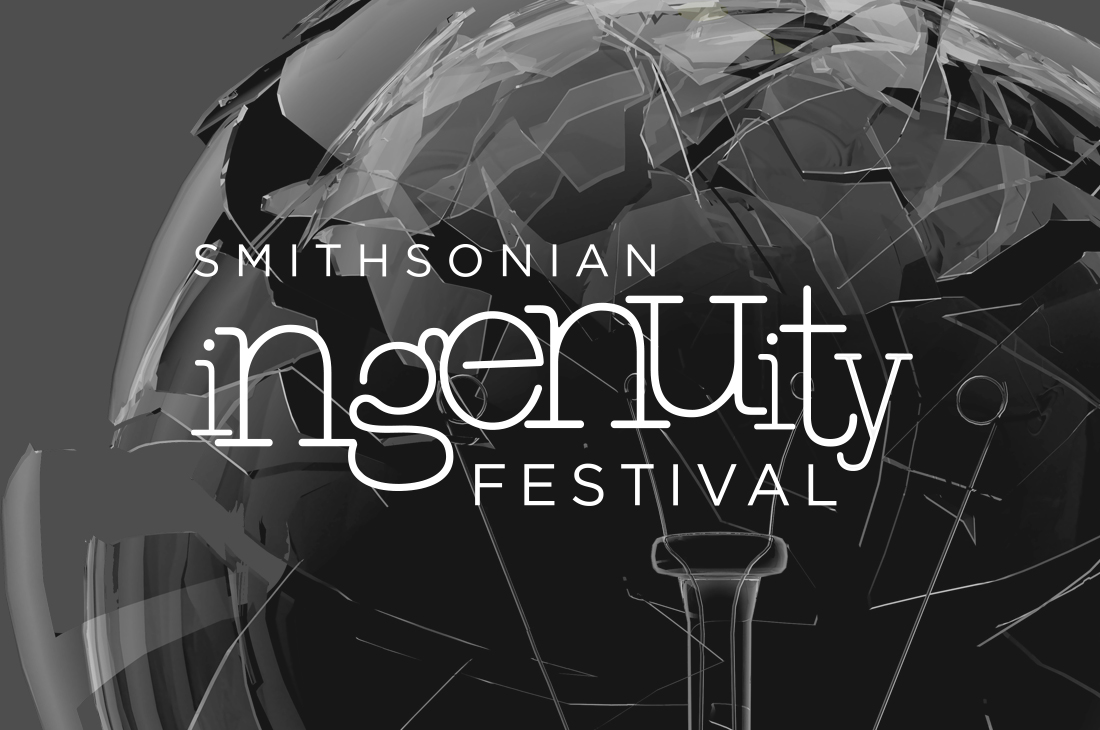 The Smithsonian will celebrate American genius in its many forms with the annual Smithsonian Ingenuity Festival, sponsored by Smithsonian magazine. From Nov. 29 through Dec. 9, Smithsonian museums in Washington, D.C., and New York City will offer a variety of public programs focused on American ingenuity. For the first time, festival events will extend into Washington with performances by Jewel, Esperanza Spalding, the Drive-By Truckers and others at various locations. The highlight of the festival is the American Ingenuity Awards event Wednesday, Dec. 5.
The seventh annual American Ingenuity Awards honor individuals who have made significant contributions to American culture in nine wide-ranging categories: Education, History, Life Sciences, Performing Arts, Physical Sciences, Social Progress, Technology, Visual Arts and Youth. The 2018 American Ingenuity Award honorees are:
Tracy K. Smith, 22nd Poet Laureate of the United States, honored for Education
John Leguizamo, actor and stand-up comedian, honored for History
Dr. Jean Bennett and Dr. Albert Maguire, honored for Life Sciences
Janelle Monáe, singer, songwriter and actress, honored for Performing Arts
Scott Bolton, associate vice president of the Southwest Research Institute's Space Science and Engineering Division, honored for Physical Sciences
Mónica Ramírez and Mily Treviño-Sauceda, co-founders of Alianza Nacional De Campesinas (National Farmworker Women's Alliance), honored for Social Progress
John Krafcik, CEO, and Dmitri Dolgov, VP of Engineering, Waymo, honored for Technology
John Krasinski, actor, writer and director, honored for Visual Arts
Parkland Survivors/March for Our Lives, honored for Youth
"Each one of these winners is an American genius in one way or another," said Michael Caruso, editor-in-chief of Smithsonian. "At a time when we desperately need leadership and innovation, they are providing it. Not surprisingly, this is our most diverse group of winners ever—if you look for it, you find that creativity and innovation is coming from all over the nation."
The Smithsonian Ingenuity Festival kicks off Thursday, Nov. 29, and will feature 10 days of programming centered around American genius and innovation. Visitors can explore Smithsonian exhibitions, participate in hands-on activities and hear from several 2018 American Ingenuity Honorees. Events are free to the public unless otherwise noted. For a full schedule of events, visit smithsonianmag.com/ingenuity. For press interested in any of the museum events, see the media contacts listed above. Highlights include:
Innovative Lives: Pioneers of Spacewar!
Nov. 29, 6:45–9 p.m.; National Museum of American History, Wallace H. Coulter Plaza
The Smithsonian's Lemelson Center for the Study of Invention and Innovation will present a special evening featuring the inventors of the world's first distributed videogame. Visitors can interact with the creators of "Spacewar," learn about the Smithsonian's Videogame Pioneers Initiative and play retro video games. Free tickets can be reserved at eventbrite.com.
Holiday Ballet Family Day
Dec. 1, 11:30 a.m.–3 p.m.; Smithsonian American Art Museum, Kogod Courtyard
Visitors can celebrate the holidays with the Smithsonian American Art Museum and The Washington Ballet. Artistic Director Julie Kent will give an introduction of how the ballet company of the nation's capital puts on its annual performance of The Nutcracker, and dancers will perform excerpts from the holiday classic. Visitors can enjoy holiday crafts, a scavenger hunt and tasty winter treats from the Courtyard Café.
In Conversation: John Krasinski
Dec. 5, noon; Smithsonian American Art Museum, McEvoy Auditorium
2018 American Ingenuity Award-winner John Krasinski, acclaimed director, co-writer and star of A Quiet Place, will discuss his career and the entrepreneurship and creativity behind this year's surprise blockbuster. Free tickets can be reserved at eventactions.com.
On Art and History: A Conversation With Tracy K. Smith
Dec. 5, 1 p.m.; National Museum of African American History and Culture, Oprah Winfrey Theater
U.S. Poet Laureate Tracy K. Smith discusses the impact of history and race in her acclaimed collection of poetry, Wade in the Water. Books will be available for sale and signing courtesy of Smithsonian Enterprises. Free tickets can be reserved at etix.com.
NMAAHC Live: A Conversation With Janelle Monáe and Christian McBride
Dec. 5, 2:30 p.m.; National Museum of African American History and Culture, Oprah Winfrey Theater
Note: The date and time of this event has been updated
Renowned recording artist, actress and activist Janelle Monáe will discuss the rhythm and blues influences as well as the social justice focus of her work with award-winning jazz bassist Christian McBride. Free tickets can be reserved at etix.com.
Riffing on the Collection: Cheech Marin Encounters the Archives of American Art
Dec. 6, 10 a.m.; Archives of American Art, 750 Ninth St. N.W., Washington, D.C.
Visitors can join Cheech Marin and Archives staff in an intimate setting to encounter, firsthand, original documents from the Archives of American Art, including letters from Frida Kahlo, sketchbooks from the papers of artists in Cheech's personal collection of Chicano art and other gems of American art history. The Archives conducted Cheech's oral history in 2017. RSVP is required; email EdwardsTh@si.edu.
In Conversation: John Leguizamo
Dec. 6, noon; National Museum of American History, Hall of Music
Actor, comedian, playwright, producer and all-around performer John Leguizamo energized the theater world with his courageous Latin History for Morons. Join him for a discussion on the groundbreaking one-man Broadway show that traces that the marginalization of Latinos in U.S. history and celebrates the unsung contributions of Latinos to the American narrative. There are no tickets for this event, seating is on a first-come, first-served basis.
The Long Conversation: Ideas to Light the Future
Dec. 7, 2–10 p.m.; Arts and Industries Building
The Long Conversation is a radically different museum experience that brings together artists, scientists and performers for a creative session centered on the big ideas that make them hopeful for the future. The Long Conversation features a series of short, lively two-person conversations between people from wildly diverse backgrounds, from Grammy-winning DJs to space explorers. Speakers include DJ and producer IZ Avila, March for Our Lives activist Naomi Wadler, American actress Alfre Woodard and Smithsonian Secretary David Skorton. Visitors can reserve timed tickets at eventbrite.com.
# # #
SI-630--2018