Two Smithsonian Traveling Exhibitions on View in Orlando
February 7, 2012
News Release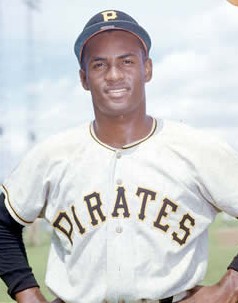 Two dynamic exhibitions from the Smithsonian Institution Traveling Exhibition Service (SITES) are currently on view until March in Orlando, Fla. Audiences can view exciting works of modern art in "William H. Johnson: An American Modern" at The Mennello Museum of American Art. The inspiring story of athlete and humanitarian Roberto Clemente is explored in the exhibition "Beyond Baseball: The Life of Roberto Clemente" at the Orange County Regional History Center.
The History Center will feature "Beyond Baseball" through March 18. The exhibition chronicles the life of the legendary baseball player Roberto Clemente Walker (1934-1972). To this day he remains an immense figure in sports, in philanthropy and in the hearts of millions of Puerto Ricans and Americans. The exhibition was developed by the Museo de Arte de Puerto Rico with the Carimar Design and Research studio and organized for travel by SITES. It is complemented by a downloadable bilingual (English and Spanish) podcast and an interactive website—www.robertoclemente.si.edu.
The Mennello Museum will present "William H. Johnson" through March 18. This exhibition features rare paintings by the artist, from the collection of the James E. Lewis Museum at Morgan State University. An essential figure in modern American art, William H. Johnson (1901-1970) was a virtuoso skilled in various media and techniques who produced thousands of works over a career that spanned decades, continents and genres. Developed by Morgan State University and SITES, the exhibition is made possible through the support of the National Endowment for the Arts, the Henry Luce Foundation, Morgan State University Foundation Inc. and the Ford Motor Co. It is complemented by an illustrated companion book William H. Johnson: An American Modern (University of Washington Press, 2011) with essays by Richard J. Powell, Leslie King Hammond and others.
SITES has been sharing the wealth of Smithsonian collections and research programs with millions of people outside Washington, D.C., for almost 60 years. SITES connects Americans to their shared cultural heritage through a wide range of exhibitions about art, science and history, which are shown wherever people live, work and play. Exhibition descriptions and tour schedules are available at www.sites.si.edu.
# # #
SI-49-2012