South Asian Art from Subhash Kapoor in Smithsonian Collections Unrelated to Investigation
August 6, 2012
News Release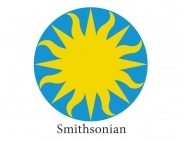 Authorities raided the collection of Subhash Kapoor, a Manhattan art dealer specializing in Indian art, July 26, seizing millions of dollars of Asian antiquities. On his website, now closed, Kapoor listed many prominent museums to which he had sold or donated, among them the Freer Gallery of Art and Arthur M. Sackler Gallery, the Smithsonian's museums of Asian art.
Upon review, the only object acquired from either Kapoor or his gallery, Art of the Past (1242 Madison Avenue, New York), is a 20th-century Indian necklace, purchased by the Arthur M. Sackler Gallery in 1992. The object, neither an antiquity nor a sculpture, is unrelated to the investigation of Kapoor by U.S. Immigration and Customs Enforcement's Homeland Security Investigations. To date, no Smithsonian staff or representatives have been contacted by either ICE or HSI.
Curators, collection managers and researchers at the Freer and Sackler galleries are currently reviewing all available records to verify that these items have complete provenance information.
# # #
SI-356A-2012