Smithsonian Science Education Center Named Partner in 100Kin10
National Network to Grow STEM Teaching Force
February 18, 2016
News Release
Addthis Share Tools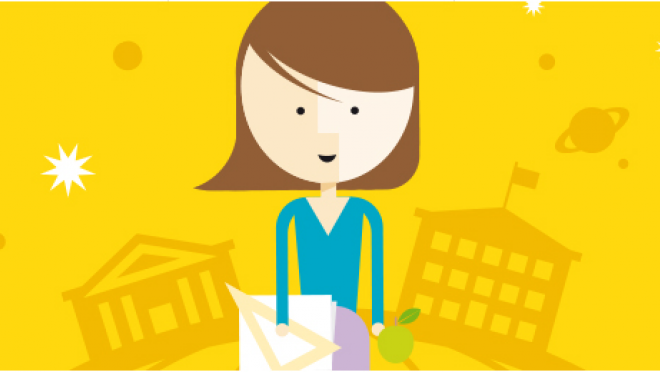 The Smithsonian Science Education Center has been named a partner in 100Kin10, a national network coordinating and accelerating efforts to bring 100,000 science, technology, engineering and math (STEM) teachers into schools by 2021.
As part of 100Kin10, the Smithsonian Science Education Center will support 50 leadership teams representing schools or districts to strategically plan and implement high-quality STEM education programs, impacting the training and retention of 1,000 STEM teachers.
 "Training and supporting excellent STEM master teachers through innovative leadership and professional development programming has been at the core of our work for more than 30 years," said Smithsonian Science Education Director Carol O'Donnell. "We are honored and excited to join the ranks of likeminded organizations in the 100Kin10 network to collectively advance our shared goals."
The Smithsonian Science Education Center is one of 49 new partners to join a network of now more than 280 of the country's top businesses, nonprofits, foundations and academic institutions to help achieve the goal of 100,000 excellent STEM teachers.
"It is critical there be cross-sector collaboration to prepare today's students to be the leaders of tomorrow," said 100Kin10 Executive Director Talia Milgrom-Elcott. "We are excited for the many ways the Smithsonian Science Education Center will contribute to our shared mission of getting more and better STEM teachers into American classrooms."
100Kin10 partners have access to exclusive research, learning, innovation and funding opportunities, all designed to foster collaborative problem solving and support partners in fulfilling their ambitious commitments toward 100Kin10's shared goal.
Organizations are accepted as 100Kin10 partners following a rigorous vetting process conducted by a team of partner reviewers and a national selection panel of experts in education and STEM. Applicants are considered for partnership based on their organization strength and STEM and teaching expertise; clear, meaningful commitments toward the 100,000 STEM teacher goal; and interest in and capacity to build the 100Kin10 movement.
About the Smithsonian Science Education Center
The mission of the Smithsonian Science Education Center, formerly the National Science Resources Center, is to transform and improve the learning and teaching of science for K–12 students. The SSEC is nationally and internationally recognized for the quality of its programs and its impact on K–12 science education.
About 100Kin10
100Kin10 is an organization committed to recruiting, training and retaining 100,000 excellent science, technology, engineering and math (STEM) teachers by 2021. 100Kin10 encourages multisector collaboration and provides the vision and resources to help nonprofits, foundations, academic institutions and businesses meet their ambitious commitments to educate the next generation of innovators and problem solvers. More information is available at www.100kin10.org.
# # #
SI-82-2016