Smithsonian Science Education Center and Teach For America Team Up To Advance Equity and Excellence in STEM Education
April 4, 2017
News Release
Addthis Share Tools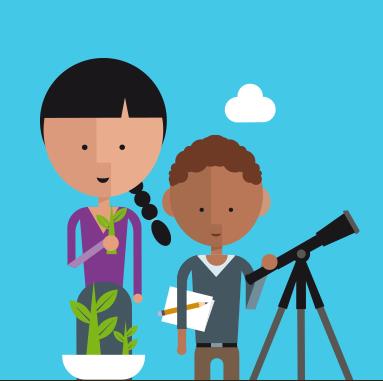 The Smithsonian Science Education Center (SSEC) and Teach For America (TFA) will collaborate on a series of projects that promote increasing the equity and excellence in STEM (science, technology, engineering and math) education, provide novice teachers with robust, research-based resources and pedagogical training, retain and develop excellent science teachers in the profession, provide a support system for TFA corps members who enter the teaching profession and provide the TFA network with tools for developing excellence in STEM education.
Each project incorporates cutting-edge initiatives and educational tools that are developed to transform the teaching and learning of science and align with Next Generation Science Standards. TFA corps members and alumni will have access to a variety of SSEC's signature resources and services. Professional and leadership development opportunities as well as researched-based curriculum materials and digital educational tools will be available to support TFA corps members and alumni at all levels of expertise to improve student achievement in the STEM disciplines while helping students to develop and master critical 21st-century skills.
"This collaboration with Smithsonian Science Education Center will give our corps members and alumni, from the classroom to the school and district level, access to best in class curriculum and practices," said Ruthie Ousley, director of STEM at TFA. "Having access to such effective initiatives, services and resources is a major benefit not only for our network, but also for building a love of learning and science among students nationwide."
"The SSEC is excited about the opportunity to support Teach for America," said Carol O'Donnell, director of SSEC. "At the heart of what both of our organizations do is empower all students—no matter their gender, geography or socio-economic status—with a great STEM educator." 
About the Smithsonian Science Education Center
The mission of the Smithsonian Science Education Center (SSEC), formerly the National Science Resources Center, is to transform and improve the learning and teaching of science for K–12 students. The SSEC is nationally and internationally recognized for the quality of its programs and its impact on K–12 science education.
About Teach For America
Teach For America works in partnership with communities to expand educational opportunity for children facing the challenges of poverty. Founded in 1990, Teach For America recruits and develops a diverse corps of outstanding college graduates and professionals to make an initial two-year commitment to teach in high-need schools and become lifelong leaders in the effort to end educational inequity. Some 6,900 corps members are teaching today in 53 urban and rural regions across the country. They join a Teach For America community that is 53,000 strong, working across every sector to ensure that all children have access to an excellent education. Teach For America is a proud member of the AmeriCorps national service network. For more information, visit www.teachforamerica.org and follow it on Facebook and Twitter.
# # #
SI-168A-2017