Smithsonian's National Museum of African Art Opens Its Doors for Fifth Annual Community Day, Sept. 15
Live Fashion Sculptures Inspired by "African Cosmos: Stellar Arts" to Perform As Museum Celebrates 25 Years
September 12, 2012
News Release
Addthis Share Tools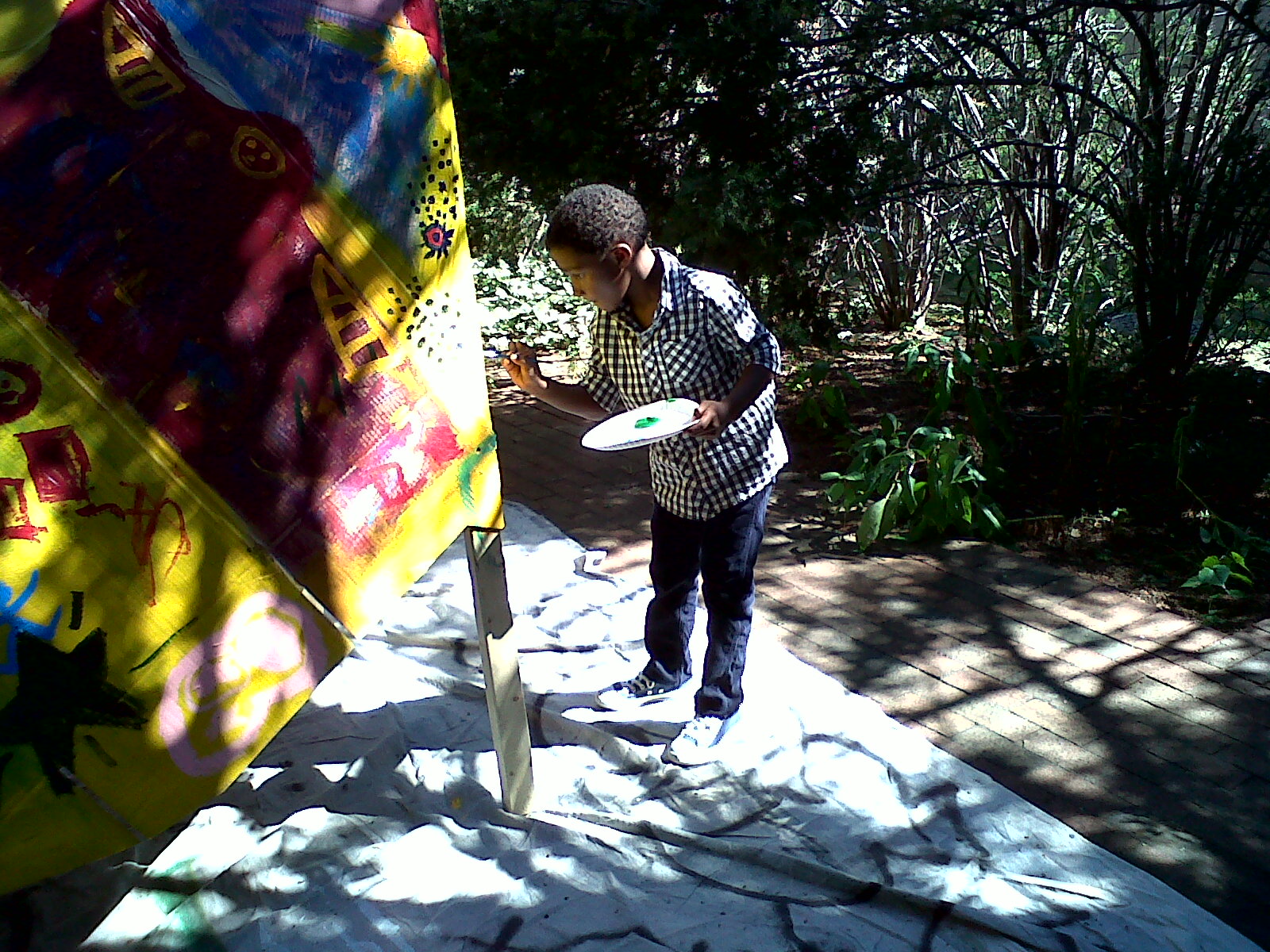 The National Museum of African Art's annual Community Day is Saturday, Sept. 15, from 1 p.m. to 5:30 p.m.This year's theme is "Re-imagine Africa: Eclectic Vibrations."Each September,the museum opens its doors so visitors of all ages may experience special performances and events intended to inspire them to learn more about the people and cultures of Africa and its diaspora through music, dance, film and art. This event is free.
"Community Day at the museum is all about the joy of celebrating the diversity and the similarities among us," said Johnnetta Betsch Cole, director of the museum. "It is made even more special this year as we at the National Museum of African Art celebrate 25 years on the National Mall. All are welcome to witness and participate in the making of visual arts, music, dance, fashion and theater that come from Africa, the very cradle of humankind. It is a day when girls and boys, women and men, from communities as nearby as Anacostia and Georgetown and as distant as communities from around the world come together."
Emceed by Shelly Bell,Community Day offers something for everyone, including art activities, science demonstrations, a photo scavenger hunt, performances by Groove Elements Youth Hip Hop, storytelling by Barbara Johnson and fitness with Michelle Hunter.
Among this year's highlights are performances by Brother AH featuring the World Music Group Ensemble, the Silk Road Dance Company influenced by the museum's contemporary exhibition "Lalla Essaydi: Revisions." Dancers will respond and interpret the innovative artistic styles of Essaydi through dance.
About the National Museum of African Art
The National Museum of African Art is America's only museum dedicated to the collection, conservation, study and exhibition of traditional and contemporary African art. The museum is open daily from 10 a.m. to 5:30 p.m., except Dec. 25. Admission is free. The museum is located at 950 Independence Avenue S.W., near the Smithsonian Metrorail station on the Blue and Orange lines. For more information about this exhibition, call (202) 633-4600 or visit the museum's website at Africa.si.edu. For general Smithsonian information, call (202) 633-1000.
Sponsors
Support for "Community Day" is provided by Chevron, Cheerios and Sweet Bobbies Cakes.
Note: To arrange an interview with the artists or for selected high-resolution images, contact Eddie Burke at (202) 633-4660 or BurkeE@si.edu.
# # #
SI-406-2012