Smithsonian's National Air and Space Museum Announces Teacher Innovator Institute
Immersive, STEM-Focused Program Is Free of Charge to Educators
February 20, 2018
News Release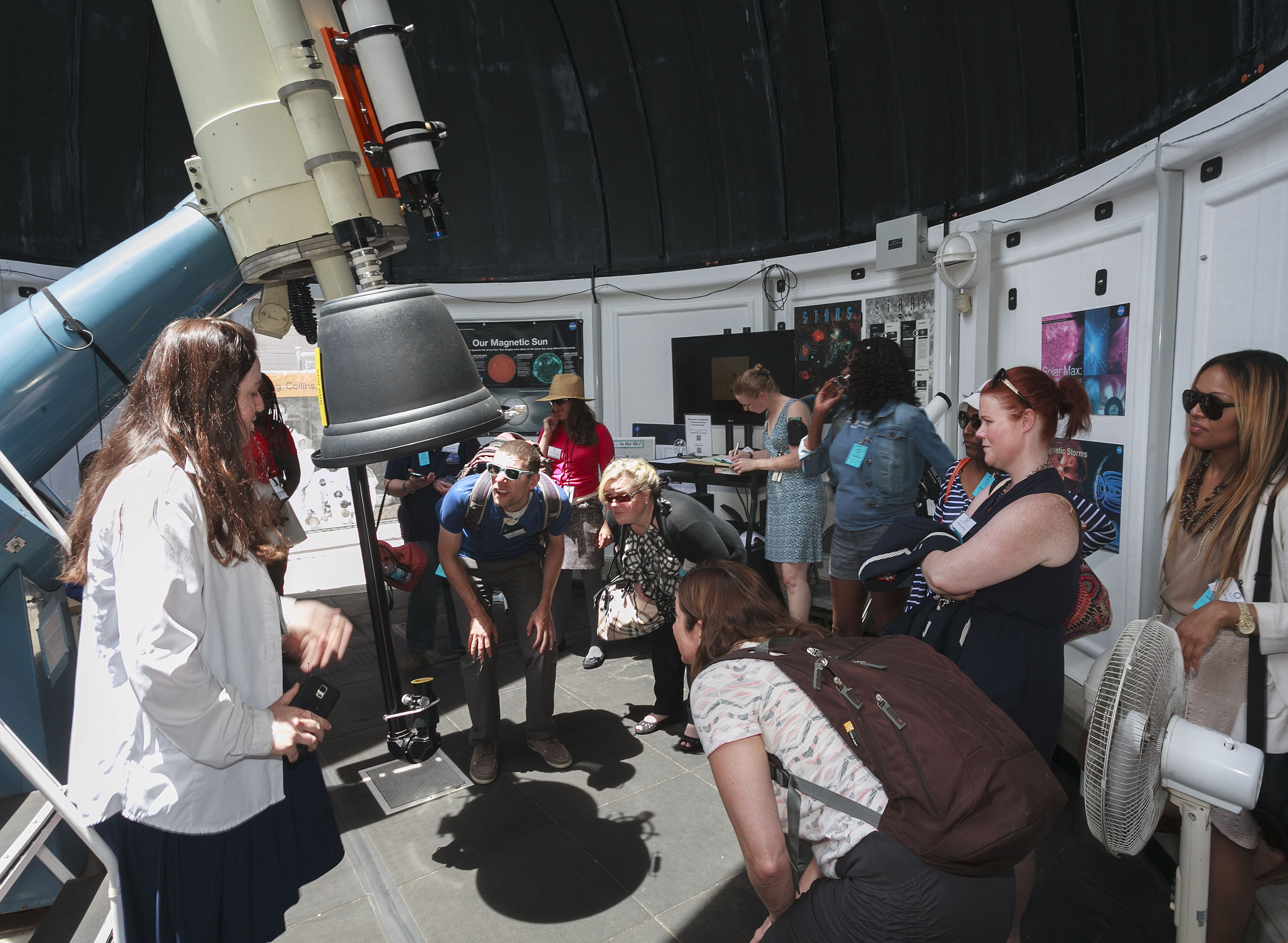 The National Air and Space Museum has announced a new program for middle-school educators, completely free of charge. The inaugural Teacher Innovator Institute will teach educators how to bring the museum experience into their classrooms by exploring connections between informal STEM (science, technology, engineering and math) education and authentic learning. The two-week immersive program in Washington, D.C., will welcome 30 teachers from across the country in summer 2018. Applications must be submitted by April 1.
"This institute will provide teachers the opportunity to utilize the incredible resources the museum offers and design content they can use in their classrooms," said Mark Kornmann, associate director for education and public engagement at the museum. "We encourage middle-school STEM teachers with an interest in expanding their practice to include informal education techniques to apply."
The program will include hands-on activities, museum tours, behind-the-scenes museum experiences, visits to other museums and group work. Teachers will benefit from the expertise of museum educators and content experts and be able to use aerospace science, history and technology to shape their ideas about authentic learning and bring informal education techniques to their classrooms.
Educators in the program are asked to commit to two weeks each summer for three summers. During those two weeks, they will actively participate in sessions led by Smithsonian staff and guests and propose and complete an independent project.
There is no cost to the participants. Teachers are provided with lodging, food and travel to and within Washington. To learn more and apply for the institute, visit the museum's website: https://airandspace.si.edu/teacher-innovator-institute.
The National Air and Space Museum in Washington, D.C., is located at Sixth Street and Independence Avenue S.W. The Steven F. Udvar-Hazy Center is located in Chantilly, Va., near Washington Dulles International Airport. Both facilities are open daily from 10 a.m. until 5:30 p.m. (closed Dec. 25). Admission is free, but there is a $15 fee for parking at the Udvar-Hazy Center.
# # #
SI-142-2018