Smithsonian's Freer and Sackler Galleries Celebrate the National Cherry Blossom Festival
Free Special Programs Bring Japanese Arts and Culture to the Nation's Capital March 20–April 13
March 11, 2014
News Release
Addthis Share Tools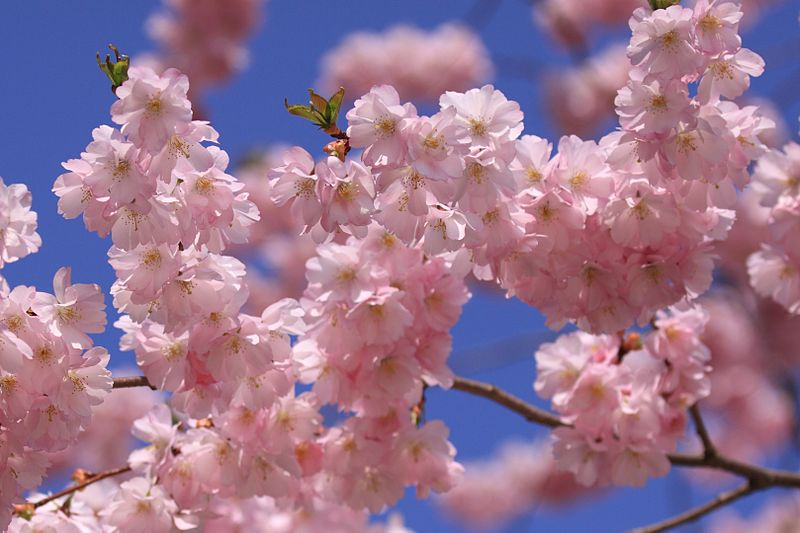 The Freer Gallery of Art and the Arthur M. Sackler Gallery will commemorate the National Cherry Blossom Festival in Washington, D.C., with six Japanese art exhibitions and an exciting array of events March 20–April 13. As the city anticipates the blossoming trees, the museums will host special events to celebrate Japanese arts and culture, ranging from hands-on art workshops to a Taiko drumming and dance performance.
The six exhibitions highlight the full range of Japanese fine arts—with subjects that range from centuries of Japanese tea culture to the modernization of Tokyo in the 19th century. On view Feb. 22–July 27, "Chigusa and the Art of Tea" tells the remarkable tale of Chigusa, a Chinese storage jar that rose to become one of the most revered objected of Japan's chanoyu, or "art of tea," over the course of generations of connoisseurs. On view beginning March 29, "Kiyochika: Master of the Night" shows visitors the capital city of Tokyo, formerly Edo, as it underwent radical transformation, from the perspective of master woodblock printer Kobiyashi Kiyochika. Also on view are exhibitions showcasing lush Japanese screens of landscapes and waterscapes, the public debut of the "Large Fish" woodblock series by Hiroshige, Chinese ceramics used in Japanese tea culture and Japanese religious paintings. 
Events include Japanese tea presentations by the Omotasenke school, a special screening and appearance by renowned Japanese film director Satochi Miki, curator conversations, hands-on workshops for families, concerts by Japanese artists and a vintage kimono trunk show. All programs are free of charge and open to the public. Visit asia.si.edu/cherryblossom for a full listing.
The Arthur M. Sackler Gallery, located at 1050 Independence Avenue SW, and the adjacent Freer Gallery of Art, located at 12th Street and Independence Avenue SW, are on the National Mall in Washington, D.C. Hours are 10 a.m. to 5:30 p.m. every day (closed Dec. 25), and admission is free. The Galleries are located near the Smithsonian Metrorail station on the Blue and Orange lines. For more information about the Freer and Sackler Galleries and their exhibitions, programs, and other public events, visit asia.si.edu. For general Smithsonian information, call (202) 633-1000.
# # # 
SI-114-2014