Smithsonian Releases Season Five of Sidedoor Podcast
Tune in for Squid, Lingerie and Outer Space
March 4, 2020
News Release
Addthis Share Tools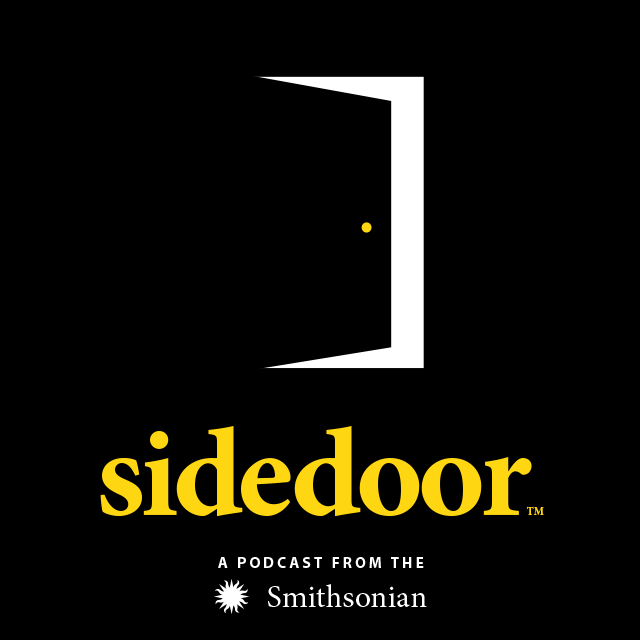 The Smithsonian's podcast, Sidedoor, returns for its fifth season today with an episode that unravels the surprising connection between space exploration and women's underwear. Host Lizzie Peabody introduces listeners to the unlikely team of engineers that beat out fierce competition to fashion a spacesuit fit for the moon.
 "Season five of Sidedoor will be our best yet," Peabody said. "We have outer space, lingerie, cutthroat rivalries, birds, squid, mountaineers and electric eels, and that's only the first two episodes.
I'm constantly floored by the depth and expanse of knowledge housed at the Smithsonian––not only in its objects and records, but in the experiences and expertise of Smithsonian curators and researchers. My favorite stories to report are the ones that offer a new perspective on something I thought I already knew, and I'm excited to share many of those stories in podcast form this season."
Sidedoor dives into lesser-known Smithsonian stories from beyond the public view, with Peabody and renowned Smithsonian experts leading the way. Other episodes from this season feature Alexander von Humboldt, a Russian naturalist who awakened America's early elite to the natural splendor of their young country, and a quiet crisis unfolding in North America with the disappearance of more than 3 billion birds.
Since its debut in 2016, Sidedoor has received more than 4.4 million downloads. The podcast is a collaboration between the Smithsonian and PRX, a public media pioneer that brings listeners iconic audio programming, including This American Life, The Moth Radio Hour, Reveal, The World and the Radiotopia podcast network.
"Sidedoor has the distinct ability to capture listeners' imaginations by way of remarkable true stories that could only be unearthed directly from the Smithsonian," said Jason Saldanha, director of content at PRX. "We can't wait for audiences everywhere to hear this new season, which from the halls of the museums will bring listeners to space, ancient Europe and beyond."
Sidedoor is produced by Smithsonian Digital Studios. Listeners can download the podcast on Apple Podcasts or stream it on si.edu/Sidedoor. New episodes are available every other Wednesday.
Sign up for the Sidedoor newsletter or follow Sidedoor on Twitter and Instagram to get a sneak peek at the making of the podcast.
# # #
SI-88-20