Smithsonian Receives Historic $13 Million Donation for Education at the National Museum of Natural History
April 8, 2015
News Release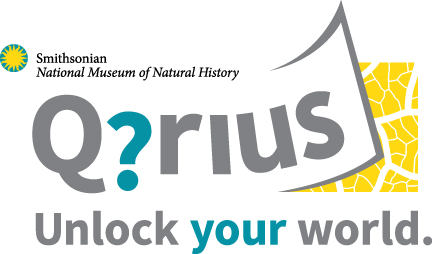 The Smithsonian's National Museum of Natural History has received its largest education donation to date: a $13 million gift from Coralyn Wright Whitney in support of the museum's science education center, Q?rius (pronounced "curious"). The gift ensures that Q?rius—with its more than 6,000 accessible physical and digital objects, research-grade scientific equipment and authentic science-learning experiences—is open and staffed seven days a week for the public and school groups.
In honor of Whitney's donation, Q?rius will also be named the Coralyn W. Whitney Science Education Center. The funds from the donation will enable the museum to offer weekday classes to school groups in the Washington, D.C., area and around the country. The gift will also endow daily educational programming and activities for the public using collections, digital media and scientific equipment.
"We thank Dr. Whitney for her extraordinary gift, which reflects her own enthusiasm for learning and commitment to education," said Kirk Johnson, Sant Director of the museum. "The young people who visit Q?rius represent the next generation of scientists, and by supporting science education, this donation will give our young visitors the tools they need to address the key challenges of the future."
"Learning lights me up—it is a passion that began during my youth and has never left me," said Whitney. "As a child, Mother Nature was my playground. I would have loved to visit Q?rius and explore its vast collections and exciting technology. I hope that this donation will give more children around the country the opportunity to be inspired by the natural world."
Whitney has a history of supporting the Smithsonian, particularly the department of mineral sciences at the museum. In 2009, she donated the 17-carat color-changing Whitney Alexandrite to the National Gem Collection. She also established the Coralyn Wright Whitney Endowment to support research and activities related to the National Gem Collection. Whitney and her husband have been members of the Smithsonian Gemstone Collectors committee since it was established in 2011.
Whitney received a Master of Science in statistics from Florida State University in 1975 and her doctorate in biostatistics from the University of Washington in 1990. She was formerly a research professor at the University of Washington in Seattle. Upon her retirement from academia, Whitney reignited a childhood passion for rock hunting and earned her graduate gemologist and accredited jewelry professional degrees from the Gemological Institute of America. In Washington, Whitney is a significant benefactor of non-profits, including the Forest Ridge School, the Woodland Park Zoo and the "Inspire Youth Project," which offers emotional support and advocacy to at-risk children and youth.
"Dr. Whitney's gift will make it possible for countless students to have authentic science experiences in Q?rius, for many years to come," said Shari Werb, director of education and outreach at the museum. "We find that many of our students, after handling real specimens, using real scientific equipment and meeting science experts in Q?rius are getting more excited about science as a possible career option. "
Since opening in December 2013, Q?rius has welcomed more than 250,000 visitors at the National Museum of Natural History. The 10,000-square-foot space combines the properties of scientific labs, collections vaults, creative studios and hangout spots to encourage teen visitors, their families and teachers to explore their world with curiosity and excitement. Through conversations with scientists and hands-on interactions with thousands of authentic museum specimens and objects, Q?rius visitors experience how science is relevant to them and how they can develop the skills to become the scientists of tomorrow. About 200 volunteers assist with programming in the space, including 70 teen volunteers who are part of the Q?Crew.
# # #
SI-155-2015