Smithsonian Receives Diamond Donation from Rio Tinto
National Gem and Mineral Collection Expands to Include 500 Carats of Australian Rough Diamonds
September 9, 2014
News Release
Addthis Share Tools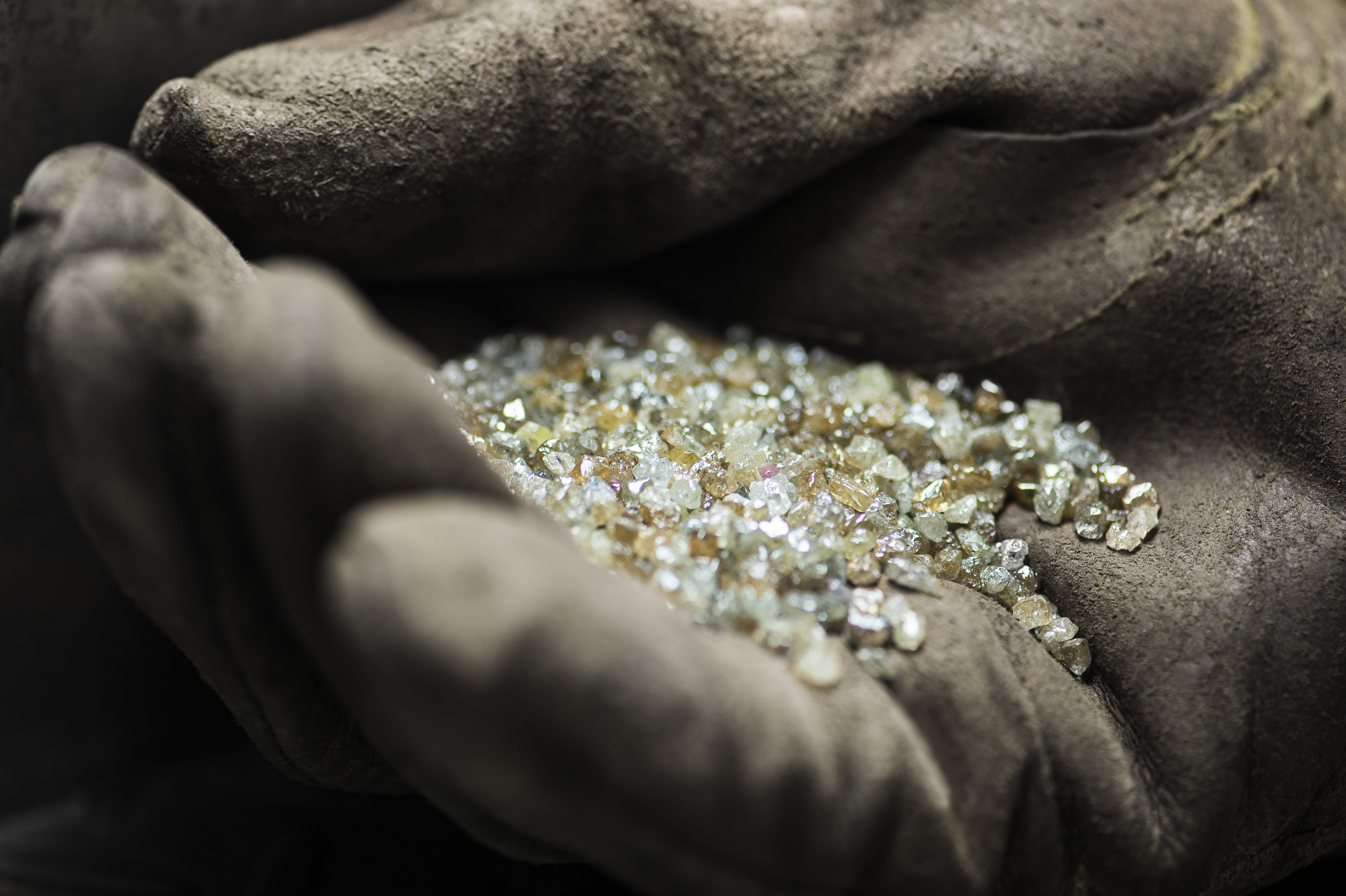 The Smithsonian's National Gem and Mineral Collection recently expanded thanks to a significant donation of Australian diamonds from Rio Tinto, a British-Australian multinational metals and mining corporation. The gift includes 500 carats of rough diamonds from Rio Tinto's Argyle Diamond Mine in the remote northwest region of Australia. Rough diamonds consist of diamonds in their natural state after they are mined, prior to polishing. Smithsonian researchers at the National Museum of Natural History plan to study the gems, which include rare, pink diamonds, to better understand the geological history of the planet.
"Diamonds typically formed more than 100 miles deep in the Earth and provide an exceptional window into the geologic processes and conditions that took place there 2–3 billion years ago," said Jeffrey Post, the museum's curator of gems and minerals. "Rio Tinto's generous donation fills a significant gap in the National Gem and Mineral Collection while giving scientists an unprecedented opportunity to study the unique properties of Australian diamonds."
Post is an expert on colored diamonds and looks for clues about what factors lead to their various shades. His recent research has confirmed that the striking color in pink diamonds is likely the result of a shock event in the gem's history, either in the mantle or during transport to the surface of the Earth.
Rio Tinto's Argyle Diamond Mine is the world's largest producer of natural colored diamonds, and is also the first and only ongoing source of pink diamonds in the world. Their donation, which represents the first collection of Argyle diamonds at the Smithsonian Institution, was announced at an event held at the Australian Embassy hosted by The Honorable Kim Beazley, Australian Ambassador to the United States.
# # #
SI-439-2014