Smithsonian Presents Chilean Singer Claudia Acuña
Singer, Songwriter and Arranger Visits D.C. for Jazz Appreciation Month
April 3, 2012
News Release
Addthis Share Tools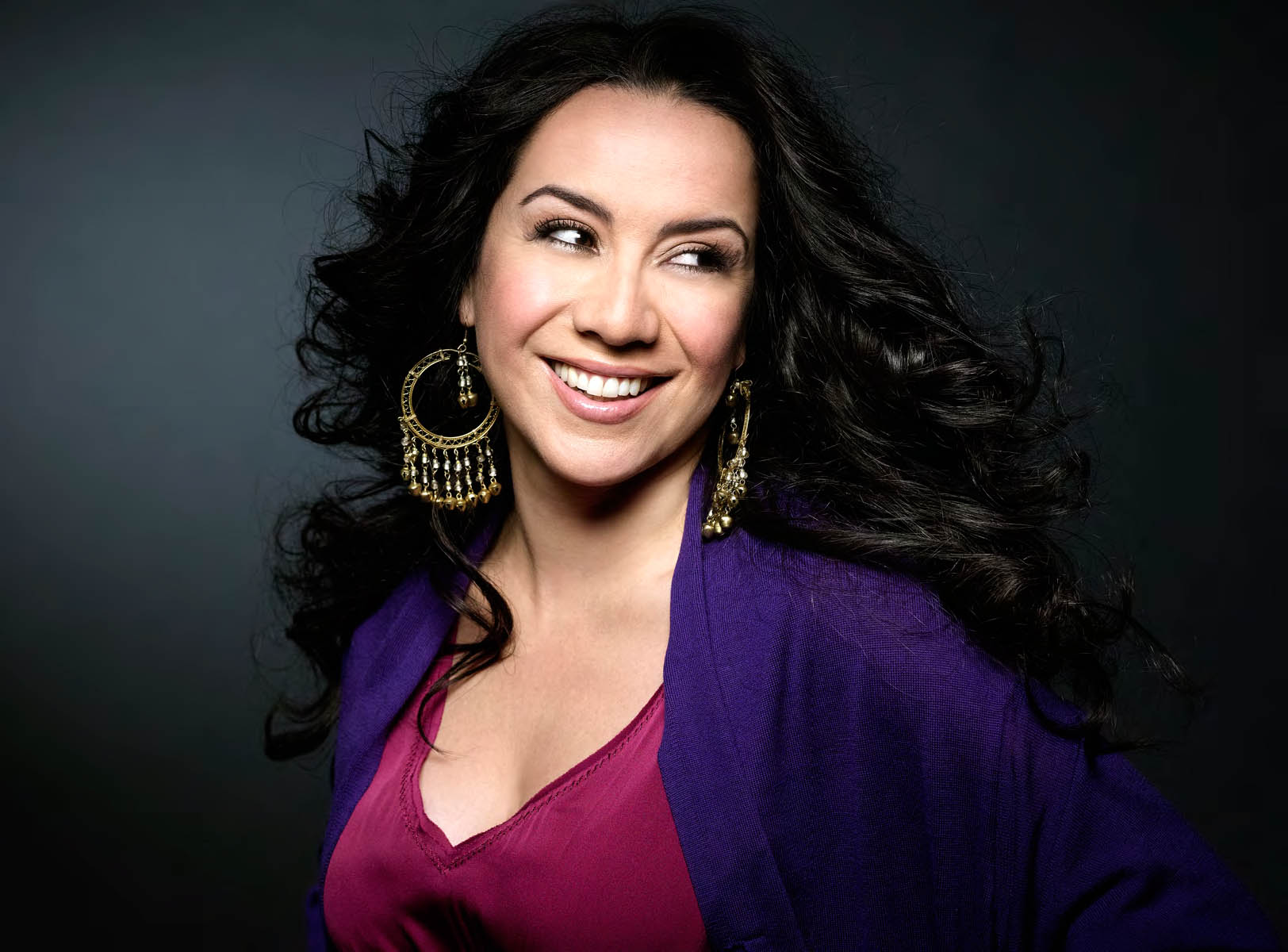 The Smithsonian Latino Center and the Smithsonian's National Museum of American History present Chilean singer, songwriter and arranger Claudia Acuña in a Latin jazz vocal workshop and evening concert Thursday, April 19. The workshop will take place from 10:30 a.m. to noon in the Warner Bros. Theater in the National Museum of American History. The workshop is free but participants are encouraged to RSVP by April 16 at (202) 633-3704 or by emailing mierima@si.edu. The concert is from 6:30 to 8 p.m. in the Rasmuson Theater in the National Museum of the American Indian. The concert is free and will be followed by a Q-and-A session. It will be webcast live at http://americanhistory.si.edu/webcast/jam2012_acuna.html.
Acuña was born in Santiago, Chile, July 31, 1971, and was inspired as a child to perform a variety of music, including folk, pop and opera. As she grew older her attention turned to American popular music and jazz. Her early inspirations were Victor Jara, Violetta Parra, Frank Sinatra, Erroll Garner and Sarah Vaughan. In 1995 she moved to New York City and began performing at jam sessions and clubs, including the Zinc Bar and Smalls in Greenwich Village. She also performed with her own band at the famous Jazz Gallery.
Her debut album Wind from the South was released in 1999, followed by Rhythm of Life in 2001 and Luna in 2004. Acuña's first recording on the Marsalis Music label, En Este Momento, was released in 2009. She has also been featured on recordings with Peck Almond, George Benson, Joey Calderazzo, Avaishai Cohen, Mark Elf and Guillermo Klein.
Acuña also is a spokesperson for World Vision Chile, an international Christian relief and development organization, delivering assistance and humanitarian aid during emergencies to areas where World Vision operates child-focused development programs.
The Smithsonian Latino Center is the division of the Smithsonian Institution that ensures that Latino contributions to art, science and the humanities are highlighted, understood and advanced through the development and support of public programs, scholarly research, museum collections and educational opportunities at the Smithsonian Institution and its affiliated organizations across the United States and internationally. Website: http://latino.si.edu.
The National Museum of American History launched Jazz Appreciation Month in 2001 as an annual event that pays tribute to jazz both as a historic and living American art form. It has since grown to include celebrations in all 50 states, the District of Columbia and 40 other countries.
The Smithsonian operates the world's most comprehensive set of jazz programs and the National Museum of American History is home to jazz collections that include 100,000 pages of Duke Ellington's unpublished music and such objects as Ella Fitzgerald's famous red dress, Dizzy Gillespie's angled trumpet, John Coltrane's "A Love Supreme" manuscript and Goodman's clarinet. To learn more about the museum, visit http://americanhistory.si.edu.
# # #
SI-159-2012