Smithsonian Launches Season Nine of Sidedoor Podcast
March 1, 2023
News Release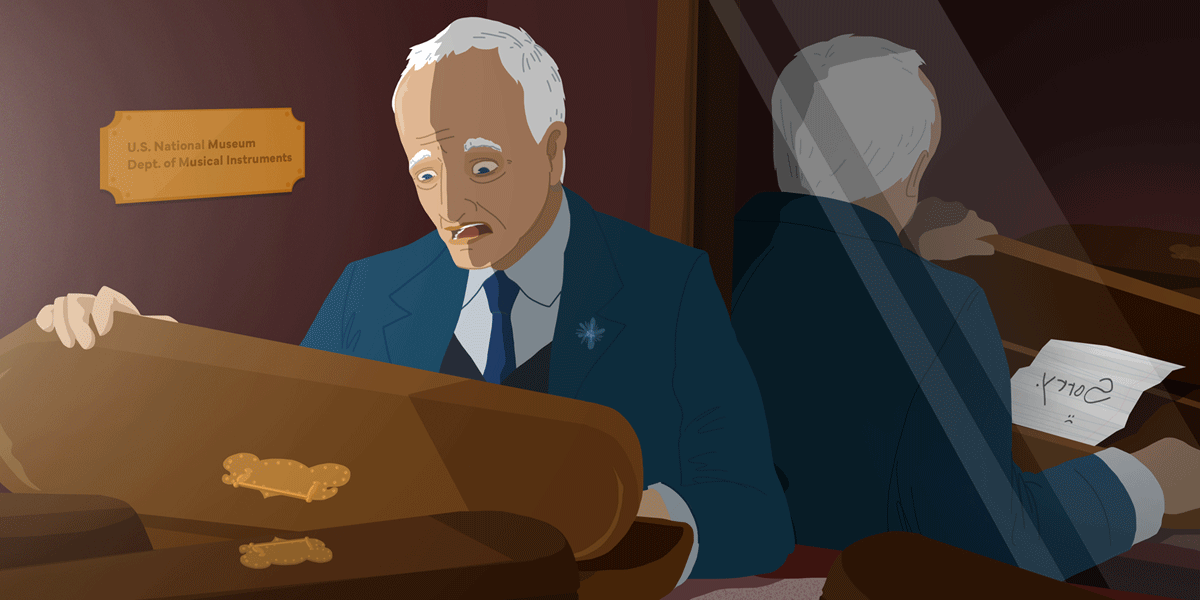 The Smithsonian's flagship podcast Sidedoor returns today, March 1, for its ninth season. The season kicks off with a musical tale of high drama: the Smithsonian's first collection of Stradivarius violins. The episode tells the story of a bequest in the 1920s that rocked the classical music world and launched a debate that still echoes through the practice rooms and concert halls of cultural institutions more than a century later.
"It's hard to believe we're in our ninth season, but in some ways it seems we're just getting started," said Lizzie Peabody, host of Sidedoor. "There's truly no limit to the stories stashed at the Smithsonian. We're excited to collaborate with a wide range of units and museums this season on stories ranging from environmental justice to lost women of science to ethical returns. With a motley cast of characters that includes puppets, astronauts and fraudsters, we're showcasing stories from across the Institution that you might otherwise miss."
Sidedoor investigates lesser-known Smithsonian stories from beyond the public view, with Peabody and renowned Smithsonian experts offering insights along the way. This season of Sidedoor will feature episodes covering a variety of topics, from communities fighting against light pollution to restore the night sky, to the first astronaut who completed the Boston Marathon in space. 
Since its debut in 2016, Sidedoor has had nearly 13 million downloads. The podcast is a collaboration between the Smithsonian and PRX, a public media pioneer that brings listeners iconic audio programming, including "This American Life," "The Moth Radio Hour," "Latino USA," "Snap Judgment," "The World" and the Radiotopia podcast network.
"We've been lucky to work with Sidedoor from its beginnings in 2016," said Genevieve Sponsler, senior producer at PRX. "It's been a pleasure to see it grow both in style and audience. Each episode feels like a journey guided by the Smithsonian's trademark and expansive curiosity."
Smithsonian Digital Studio and the Office of Communications and External Affairs produces Sidedoor. Listeners can download the podcast on Apple Podcasts or stream it on si.edu/Sidedoor. New episodes are available every other Wednesday.
The public can sign up for the Sidedoor newsletter or follow Sidedoor on Twitter and Instagram to get a sneak peek at the making of the podcast.
# # #
SI-59-2023