Smithsonian Latino Center Presents Illustrated Anthology Celebrating Influential Latinos in American History
September 1, 2020
News Release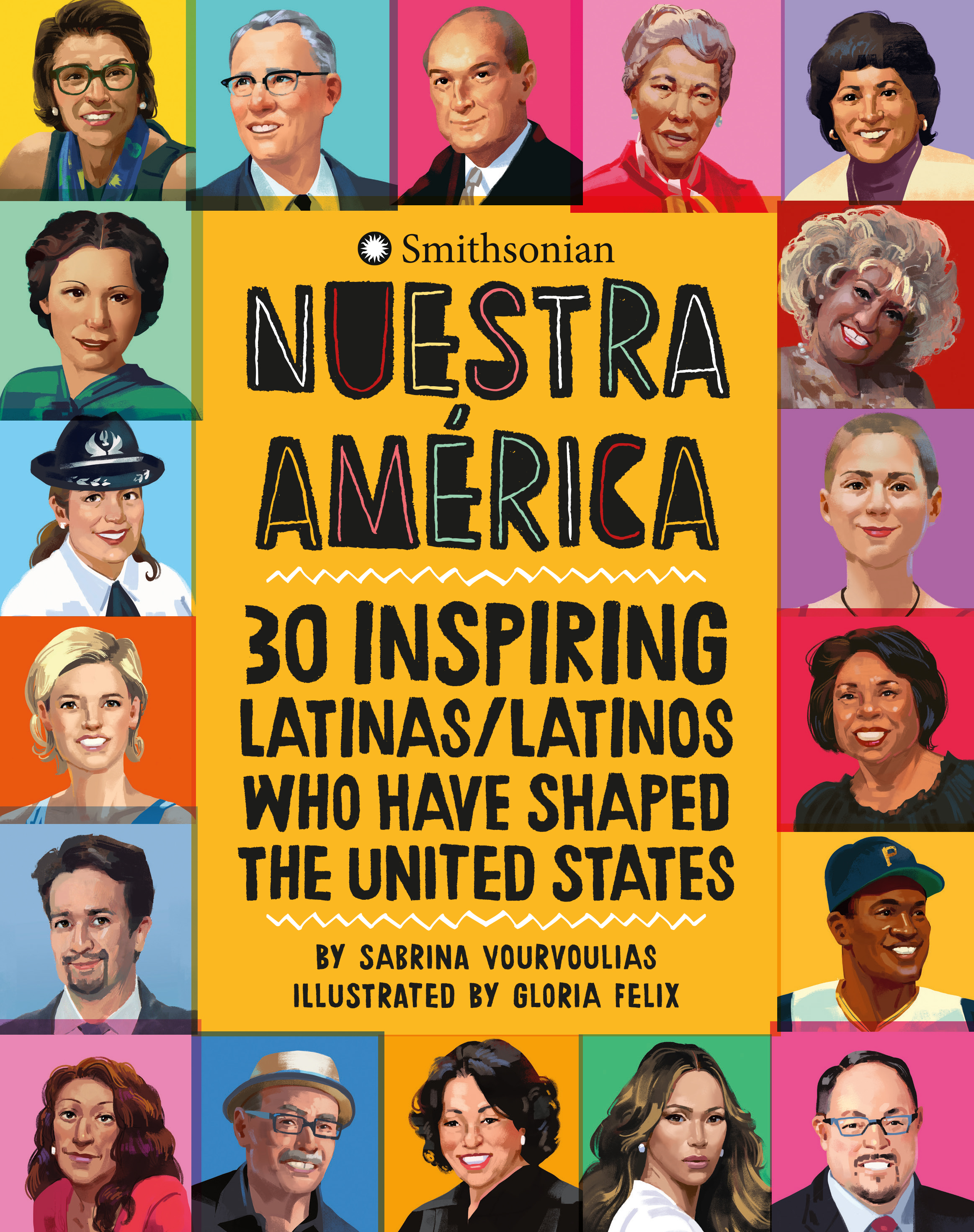 The Smithsonian Latino Center has announced the release of Nuestra América: 30 Inspiring Latinas/Latinos Who Have Shaped the United States by Sabrina Vourvoulias. Nuestra América is an anthology that tells the stories of notable Latino figures such as pioneers Luis Álvarez and Sonia Sotomayor; artists Celia Cruz and Lin-Manuel Miranda; activists César Chávez, Sylvia Rivera and Emma González; and military veterans Olga E. Custodio and Macario García.
Illustrated by Gloria Félix, each profile features a full-page color portrait. The book includes a glossary of terms and discussion-question reading guide to encourage further research and exploration. At least 20 of the stories featured in Nuestra América will be exhibited in the Molina Family Latino Gallery when it opens at the National Museum of American History in 2022.
About the Author
Vourvoulias is an award-winning Latina news editor, writer and digital storyteller. An American citizen from birth, she grew up in Guatemala during the armed internal conflict and moved to the United States when she was 15. Her journalism and editing have garnered an Emmy and Edward R. Murrow awards, as well as multiple José Martí, Keystone and New York Press Association awards. In addition to publishing short fiction and poetry, she is also the author of Ink, which was named to Latinidad's Best Books of 2012. She lives in Pennsylvania.
About the Illustrator
Félix is a visual development artist and illustrator born and raised in Uruapan, Michoacán, Mexico, which is a source of inspiration for her art. Félix holds degrees in 3D Animation and Visual Development, including a Master of Fine Arts from the Academy of Art in San Francisco. She lives and works in Los Angeles where she enjoys spending her time plein air painting and working with traditional mediums.
About the Book
Title: Nuestra América: 30 Inspiring Latinas/Latinos Who Have Shaped the United States
Author: Sabrina Vourvoulias
Illustrator: Gloria Félix
On-Sale Date: 9/1/20
Price: $17.99 / Pages: 128
ISBN: 9780762497478
E-Book ISBN: 9780762497485
Running Press Kids
About the Smithsonian Latino Center
Smithsonian Latino Center is the corazón of Latinidad at the Smithsonian. It works toward preserving Latino history and culture, engaging Latino communities and advancing Latino representation in the United States. Since 1997, the center has successfully ensured that the contributions of the Latino community are celebrated and represented throughout the Smithsonian Institution. For more information, visit www.latino.si.edu.
# # #
SI-242-2020