Smithsonian Latino Center Discusses Latino Communities in D.C.
Panel Discussion Is Part of Effort to Document Stories of Latino Immigration
December 3, 2012
News Release
Addthis Share Tools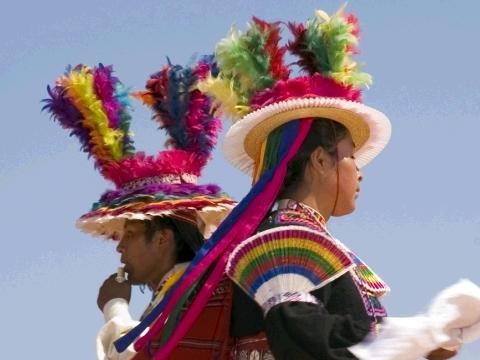 The Smithsonian Latino Center presents a free panel discussion "Immigration, Ethnic Economies and Civic Engagement: Understanding the Latino Experience in the Washington, DC Metropolitan Region," Wednesday, Dec. 5, from 6:30 to 8 p.m. in the Rasmuson Theater at the Smithsonian's National Museum of the American Indian located on Fourth Street and Independence Avenue in Washington. Doors open at 6 p.m. and first come, first seated.
This discussion is part of the Latino Center's "Latino DC History Project," a multiyear initiative that documents the stories of Latino immigration and community-building in Washington, D.C., and its suburbs since World War II. The program will feature scholars studying different aspects of the Latino experience.
Enrique Pumar of Catholic University and lead researcher for the Latino DC History Project will provide an overview of the region's demographics and will review approaches and objectives of this pioneering public history effort. Audrey Singer of the Brookings Institution will discuss the region as a multiethnic immigrant gateway. Marie Price of George Washington University will explore entrepreneurship and the ethnic economy of the local Bolivian community. Jane Henrici with the Institute for Women's Policy Research will address the experiences of low-income Latinas with civic engagement in Northern Virginia. The program will encourage audience input and questions. The event is the final public program for the Smithsonian Latino Center in 2012 and will be webcast live at www.latino.si.edu/newsevents/webcasts.htm.
The Smithsonian Latino Center ensures Latino contributions to arts, sciences and the humanities are highlighted, understood and advanced through the development and support of public programs, scholarly research, museum collections and educational opportunities at the Smithsonian Institution and its affiliated organizations across the United States. For more information, visit www.latino.si.edu.
# # #
SI-526-2012