Smithsonian Latino Center Cultivates Community-Conscious Young Latino Leaders With Support From Ford Fund
13th Annual Young Ambassadors Program Empowers Latino Student Leaders Through Intensive Art, Culture and Science Program
June 21, 2018
News Release
Addthis Share Tools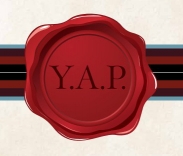 This summer, the Smithsonian Latino Center welcomes 20 graduating high school seniors from across the country to participate in its annual Young Ambassadors Program. Through the support of Ford Motor Company Fund, the program offers a unique opportunity for young Latinos to become community-conscious leaders and lifelong learners. This year's program also benefits from the insights gained from a recent, longitudinal study the center completed of program alumni and its alumni network activities to assess the program's lasting impact on young leaders.
"Each year the job of selecting the new class of Young Ambassadors from such a competitive pool of impressive students becomes more challenging," said Eduardo Díaz, director of the Smithsonian Latino Center. "These young Latino leaders are immensely talented, incredibly passionate and are already taking the initiative in their own communities to make things better for their fellow classmates and citizens. Through the Young Ambassador Program they gain valuable skill sets designed to set them up for success as they navigate the collegiate world and beyond."
The program includes a week in Washington, D.C., for a behind-the-scenes look at the Smithsonian. Students participate in a series of hands-on workshops and discussions and engage in informal conversations with Latino leaders in the arts, culture and sciences, including conversations with inspiring speakers, such as engineering pioneer Lismar Berro from Ford Motor Co., as well as many others.
After their week in Washington, participants complete a four-week internship at a Smithsonian partner or affiliate cultural or science museum in one of 17 cities across the U.S., including Puerto Rico. This unique opportunity allows students to gain valuable work experience and learn how to practically apply those skills to improving their communities.
This year, the Latino Center received the results of a long-term study on the impact of participating in program. The results signaled a lifelong opportunity for enrichment, development and resource access via the Smithsonian, its vast network of partnerships and the growing network of young Latino leaders who continue to stay engaged long after their summer experience. Through exposure to multiple learning touchpoints over time, the program has demonstrated the ability to shape civically engaged citizens who become drivers of action and change in their communities. Read the full Executive Summary of the Report.
 "This is not only a network, but it really is a familia," said Adrián Aldaba, 2008 alumnus, in regard to the program's impact in his personal and professional growth. "Everyone, from 2006 to this new class, has this shared bond. This program is not just five weeks; it really is a lifelong intensity that you carry with you from the time you are 17 to the time you are a seasoned professional down the road."
The Smithsonian Latino Center and Ford Motor Company Fund have collaborated on Young Ambassadors Program for more than a decade, investing in education and careers in the arts, business, science and technology sectors, among others. During this time, more than 200 students have participated in the program, each receiving a $2,000 stipend to apply toward college-related expenses. Ford Motor Company Fund is the philanthropic arm of Ford Motor Co.
"The Young Ambassadors Program helps drive Ford Fund's commitment to making people's lives better by inspiring and empowering students to achieve academic success while also making a lasting impact in their communities," said Joe Ávila, who oversees Community Development for Ford Motor Company Fund across the United States and Latin America. "For more than a decade, Ford Fund has proudly collaborated with the Smithsonian Latino Center to invest in the educational and professional development for students through the distinguished Young Ambassadors Program. The experience these students gain during and after their program participation is invaluable."
About the Smithsonian Latino Center
The Smithsonian Latino Center serves as the corazón (heart) of Latinidad at the Smithsonian. Through its exhibits, initiatives and programs, it unlocks the dynamic Latino stories that shape national experience and identity in the U.S. In preserving and presenting these stories, the center empowers a greater understanding and deeper appreciation for the enduring contributions of Latinos to the country in a way that celebrates Latino presence in American history and culture and convenes inclusive conversations about the stories that continue to inspire generations to come. For more information, visit www.latino.si.edu.
About Ford Motor Company Fund
Ford Motor Company Fund is the philanthropic arm of Ford Motor Company. Established in 1949, Ford Fund invests in transformational programs that advance innovation, empower people, promote social mobility and improve community prosperity. Ford Fund works with local and global partners to create opportunities in education, encourage safe driving, enlist employee volunteers and enrich community life. Ford Fund's signature programs include Ford Blue Oval Scholars, Ford College Community Challenge, Ford Driving Dreams, Ford Driving Skills for Life, Ford Next Generation Learning and the Ford Volunteer Corps. For more information, visit http://community.ford.com, or join us on Facebook @FordFund and Twitter @FordFund.
# # #
SI-362-2018