Smithsonian Journeys Announces New Personalized Travel for Independent-Minded Travelers
Three New Travel Services Are Introduced
October 7, 2010
News Release
Addthis Share Tools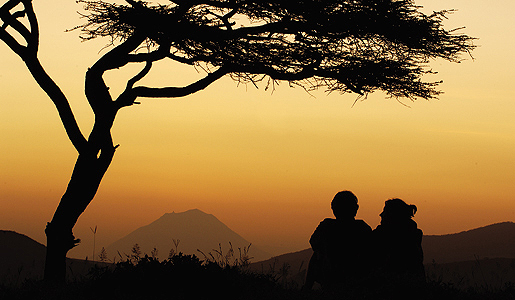 Smithsonian Journeys, the Smithsonian Institution's travel program, expands its portfolio with new personalized travel concepts for a new generation of travelers. Independent-minded travelers will find greater flexibility and options tailored to individual interests on three new programs: Independent Journeys, Private Departures and City Explorers.
With Independent Journeys travelers can work directly with an experienced team of travel planners to design a personalized tour to Africa, India or Peru. The custom-designed vacation will focus on the interests, schedule, pace and budget of the traveler and family or friends. This new independent travel service will feature the hallmarks of Smithsonian Journeys, including top local experts and guides, seamless itinerary planning and excellent accommodations and cuisine. Travelers can also choose to travel in the company of a Smithsonian study leader and can expect preferred air arrangements and around-the-clock support both at home and abroad. More information can be found at www.SmithsonianJourneys.org/IndependentJourneys.
Smithsonian's popular Egyptian Odyssey tour and five specialized tours to Italy can now be booked with personalized travel dates through the new Private Departures program. The Smithsonian Journeys travel team will arrange the same tour for a small group of family or friends (for a minimum of 10 people). All Private Departures feature special access, top experts, Smithsonian's educational features and superb cuisine and accommodations. Tours to Italy that can be booked as a private departure include Art Treasures of Italy, In the Shadow of Vesuvius, Sicily: Crossroads of the Mediterranean, Hidden Venice and Insider's Florence. More information on these specific tours can be found at www.SmithsonianJourneys.org/PrivateDepartures.
A third personalized option for independent-minded travelers is the City Explorers program. This new tour concept features leisurely two-week stays in one location with guided group activities and more free time than usually found on a guided tour. Travelers can enjoy two weeks in either Siena, Italy, or Athens, Greece, where a resident director will provide specialized guided tours of top sites, but also prepare travelers for personal explorations during time on their own. Special features include language lessons and special access with local residents who share expertise on cultural interests. Active and cultural opportunities include biking and walking in Tuscany, Italy, cooking classes, wine and culinary tastings and meals in private homes. More information can be found at www.SmithsonianJourneys.org/CityExplorers.
"We're delighted to offer these new services," said Smithsonian Journeys Director Amy Kotkin. "Many of our travelers have mentioned that they would like to bring their entire family on a private Smithsonian tour. Now we have several wonderful ways of fulfilling those desires and to create memorable learning vacations for couples, families and friends. In addition, our new City Explorers program provides group travelers with a balanced and relaxed way to enjoy a city in depth, with plenty of time for individual exploration."
About Smithsonian Journeys
Smithsonian Journeys is the Smithsonian Institution's travel program, with more than 40 years dedicated to life-enriching experiences worldwide. The Smithsonian is known for "Inspiring Generations through Knowledge and Discovery," which is central to Smithsonian Journeys and its more than 150 expert-led international and domestic tours featuring exclusive access and unforgettable experiences. For more information, call toll-free 1 (877) 338-8687 or visit www.SmithsonianJourneys.org.
About Smithsonian Institution
Founded in 1846, the Smithsonian is the world's largest museum and research complex consisting of 19 museums and galleries, the National Zoological Park and nine research facilities. There are 6,000 Smithsonian employees, including approximately 500 scientists, and more than 6,500 volunteers. There were approximately 30 million visits from around the world at the Smithsonian in 2009 with more than 188 million visits to the Smithsonian websites. The total number of objects, works of art and specimens at the Smithsonian is estimated at 137 million.
# # #
SI-409-2010