Smithsonian Institution Presents 42nd Annual Folklife Festival
June 25, 2008
News Release
Addthis Share Tools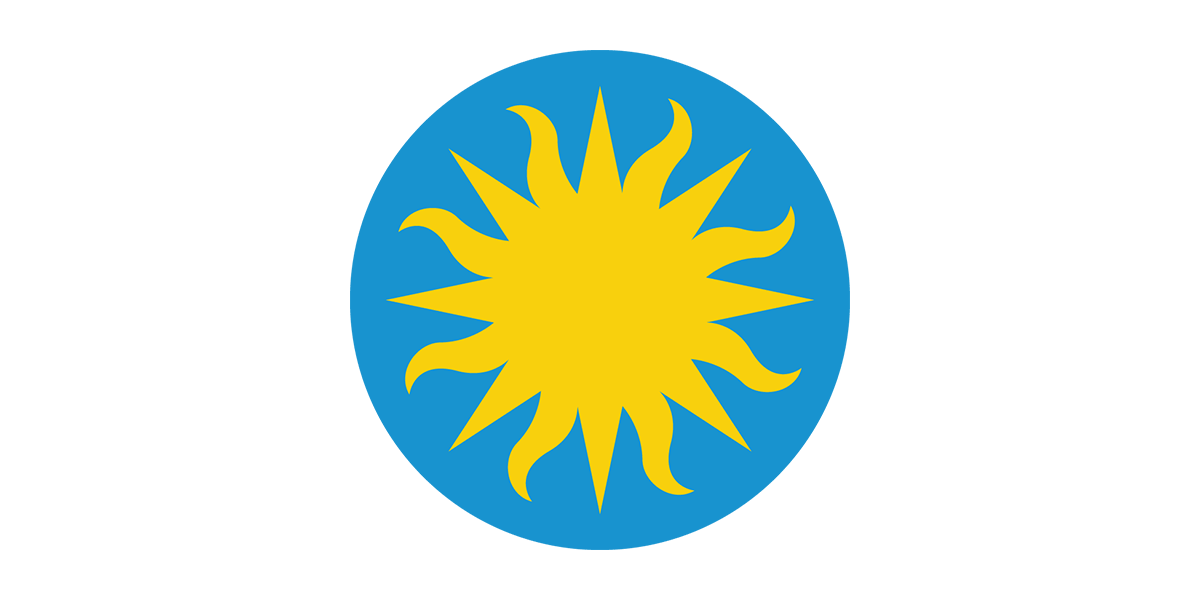 Visitors to the 42nd annual Smithsonian Folklife Festival can learn about the unique culture of the Kingdom of Bhutan, commemorate the 50th anniversary of NASA and explore the music, food and wine of the state of Texas.
The 10-day Festival held outdoors on the National Mall between Seventh and 14th streets, will take place from Wednesday, June 25 through Sunday, June 29 and Wednesday, July 2 through Sunday, July 6. The event is co-sponsored by the National Park Service, and admission is free. Festival hours are from 11 a.m. to 5:30 p.m. each day, with concerts, special events and dance parties extending into most evenings.
"Bhutan: Land of the Thunder Dragon"
Visitors to the Festival will have the rare opportunity to experience the rich culture of the virtually unknown Himalayan Kingdom of Bhutan. This program will present the fascinating culture, customs and history of this isolated mountain kingdom that is bordered only by China and India.
Through live demonstrations, dance and musical performances, narrative sessions and a variety of hands-on activities, the program will explore Bhutan's rich culture, which has been preserved, in part, through its relative isolation from outside influences. The program, which will feature approximately 140 Bhutanese artists, dancers, cooks, craftspeople, carpenters, farmers and representatives of monastic life, is the largest and most comprehensive exhibition of Bhutanese life and culture ever presented outside of the kingdom.
At the "Tsechu" stage, visitors can see Bhutan's Royal Academy of Performing Arts present the country's folk dances, while groups of monks will perform ritual dances from symbolic and sacred festivals of the Bhutanese calendar. Some of these dances, which incorporate colorful costumes and masks, date back to the 16th century and will be performed for the first time in Washington, D.C.
Artisans will share with visitors the 13 traditional arts, known as zorig chusum, and the special techniques used to create them. They will demonstrate painting, sculpting, weaving, woodcarving, pottery, bamboo crafts, incense making, calligraphy, blacksmithing, slate carving, gold-and silversmithing, sword making and a range of architectural arts.
The heart of the exhibition area will feature an authentic Bhutanese lhakhang (temple) and other ritual structures and other examples of Bhutanese architecture that most visitors will see for the first time. Bhutanese carpenters, painters and other skilled artisans began construction of the lhakhang on the Mall beginning in early June. The lhakhang will be one of the largest, traditional buildings ever erected on the National Mall for a Festival. Much of the intricate carving and painting was completed in Bhutan earlier in the year so that the entire structure could be finished in time for the Festival.
A Bhutanese cooking area will showcase the preparation of ingredients and dishes derived directly from raw materials and the country's staple crops. A traditional stove will allow visitors to see how Bhutanese people prepare their favorite dishes. Also featured in this section will be the process of oil extraction and noodle-making, as well as demonstrations of how food is sometimes prepared for and used in a variety of rituals.
Archery, the national sport in Bhutan, as well as traditional darts, javelin, stone-tossing, wrestling and other athletics, also will be demonstrated on the Mall for visitors.
The "Treasure Hunt" tent will allow families to explore different aspects of Bhutan through hands-on projects, puzzles and informational signs. Throughout the program site, there will be places for kids to try on traditional clothes, take part in folk dances, make Bhutanese food and more.
"NASA: 50 Years and Beyond"
Moon buggies, stardust and space food are just a few of the things visitors will experience in this year's program on this government agency. Through hands-on educational activities, demonstrations, narrative sessions and exhibits, the NASA program will highlight the skills, specialized knowledge and codes of behavior that characterize this particular occupational group.
Approximately 200 participants will encourage visitors to participate actively by asking questions of astronomers, astronauts, astrophysicists, educators, engineers and other experts who will represent a cross section of NASA's 80,000 employees, contractors and grantees. The popular Web-based "NASA Edge" podcast, as well as NASA TV, will be on hand to report from the Festival and conduct live interviews with participants
The Festival program will illustrate the geographic and occupational diversity of NASA's 10 field centers and inform visitors of NASA's many projects. The topics of space science, Earth science, aeronautics, human spaceflight and future projects all will be represented at the Festival.
Space science participants will be on hand to discuss the collection and analysis of interstellar dust, robotic missions to Mars and planetary exploration, while Earth science participants will share recent findings about climate change, weather patterns and satellite imagery.
Aeronautics engineers and technicians will share with visitors the work they are doing on wind tunnel testing and on improving air traffic control.
NASA's most visible and best-known mission is that of human spaceflight. Both current and former astronauts will share their adventures and experience with Festival visitors. Also on hand will be the NASA engineers and scientists who are now readying the Constellation program, America's next generation of human spacecraft and launch systems, which will enable astronauts to return to the moon by 2020 to conduct extensive research and exploration activities.
Younger Festival visitors can participate in a variety of hands-on activities that will illustrate the many different facets of NASA. Using their "Mission Guide" activities booklet, children can try their hands at activities, such as comparing satellite images and studying the impact of comets. After completing the tasks and determining that they have "the right stuff," kids will earn a reward.
Daily discussions on creating menus for space, packaging food for space and planning for long-term missions beyond Earth will show what it takes to design nutritious and appetizing meals for space travelers, including a multicultural crew on the International Space Station.
Participants from all areas of the program, as well as NASA alumni and other special guests, will share stories, traditions and memories of 50 years of NASA on the program's two narrative stages.
"Texas: A Celebration of Music, Food and Wine"
This summer, the Smithsonian will celebrate the music, food and wine of Texas. This program will share the stories of more than 100 Texans who have dedicated their lives to celebrating, promoting and preserving the rich culture of the Lone Star State.
The vast geography and diverse ethnic populations of Texas have, for generations, led to the growth of several new types of music. The Texas program will feature musicians from the North, West, East, Hill Country, Southeast and Lower Rio Grande Valley regions of the state. The lively forms of tejano, polka, Western swing, gospel, conjunto, cowboy, cajun, blues, mariachi and creole music will be heard at the Festival. Visitors will be able to kick up their heels on the dance floor located in the one of the program's music stages or take a dance lesson at the workshop stage.
Some of the bands that will be featured at the Festival include Little Joe y la Familia, Jody Nix and the Texas Cowboys, Tutu Jones, the Quebe Sisters Band, Les Amis Creole, James Hand, The Original Soul Invaders, The Gillette Brothers, Texas Johnny Brown, Mark Halata and Texavia, Charles Thibodeaux and the Austin Cajun Aces, Fiddlin' Frenchie Burke, Terri Hendrix and Lloyd Maines, Conjunto Los Angeles del Sur, Los Texmaniacs and the Jones Family Singers.
Additional musicians and groups include Marica Ball; Guy Clarke; Augie Meyers, a Grammy Award winner who has played with Bob Dylan and John Hammond; Mariachi Los Arrieros, a 15-member ensemble from El Paso; Joe Ely, a legendary singer-songwriter with roots in the Lubbock scene; and C.J. Chenier, a Houston native and the "crown prince" of zydeco. All will perform during one of the program's evening concerts or dance parties.
In Texas, restaurants often function as community centers, and many small family businesses double as gathering places. During the Festival's first week, the Texas program will feature Tex-Mex, Southern, "cowboy," Vietnamese and Polish cooking. The participants will take part in lively discussions and demonstrations to explain to visitors how their cultures influence their food.
During the second week of the Festival, visitors can experience Czech cooking, Texas barbeque and El Paso Mexican cuisine and also learn about chili-making and "cowboy"-cooking from a seasoned veteran of the trail.
Eight Texas wineries will share with visitors the story of how winemaking became a full-fledged industry in Texas. Participants will share why Texas is emerging as a major wine-producing region in the United States.
Marketplace
Merchandise produced by Festival artisans, as well as a selection of related books and Smithsonian Folkways Recordings, will be available for purchase at the Festival Marketplace, located in front of the Smithsonian's Freer Gallery of Art.
Meals, snacks and beverages representing the three programs will be sold at concession stands.
Accessibility
Large-print and compact disc versions of the daily schedule and a CD version of the program book will be available at information kiosks and the Volunteer tent. Volunteers are on call to assist wheelchair users. Audio loops to assist hard-of-hearing visitors are installed at the music stages. Service animals are welcome. American Sign Language interpreters are available on site; the Festival program book indicates which presentations are interpreted.
About the Festival
The Smithsonian Folklife Festival, inaugurated in 1967, celebrates folk culture with people from across the United States and around the world. The Festival typically includes daily programs of music, song and dance, crafts, occupational skills and cooking demonstrations, storytelling, workshops and narrative sessions for discussing cultural issues. It attracts approximately 1 million visitors a year. The Festival is a research-based production of the Smithsonian Center for Folklife and Cultural Heritage.
The Smithsonian Folklife Festival is supported by federally appropriated funds; Smithsonian trust funds; contributions from governments, businesses, foundations and individuals; in-kind assistance; and food, recording and craft sales. General support for this year's Festival comes from the Latino Initiatives Pool, administered by the Smithsonian Latino Center, and the Music Performance Fund, with in-kind support provided through Motorola, Sprint, WAMU-FM, Whole Foods Market and WashingtonPost.com.
The Festival's Web site is http://www.folklife.si.edu. For general Smithsonian information, call (202) 633-1000 (voice) or (202) 633-5285 (TTY).
# # #