Smithsonian to Host Symposium about "Ethnic" Museums
Speakers to Discuss the Evolving Connection between Museums and Identity
April 18, 2012
News Release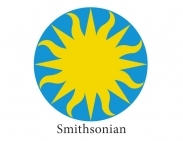 The Smithsonian will provide a forum for a discussion about "culturally specific" or "ethnic" museums Wednesday, April 25, from 9:30 a.m. to 5:30 p.m. The daylong event will be held at the National Museum of the American Indian at Fourth and Independence Avenue SW, in the museum's Rasmuson Theater.
"(Re)Presenting America: The Evolution of Culturally Specific Museums" will address a debate that was reignited in May 2011 when a federal commission recommended establishing a Smithsonian museum dedicated to American Latinos. Critics of "ethnic" museums argue that museums dedicated to the experiences or cultures of specific communities are divisive, while supporters insist that such museums enrich the national narrative and offer more depth and perspective into what it means to be an American.
To advance this conversation, this symposium brings together museum directors and scholars from across the Smithsonian, including:
Wayne Clough, Secretary of the Smithsonian Institution
Konrad Ng, director of the Smithsonian Asian Pacific American Program
Richard Kurin, Smithsonian's Under Secretary for History, Art and Culture
Claudine Brown, Smithsonian's Assistant Secretary for Education and Access
Lonnie Bunch, director of the National Museum of African American History and Culture
They will be joined by scholars and critics from across the country, including:
Ray Suarez of PBS NewsHour, who will moderate the discussion
Clement Price, a professor at Rutgers University and director of the Institute on Ethnicity, Culture and the Modern Experience
Congressman Xavier Becerra (D-Calif.)
David Hurst Thomas, a curator in the department of anthropology at the American Museum of Natural History
Philip Kennicott, critic at The Washington Post
Panel discussions will also feature:
David Penney, associate director for museum scholarship at the National Museum of the American Indian
Lawrence Pijeaux, president and CEO of the Birmingham Civil Rights Institute
Helen Samhan, senior outreach advisor at the Arab American National Museum
Beth Takekawa, executive director of the Wing Luke Museum of the Asian Pacific American Experience
Carlos Tortolero, president of the National Museum of Mexican Art
The program will include a performance by artist Kip Fulbeck, whose work explores multiracial identity, at 3:30 p.m. in the Rasmuson Theater. Following the symposium, a reception in the museum's Potomac Atrium from 6 to 8 p.m. will feature artist Bunky Echo-Hawk (Pawnee/Yakama) in a live art performance, during which he will invite members of the audience to suggest themes that he will then incorporate into a new work of art.
The symposium will be webcast live at www.AmericanIndian.si.edu/multimedia/webcasts. To join the conversation, follow the museum's Twitter feed, @SmithsonianNMAI, and use the hashtag #CulturalMuseums. For more information on the symposium, visit http://nmai.si.edu/connect/symposia/.
# # #
SI-184-2012