Smithsonian to Host Reception at American Anthropological Association's 2012 Annual Meeting on New Initiative
November 9, 2012
News Release
Addthis Share Tools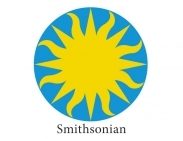 The Smithsonian Institution's Consortium for Understanding the American Experience will host a reception Thursday, Nov. 15, at the American Anthropological Association's 2012 Annual Meeting in San Francisco to discuss its ongoing project, the Smithsonian Immigration/Migration Initiative.
Attendees will have an opportunity to network and discuss new ideas for the program. The reception will also include a 15-minute presentation on the initiative.
The Smithsonian Immigration/Migration Initiative aims to create fresh perspectives on the history and culture of migration and the United States. The initiative collaborates with the public to expand and diversify the data from which scholars and curators can research and collect objects and information to document everyday American life. SIMI is also working to provide educational opportunities and materials that teach respect of cultural differences to prepare young learners to function effectively in the 21st-century global workplace and society.
Interested attendees should contact Lauran Safranek for more information at safranekl@si.edu or (202) 633-3776.
# # #
SI-493-2012