Smithsonian Folklife Festival Offers Fun for All Ages
June 17, 2014
News Release
Addthis Share Tools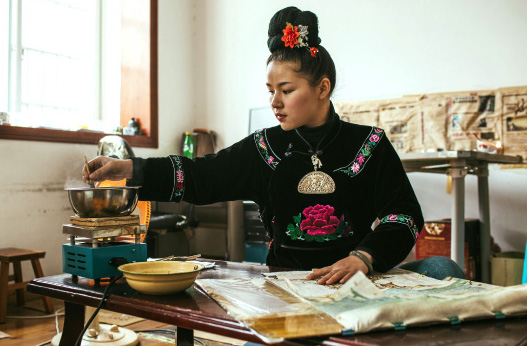 The 48th annual Smithsonian Folklife Festival will feature a variety of activities for families including crafts, games, athletics and musical performances. This year's programs are "China: Tradition and the Art of Living" and "Kenya: Mambo Poa."
The Festival will be held Wednesday, June 25, through Sunday, June 29, and Wednesday, July 2, through Sunday, July 6, outdoors on the National Mall between Seventh and 14th streets. Admission is free. Festival hours are from 11 a.m. to 5:30 p.m. each day, with special evening events beginning at 6 p.m. The Festival is co-sponsored by the National Park Service.
In the "China: Tradition and the Art of Living" Family Style tent, families can try hands-on activities and watch special performances reflecting the country's seasonal festivals. Visitors can play games, learn a new dance, make a lantern or kite, press a design into a moon cake, fill a sachet with herbs or color their own Chinese zodiac chart. Mandarin language instructors will teach phrases and songs.
In the Tuchezeni! or Let's Play tent in the "Kenya: Mambo Poa" program, visitors can play new games, sing songs and participate in the Festival's daily fun run with a Kenyan marathoner. They can also learn how to say native animals' names in Swahili and design colorful khanga cloth. Children can discover how Kenyans are protecting the environment by using recycled items to create a beaded bracelet, water bottle planter or mancala game.
This year, the Festival will join forces with ePals Global Classroom to create real world, culturally enriching learning experiences that teachers can share with their students. Through the Junior Folklorist Challenge, students around the world can learn what it means to identify, research and share their own community's cultural heritage. Working with family, friends and neighbors, children can sharpen their interviewing, data-collection and reporting skills.
About the Festival
The Smithsonian Folklife Festival, inaugurated in 1967, honors people from across the United States and around the world. With approximately 1 million visitors each year, the Festival unites presenters and performers in the nation's capital to celebrate the diversity of cultural traditions. It is produced by the Smithsonian's Center for Folklife and Cultural Heritage.   
###
SI-283A-2014