Smithsonian Exhibition to Display Relics, Keepsakes and Curios
"Souvenir Nation" Features Historical Mementos from the National Museum of American History
May 31, 2013
News Release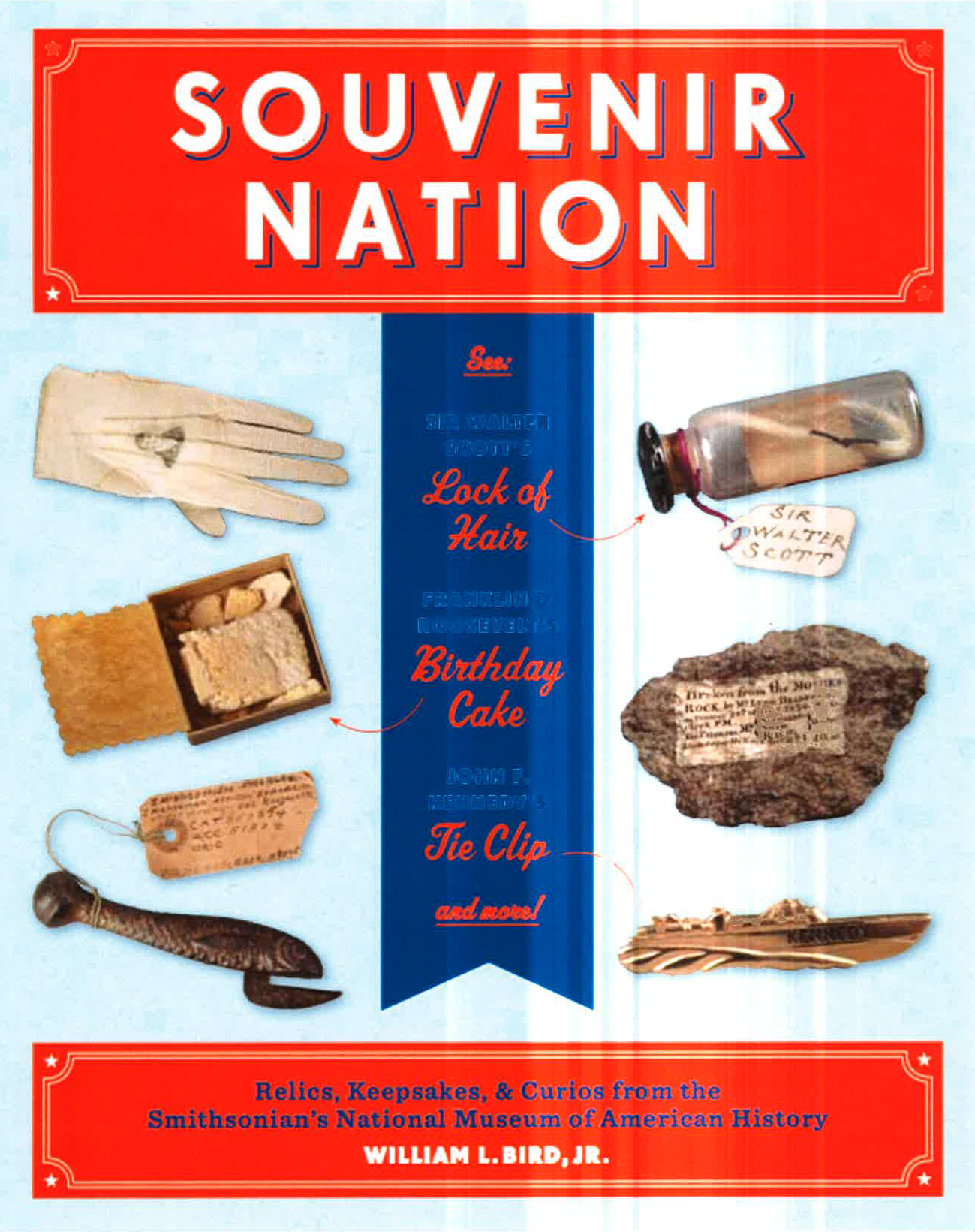 The Smithsonian's National Museum of American History will present "Souvenir Nation: Relics, Keepsakes and Curios" in the Smithsonian Castle's Schermer Hall beginning Aug. 9. The display will feature a selection of diminutive and personal objects that Americans have taken, made and saved as historical mementos from the Early Republic up to the present day.
Many of the postcards, structural fragments such as a brick from George Washington's childhood home, consumer goods, locks of hair and other keepsakes on display are part of the earliest Smithsonian collections now in the museum's Division of Political History. Highlights include a fragment of Plymouth Rock, presidential hair, wood from George Washington's coffin and pieces from Joan of Arc's dungeon, the Bastille and the Berlin Wall.
"The artifacts on display in this exhibition may be nondescript, but these small tokens connect an individual to a place and a specific memory," said William L. Bird Jr., curator of the exhibition. "Each of these objects has a dynamic story behind it. As culture becomes increasingly ephemeral, displays like 'Souvenir Nation' are the place to connect with objects representing the ways that Americans have sought to save the historical past."
A companion book, Souvenir Nation: Relics, Keepsakes, and Curios from the Smithsonian's National Museum of American History, is available from Princeton Architectural Press. The exhibition will be open in Schermer Hall Aug. 9 through 2014.
The National Museum of American History is currently renovating its West exhibition wing, developing galleries on business, democracy and culture. For more information, visit http://americanhistory.si.edu. The museum is located at 14th Street and Constitution Avenue N.W., and is open daily from 10 a.m. to 5:30 p.m. (closed Dec. 25). Admission is free. For Smithsonian information, the public may call (202) 633-1000.
# # #
SI-190-2013
Media Only
Laura Havel, Lemelson Center
(202) 633-3312
(443) 617-2854