Smithsonian Craft Show Opens May 3
March 10, 2023
News Release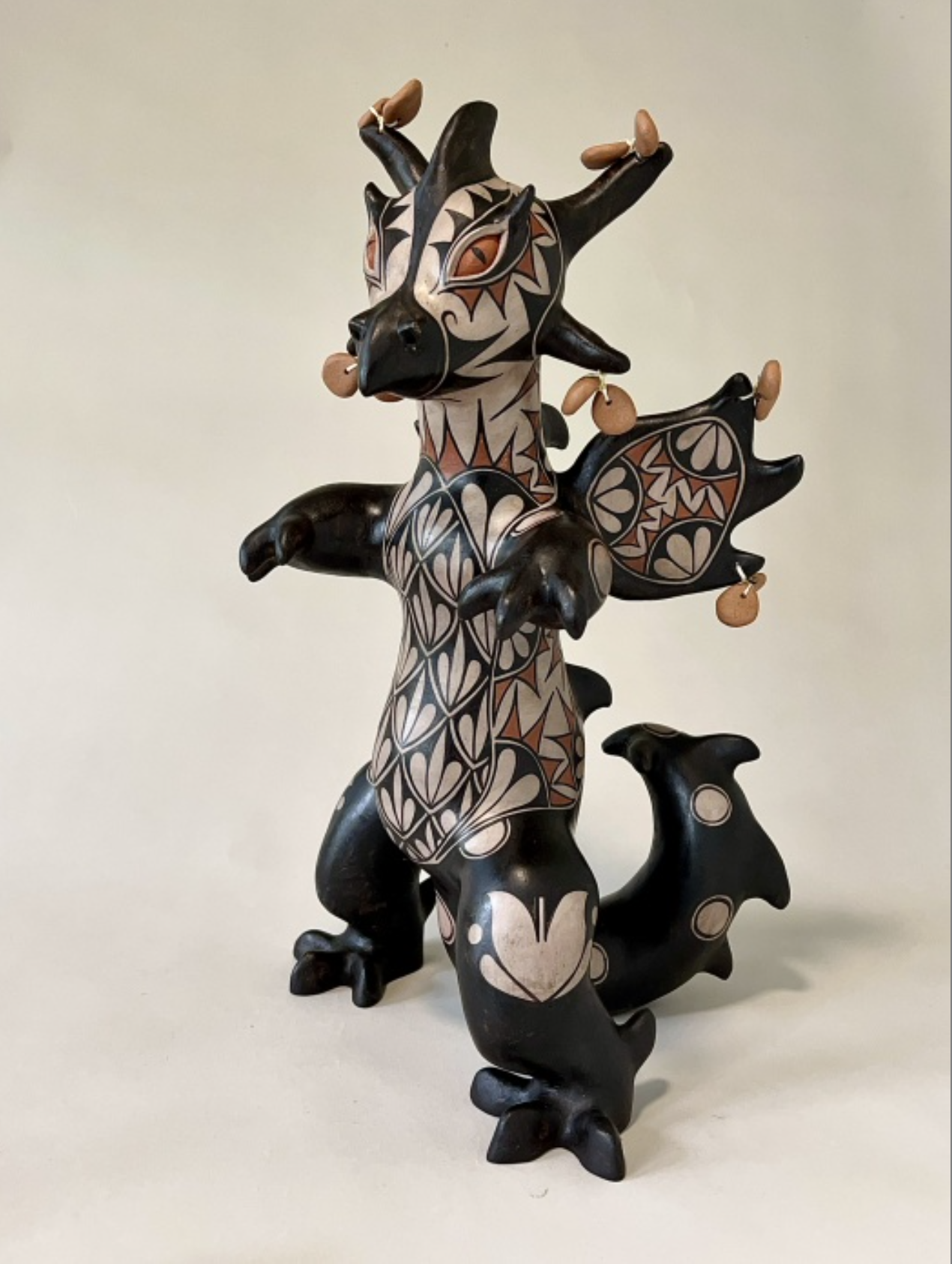 The 41st annual Smithsonian Craft Show will take place May 3–7. The show features the work of recognized masters and outstanding innovators from leading contemporary artists, including an outstanding selection of Native American and Indigenous work. A panel of expert jurors have selected 120 artists representing all facets of contemporary craft and design, including basketry, ceramics, decorative fiber, furniture, glass, jewelry, leather, metal, mixed-media, paper, wearable art and wood. The works will be on display and for sale; serious collectors and casual shoppers will find one-of-a-kind pieces in a wide range of prices. 
The show will take place at the National Building Museum, located at 401 F St. N.W. in Washington, D.C. Admission is $20 at the door, and group sales of 10 or more are $15 each, both of which can be purchased in advance. The show's Preview Night Benefit May 3 offers an early opportunity to view and purchase crafts while enjoying cocktails and dinner. Tickets for Preview Night can also be purchased. 
The theme of this year's event is Celebrating the American Spirit in craft and design. The honorary chair of the show is Cynthia Chavez Lamar, the first woman director of the Smithsonian's National Museum of the American Indian. Among other American artists, this year's show will include the work of 13 Native American and Indigenous artists. 
The Smithsonian Women's Committee (SWC) produces this show to celebrate the finest in American contemporary craft and design. Artists are selected from a pool of applicants by a panel of jurors. The proceeds support the SWC's grants to applicants from the Smithsonian for projects that support innovative education, enhance knowledge, research and outreach in areas of culture, arts, mysteries of the universe, biodiversity and the American experience.
Also on display at the show will be pieces from this year's Smithsonian Visionary Award and Delphi Award winners. At the Preview Night Benefit, the Smithsonian Visionary Award will be presented by Smithsonian Secretary Lonnie G. Bunch III to metal artists Chunghi Choo and Mary Lee Hu. The SWC's Delphi Award, recognizing outstanding mid-career artists, will be presented to glassmaker Amber Cowan. 
About the Smithsonian Women's Committee
The Smithsonian Women's Committee (SWC) is an all-volunteer organization of 170 members that raises funds through its annual Craft Show and Craft2Wear Show to fund its grants and endowment programs that support the initiatives of the Smithsonian's 21 museums (two of which are in the early-planning phases), 21 libraries, the National Zoo and numerous education, research and conservation centers in the Washington, D.C., area and around the world. To date the SWC has funded nearly $14 million in grants and endowments throughout the Institution.
# # #
SI-75-2023