Smithsonian Conservation Biology Institute Cheetah Cub Successfully Transferred to Foster Cheetah Family in Oregon
October 6, 2021
News Release
Addthis Share Tools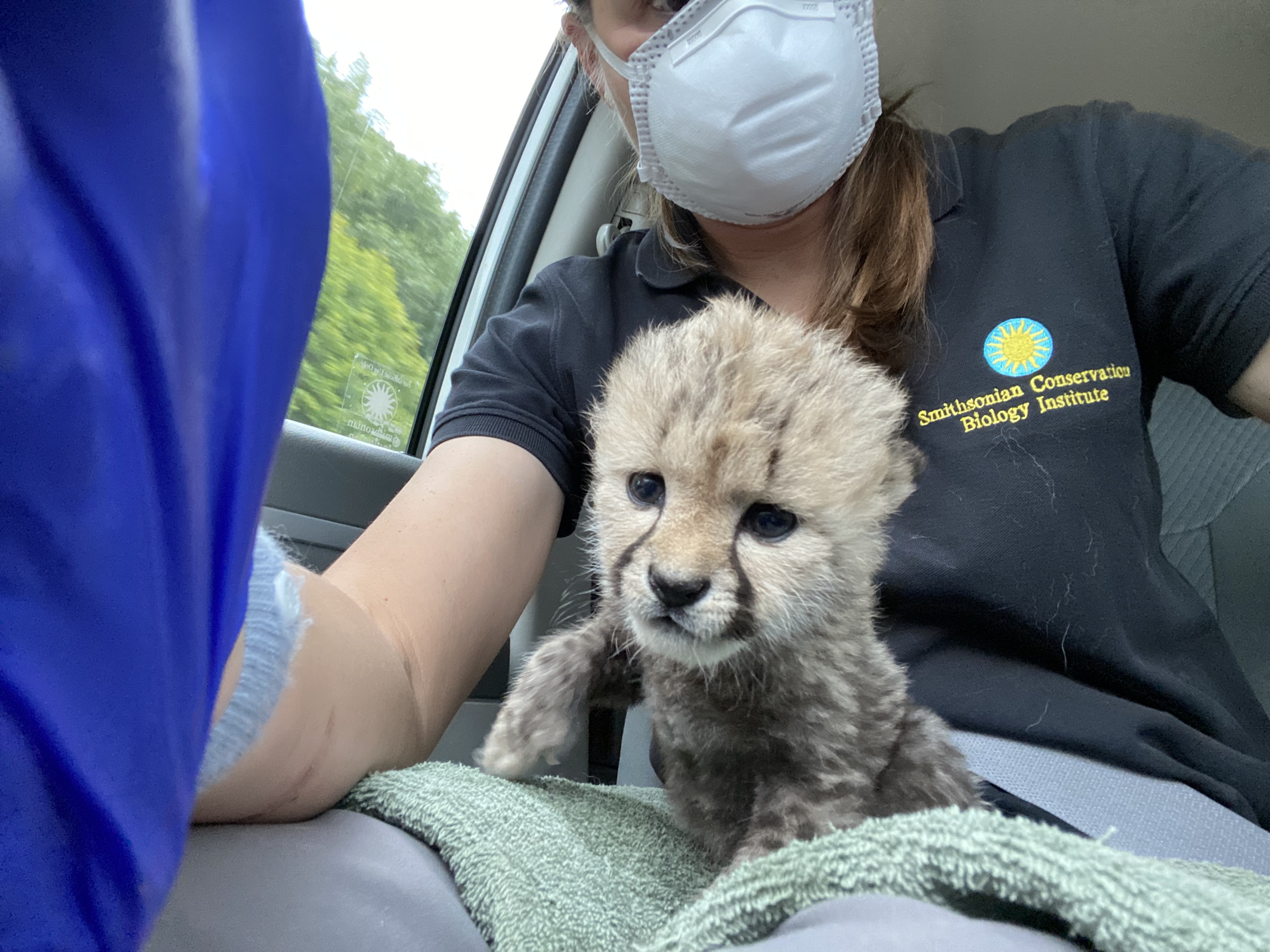 A 2-week-old male cheetah cub from the Smithsonian Conservation Biology Institute (SCBI) in Front Royal, Virginia, was transferred to a new cheetah foster mother at Wildlife Safari in Winston, Oregon, Sunday, Oct. 3. SCBI staff were hand-raising the cub, born Sept. 16, who had been abandoned by his mother. It is important for cheetah cubs to learn species-appropriate behaviors and skills from their mothers and siblings. The SCBI cub was successfully introduced to Wildlife Safari's cheetah foster mother, Jezebel, and integrated into her litter of four cubs.
SCBI is part of the Cheetah Breeding Center Coalition—a group of 10 cheetah breeding centers across the United States that aim to create and maintain a sustainable North American cheetah population under human care. Wildlife Safari was the next institution in the Cheetah Breeding Center Coalition to have cubs. The male cub will remain at Wildlife Safari with his new family until he is at least 2 years old.
# # #
SI-313-2021
Photos are available to download in the Zoo's newsroom.