Smithsonian Center for Learning and Digital Access Wins Gold MUSE Award for Smithsonian Learning Lab
2 Million Digital Resources and Tools Now Available for Teachers and Students
May 26, 2017
News Release
Addthis Share Tools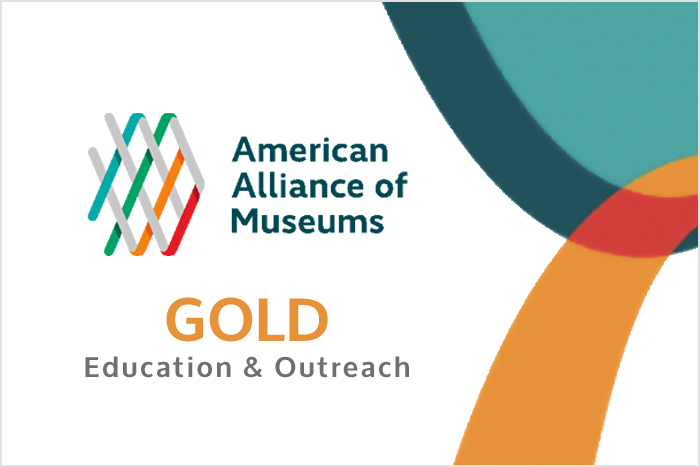 The Smithsonian Center for Learning and Digital Access won the Gold MUSE Award in the education and outreach category at the 2017 American Alliance of Museums annual meeting in St. Louis. The award recognizes the center's Smithsonian Learning Lab (learninglab.si.edu), which offers access to 2 million Smithsonian digital resources and tools that enable teachers and students to use those resources for learning.
A key feature of the Learning Lab is the site user's ability to customize digital versions of the Institution's artworks, artifacts, specimens, recordings and other documents to meet their needs. Using those resources and interactive tools, teachers can provide relevant and media-rich experiences for their students. Students can use the Lab on projects that require analytical and critical thinking as well as the exercise of technological skills.
Judges for the award stated: "This project is an outstanding full package of high-quality digital resources, tools for teachers and students that includes scaffolding and instructional support. With the ability to create your own personalized learning experiences and share them so that others can build on them is very powerful. The design is crisp and intuitive with accessibility in mind. This project is now the model for how learning and online collections can support each other."
The Smithsonian Center for Learning and Digital Access produced the Learning Lab, with design and technical services provided by Navigation North, an education technology firm. This is the center's first MUSE Award, which recognizes programs from around the world demonstrating outstanding achievement in their content, interface, design, technical merit, innovation, utility and appeal.
Smithsonian Center for Learning and Digital Access
The Smithsonian Center for Learning and Digital Access uses museum resources to empower learners to explore their interests, to collaborate with others, and to reach their personal and educational goals. The center develops models and methods for digital learning through extensive research and evaluation, provides tools for creative personal use of Smithsonian digital resources and works with Smithsonian museums and research centers to provide access to their extensive collections, programs and learning resources.
# # #
SI-300-2017