Smithsonian Celebrates Hispanic Heritage Month
September 8, 2015
News Release
Addthis Share Tools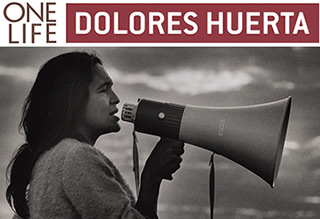 The Smithsonian invites the public to celebrate Hispanic Heritage Month (Sept. 15–Oct. 15) with a series of vibrant performances, lectures, family activities and exhibitions at various museums around the Smithsonian. All programs are free unless otherwise indicated. For a full calendar of events, visit www.SmithsonianEducation.org/Heritage.
Feature Event
The Smithsonian will present "Celebration of 'The Great Inka Road' Family Day" Sunday, Sept. 13, from 10 a.m. to 5 p.m. at the National Museum of the American Indian. This bilingual, museum-wide family day features Andean music and dance as well as Inka-related activities, including a "pop-up planetarium" showing the unique Inka constellations. A portion of the family day is made possible by Southwest Airlines and features ¡Descubra!, a Meet the Science Expert program activity supported by NBC Universal Telemundo and the Learning is Succeeding initiative.  
Lectures
The National Museum of American History will kick -off a national Latinos in Baseball collecting initiative with an Oct. 15 panel discussion moderated by Eduardo Díaz, director of the Smithsonian Latino Center. The discussion, "In the Barrios and the Big Leagues," will look at baseball as a social and cultural force within Latino communities across the nation. Panelists include Adrian Burgos of the University of Illinois, Jose Alamillo and Cesar Caballero of California State University, and Sarah Gould and Priscilla Leiva of the University of Texas. The program begins at 6 p.m. in the museum's Warner Bros. Theater. 
Dolores Huerta will discuss her life and activism in a live interview with Taína Caragol, curator of Latino art and history at the National Portrait Gallery Thursday, Sept. 24, from 7 p.m. to 8 p.m. Doors to the museum's Nan Tucker McEvoy Auditorium will open at 6:30 p.m.
Book Signing
The Anacostia Community Museum will host a talk and book signing Sunday, Oct. 11, at 2 p.m. Michael Donoghue will sign copies of his new book Borderland on the Isthmus, which examines the internal boundaries, conflicts and accommodations among the Panamanian people during the creation of the Panama Canal Zone.
Performances
In light of improved U.S.-Cuban relations, the Smithsonian Jazz Masterworks Orchestra will present two concerts featuring the music of Chano Pozo, Mario Bauza, Machito and other influential Cuban composers. The National Museum of American History will host "Afro-Cuban Jazz Masterworks: In Full Swing" Friday and Saturday, Oct. 16 and Oct. 17, at 7:30 p.m.
The Anacostia Community Museum will present "Rhythm Café: Tribute to the Sound of Carlos Santana" during its monthly live jazz program Saturday, Oct. 10, at 2 p.m. The program will feature David Cole, who was influenced by the fused rock and Latin rhythms of Santana.
Film
The Anacostia Community Museum will screen Rebel: Loreta Velazquez, Secret Soldier of the American Civil War, the PBS docudrama that brings to life the story of Loreta Velazquez, a Cuban-born woman who served in the Civil War disguised as a man. Scholars from the Civil War Trust will hold a Q&A after the film, Sunday, Sept. 27, at 2 p.m.
Bring the Kids
The National Museum of the American Indian in New York, the George Gustav Heye Center, will host Hispanic Heritage Family Day, Saturday, Sept. 19, from noon to 4 p.m. with activities such as bracelet and button making, decorating a jaguar mask and coloring an animal pendant. The day is held in conjunction with the exhibition "Cerámica de los Ancestros: Central America's Past Revealed."  On Wednesdays, "Toddler Music with Irka Mateo" teaches toddlers (14 months–3 years) about Taino culture through stories, song, movement and hands-on activities, all led by renowned Taino musician Irka Mateo. First come, first served. Ongoing through Dec. 16.
The National Portrait Gallery will host ¡Sí se puede!: Dolores Huerta Family Day Sunday, Oct. 4, from 11:30 a.m. to 3 p.m. to celebrate the work of teacher and activist Dolores Huerta. The day will include music, storytelling, family activities and bilingual tours of the exhibition "One Life: Dolores Huerta."
The National Zoo's annual celebration, ZooFiesta, Sept. 20 from 10 a.m. to 2 p.m. features animals from Latin America: golden lion tamarins, Andean bears, anteaters, sloths, and more. The day includes animal feedings, musical entertainment, educational activities and authentic cuisine at a food bazaar.
The National Air and Space Museum will celebrate Latin American contributions to aviation and space exploration at its Hispanic Heritage Family Day: Innovators in Aviation and Space, Saturday, Oct. 3, 10 a.m.–3 p.m. Meet scientists and engineers—including a NASA astronaut—and participate in bilingual activities. The program is made possible by the Northrop Grumman Corp.
Demonstrations
The National Museum of American History holds "Food Fridays."  In each Food Friday program, a guest chef and a Smithsonian host prepare a recipe as they discuss the history of the dish. Throughout the month of September, Food Fridays will explore the cuisines of Spain, the Spanish Caribbean, Mexico and Central and South America. After the 45-minute demonstration, visitors can purchase a related dish in the museum's Stars & Stripes Cafe. It complements the daylong festival, "Food History Weekend: Innovation on Your Plate," Saturday, Oct. 24, 11 a.m. to 5 p.m. Activities on Saturday include cooking demonstrations by Pati Jinich of Pati's Mexican Table and Neftali Duran of El Jardin Bakery in South Deerfield, Mass. Chef Duran discusses Oaxacan cooking and its place in American cuisine. 
Exhibitions
Opening on the occasion of the 50th anniversary of the Immigration and Nationality Act of 1965, the National Museum of American History presents "The 1965 Hart-Celler Act". This display includes such Latino-related artifacts as an original United Farm Workers pin, a 1960s record album by the meringue band Primitivo y Su Combo and a shirt worn by a Cuban boy who was part of Operation Pedro Pan, which brought young people to the U.S. after Fidel Castro came to power. 
New Releases
Smithsonian Folkways has recently released Tradición, Arte y Pasión by Mariachi Los Camperos de Nati Cano, a tribute to mariachi legend Nati Cano, who died in 2014.
All Hispanic Heritage month programs at the Smithsonian are subject to change. Unless otherwise indicated, Smithsonian Heritage Month programs are free. For more information about Hispanic Heritage Month programs, visit www.SmithsonianEducation.org/Heritage or email heritagemonths@si.edu. For general Smithsonian information, the public may call 202-633-1000.
# # #
SI-407-2015