Smithsonian Celebrates 100 Years of America's National Parks
National Museum of Natural History and Smithsonian Channel Mark Centennial With New Exhibition and Documentary Film
July 25, 2016
News Release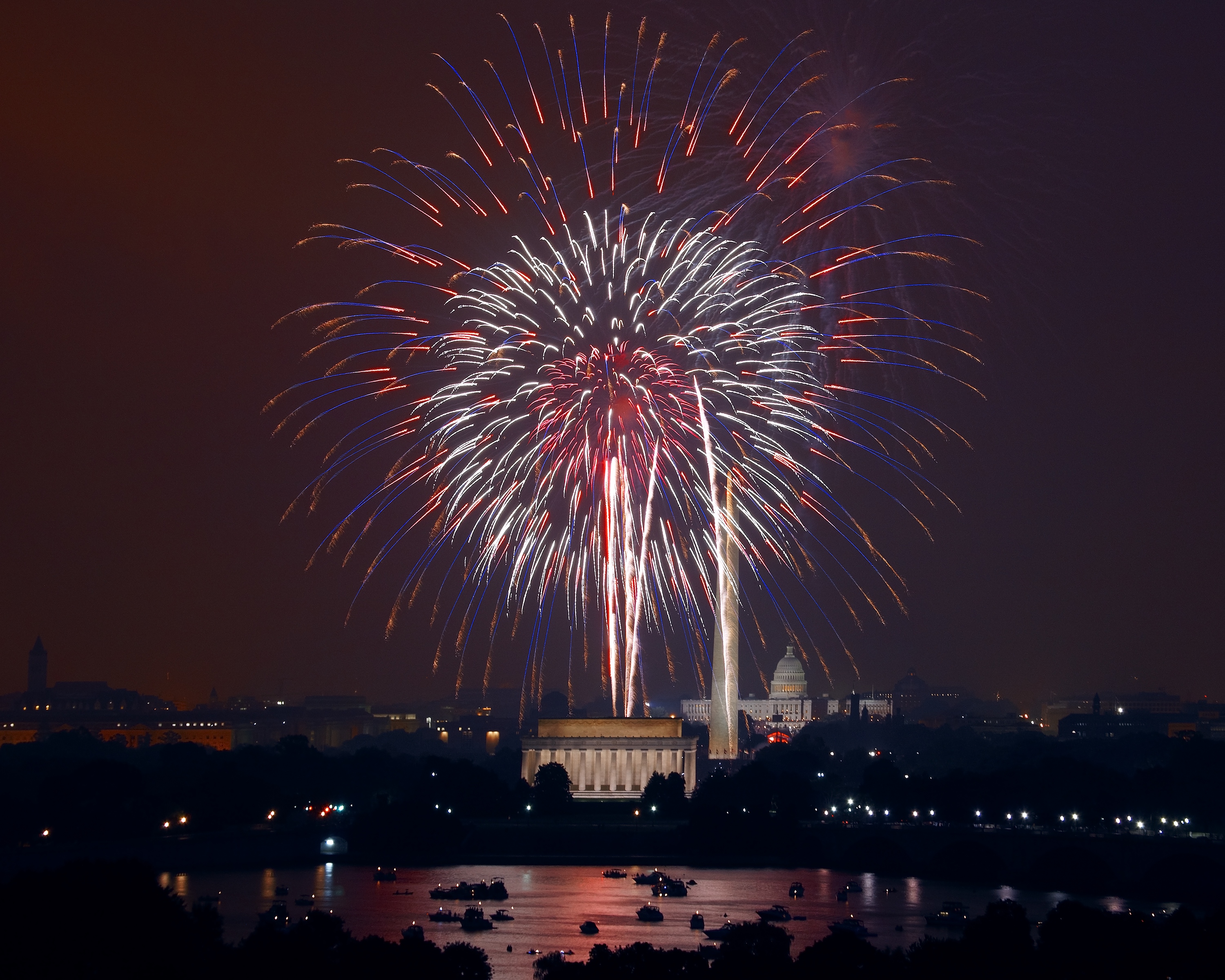 The Smithsonian is joining the National Park Service in celebrating the centennial of America's national parks with "100 Years of America's National Park Service: Preserve, Enjoy, Inspire," a new photography exhibition opening at the National Museum of Natural History Aug. 4 and America's National Parks at 100, a new documentary airing on the Smithsonian Channel Aug. 28 at 8 p.m. EDT/PDT.
Exhibition: "100 Years of America's National Park Service: Preserve, Enjoy, Inspire"
The 1,820-square-foot exhibition features more than 60 stunning images of America's national parks where wildlife, culture, history and people come together. The exhibition also shares stories of how the museum and the National Park Service have collaborated throughout their shared histories to preserve America's cherished natural and cultural heritage sites and treasures for future generations to experience forever.
Visitors to the exhibition will learn about connections, past and present, between the Smithsonian and the National Park Service. The exhibition shows how the Smithsonian's surveys and collections played a role in creating new national parks, including Yellowstone, the world's first national park created in 1872. The exhibition also presents ongoing efforts by Smithsonian researchers to study the biological diversity of the national parks, such as Great Smoky Mountains National Park.
Several museum specimens and objects collected from park sites during modern and historic Smithsonian surveys, expeditions, excavations and studies will be on display.
"America's national parks are a treasured asset, not only for the millions of visitors they host every year, but also for scholars who study the history of our species and planet," said Kirk Johnson, Sant Director of the National Museum of Natural History. "The long-lasting partnership between the National Park Service and the Smithsonian has yielded insights into everything from the fossils found in petrified forests, the lives sacrificed on Civil War battlefields to the flow of wildlife in urban areas."
"As the National Park Service celebrates its 100th anniversary, we also want to recognize the important work of partner organizations like the Smithsonian that have been engaged with national parks since their establishment and continue to help the NPS study and support these extraordinary places," said National Park Service Director Jonathan B. Jarvis. "This exhibition brings that partnership to life for visitors to the National Museum of Natural History and sets the stage for a second century of collaboration and engagement between these two iconic American institutions."
The exhibition includes scenes from 53 national parks, including national monuments, historic sites, battlefields, lakeshores, seashores and others—from the Eastern Seaboard to the West Coast, extending to the far reaches of Hawaii and Alaska. Wall-mounted photos by 18 award-winning photographers, including 15 panoramas by nature photographer Stan Jorstad and 24 images by Carol M. Highsmith, show breath-taking views of popular parks like Yellowstone, Yosemite, Great Smoky Mountains, Grand Teton and Glacier National parks. A slideshow of 60 National Park Service-visitor-submitted photos will be on view alongside the mounted exhibition images. Five National Park Service videos explore ways that different visitors—from families to Junior Rangers and to researchers—use and explore parks year-round.
Documentary: America's National Parks at 100
The Smithsonian Channel's documentary will build on the stories in the exhibition with vignettes from the founding of America's first national parks to their modern-day uses for recreation and science. The documentary tells the story of how a radical idea of saving these incredible places has become an enduring mission shaped by the creativity, resourcefulness and passion of individual Americans.
The film also explores how Smithsonian scientists are actively deepening the knowledge of America's historical, cultural and natural heritage stewarded through various national parks today. Viewers will see how Smithsonian scientists determined that recently uncovered remains at Antietam National Battlefield belonged to a Civil War soldier killed in the historic battle, are exploring interactions between man-made and natural forces on Channel Islands National Park off the coast of California and have collected fossils from Petrified Forest National Park in Arizona to shape modern-day understanding of the deep history of life on Earth.
National Museum of Natural History
The Smithsonian's National Museum of Natural History welcomed approximately 7 million visitors in 2015, making it one of the most-visited museums in the world. Opened in 1910, the museum on the National Mall is dedicated to maintaining and preserving the world's most extensive collection of natural history specimens and human artifacts. It also fosters significant scientific research and educational programs and exhibitions that present the work of its scientists to the public. The museum is open daily from 10 a.m. to 5:30 p.m. (closed Dec. 25). Admission is free. For more information, visit the museum on its website and on Facebook and Twitter.
National Park Service
More than 20,000 National Park Service employees care for America's 412 national parks and work with communities across the nation to help preserve local history and create close-to-home recreational opportunities. Visit the National Park Service at www.nps.gov, on Facebook www.facebook.com/nationalparkservice, Twitter www.twitter.com/natlparkservice, and YouTube www.youtube.com/nationalparkservice.
Smithsonian Channel
Smithsonian Channel, owned by Smithsonian Networks, a joint venture between Showtime Networks Inc. and the Smithsonian Institution, is where curiosity lives, inspiration strikes and wonders never cease. This is the place for awe-inspiring stories, powerful documentaries and amazing entertainment across multiple platforms. Smithsonian Channel combines the storytelling prowess of Showtime with the unmatched resources and rich traditions of the Smithsonian. To learn more, go to www.smithsonianchannel.com or connect with us on Facebook, Twitter and Instagram.
# # #
SI-381-2016