Smithsonian Books Releases Smithsonian Rock and Roll: Live and Unseen
Curated Photographic History of Rock Available Oct. 24
October 24, 2017
News Release
Addthis Share Tools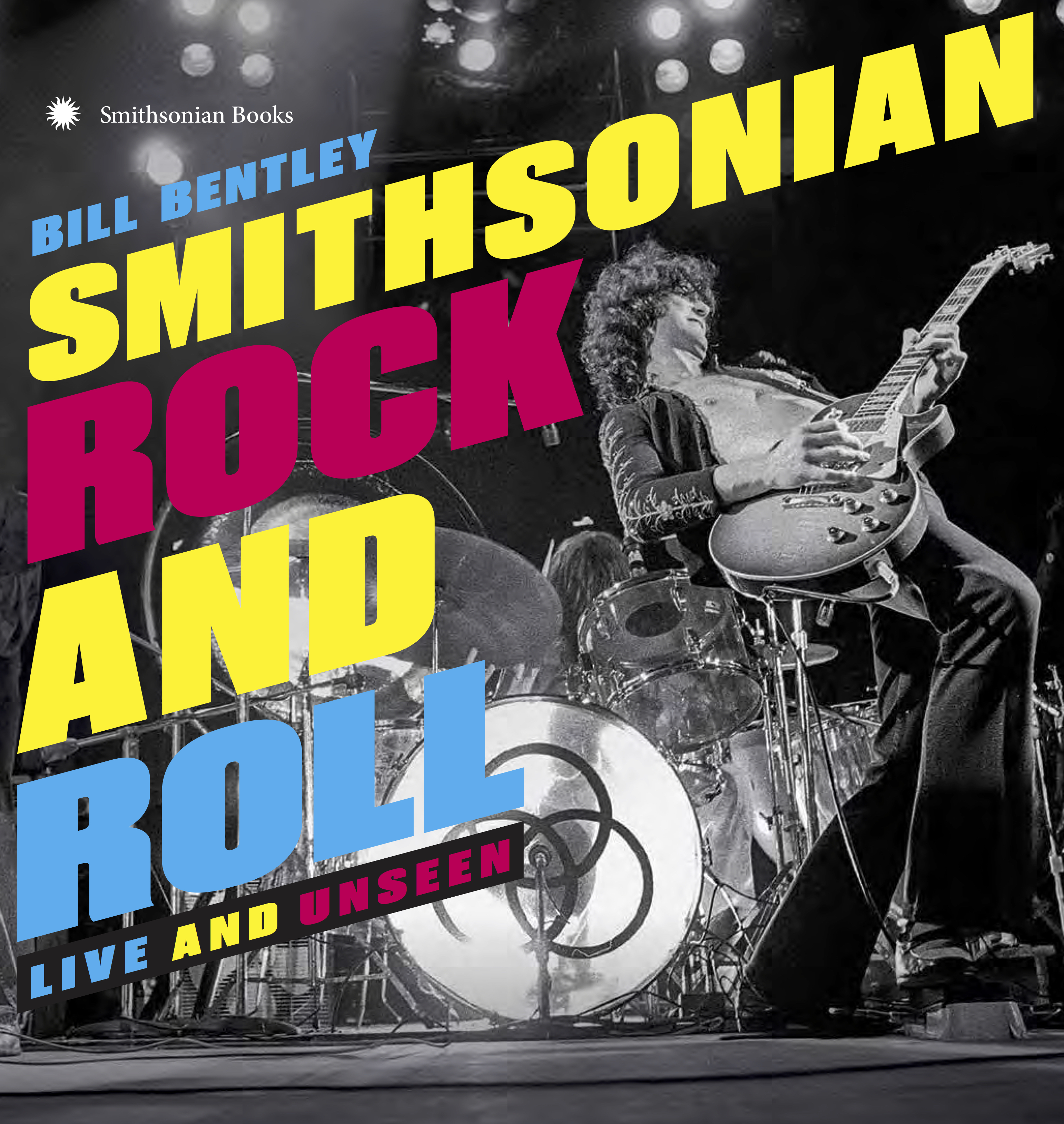 Smithsonian Books is releasing Smithsonian Rock and Roll: Live and Unseen by Bill Bentley Oct. 24. The book presents rock music through more than 350 photographs of its iconic pioneers and performers.
In December 2015, the Smithsonian called on rock fans worldwide to send in their images of their favorite musicians, and the public responded by digging through attics, basements, flash drives and shoeboxes to unearth the perfect shots. The enthusiastic, all-over-the-map submissions yielded astonishing images—many never before published—of performers at legendary venues from Woodstock to the Whisky a Go Go, and from CBGB to the Fillmore. Pairing fan shots with professional images, Smithsonian Rock and Roll spans seven decades of rock history and celebrates more than 140 artists, ranging from Chuck Berry, Jimi Hendrix, The Who and Bruce Springsteen to Nirvana, Metallica and Adele. Early photos of artists from Run-D.M.C. to the Runaways and shots of seminal underground artists and rough-edged DIY stars onstage and backstage are showcased.
With text by music industry veteran Bill Bentley, Smithsonian Rock and Roll is a visual history of rock 'n' roll and a chronicle of the artists who invented—and continue to reinvent—this quintessential American sound.
About the Author
Bentley is the former A&R director at Concord Music Group and vice president of Warner Bros. Records. He has been a drummer, record store clerk, DJ, concert promoter, music producer, and record label publicist. Through it all, he has also been a writer, and in 2007, he was given the ASCAP Deems Taylor Award.
About the Book
Title: Smithsonian Rock and Roll: Live and Unseen
Author: Bill Bentley
On-Sale Date: 10/24/17
Price: $40.00 / Pages: 216
ISBN: 978-1-58834-600-1
Smithsonian Books
# # #
SI-600-2017