Smithsonian Announces Archives of American Art Medal Recipients
July 17, 2009
News Release
Addthis Share Tools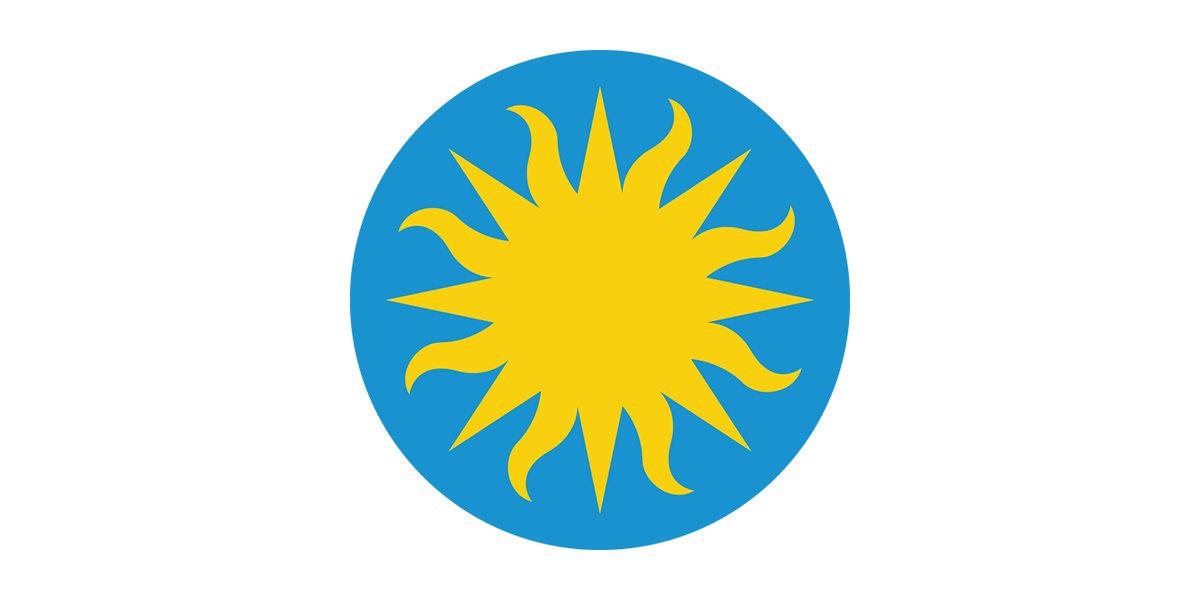 On Oct. 29 the Smithsonian's Archives of American Art will salute the distinguished careers of painter and sculptor Richard Artschwager, collector Douglas S. Cramer and textile designer, author and collector Jack Lenor Larsen. These honorees will receive the Archives of American Art Medal at the organization's annual benefit at the Mandarin Oriental Hotel in New York City. On the same evening, the Archives' Lawrence A. Fleischman Award for Scholarly Excellence in the Field of American Art History will be presented to writer and independent curator Klaus Kertess.
Each year, the Archives of American Art Medal honors leaders in the field of American art. Past award recipients include John Baldessari, Eli Broad, Chuck Close, Paula Cooper, André Emmerich, Agnes Gund, Ellsworth Kelly, Roy Lichtenstein, Ellen Phelan, Joel Shapiro and Frank Stella. The Lawrence A. Fleischman Award for Scholarly Excellence in the Field of American Art History was established in 1998 as a tribute to Archives co-founder Lawrence A. Fleischman. Past recipients include Wanda Corn, Linda Ferber, Robert Storr and John Wilmerding.
The event's honorary chairs are collectors Donna Perret Rosen and Benjamin Rosen, supported by a steering committee of prominent artists, dealers, collectors and patrons from the American art community.
The following are biographies of the honorees:   
Richard Artschwager
Richard Artschwager has been painting, drawing and making sculpture and other objects since the early 1950s, and although his work has been variously described as pop art, minimal art and conceptual art, no classifications adequately define it. Artschwager's approach focuses on the structures of perception, revealing the levels of deception involved in pictorial illusionism. Born in Washington, D.C., Artschwager spent most of his youth in New Mexico and traveled to Germany as a child with his family. He received his bachelor of arts from Cornell University after an interruption in his studies by a tour of duty in the U.S. Army in Europe during World War II. Shortly after, he enrolled in the studio school of Amédée Ozenfant in New York City to pursue an arts education. Throughout the 1950s, Artschwager supported his young family by designing and building wooden furniture. Artschwager's first solo exhibition was held at the Leo Castelli Gallery of New York in 1965. Since then, his work has been shown in many solo and group shows throughout the world and is held in many private and public collections, including the Whitney Museum of American Art and the Museum of Modern Art in New York, the Centre Georges Pompidou in Paris, the Tate Modern in London and the Museum Ludwig in Cologne, Germany. His most recent shows have been at the Kunstmuseum in Winterthur, Switzerland; the Deutsche Guggenheim in Berlin; and the Museum of Contemporary Art in Miami. Artschwager received the Skowhegan Award in 1993, the Carnegie International Prize in 1995, the Wolfgang Hahn Prize in 2005 and the Roswitha Haftmann Prize in 2007.
Douglas S. Cramer
Collector Douglas Schoolfield Cramer has one of the television industry's most outstanding track records in the development and production of highly rated prime-time television programming. As a network and studio executive, production company co-owner and independent producer for more than 35 years, he has produced numerous television movies and series, including "Dynasty," "The Love Boat" and "Wonder Woman," as well as the first television mini-series, Leon Uris's "QB VII":  more than 3,000 hours of television. Cramer has been recognized as a noted collector of contemporary art since the 1970s and a fixture on the ArtNews top 200 Collectors' list since the early 1980s. As president of the Douglas S. Cramer Foundation, he helped underwrite many traveling exhibitions, including those of Richard Artschwager, Jim Dine, David Salle and Frank Stella, and participated in the catalogs and films of Eric Fischl, Roy Lichtenstein and Ellen Phelan, among others. In 1997, the Foundation's collection of contemporary art, which had been on exhibition in the Foundation's Los Olivos, Calif., galleries since 1984, was given to museums around the world, including the Tate, the Museum of Modern Art and the Whitney Museum of American Art. Cramer, one of the founders of the Los Angeles Museum of Contemporary Art, was president of its board of trustees from 1990 to 1993. Cramer created MOCA's Art Auctions in 1984 and is now a lifetime trustee of New York's Museum of Modern Art, and on the board of New York City Center and the International Council of the Tate. 
Jack Lenor Larsen
In 1952, Jack Lenor Larsen founded the design firm that bears his name and, over five decades it has grown to become a dominant resource for signature fabrics. Indeed, the "Larsen Look," which began with Larsen's innovative and award-winning fabrics of natural yarns in random repeats, has become synonymous with 20th-century design. Larsen has won many awards and is one of only four Americans honored with an exhibition in the Palais du Louvre. Larsen is also a scholar, author, gardener, world traveler and an authority on contemporary crafts. He is well known for his East Hampton, N.Y., home, LongHouse Reserve, built as case study of creativity in contemporary life, where visitors may experience art in a living space—a learning experience he believes is more meaningful than the best media.
Klaus Kertess
Klaus Kertess co-founded and directed the Bykert Gallery in New York City where, from 1966-1975, he represented the work of Chuck Close, Barry Le Va, Brice Marden, Dorothea Rockburne, Alan Saret, Paul Sharits and others. He is also a prolific writer who has published essays and monographs on Jane Freilicher, Peter Hujar, Marden, Joan Mitchell and others in Artforum, Art in America and numerous other publications. More recently, Kertess has written on the work of John Chamberlain, Albert Oehlen and Matthew Ritchie. His curatorial work is equally celebrated; his exhibitions include the 1995 Whitney Museum of American Art Biennial, "Willem de Kooning: Drawing Seeing/Seeing Drawing" for the Drawing Center in New York (1988) and more recently "Meditations in an Emergency" (2007), the inaugural exhibition for the Museum of Contemporary Art Detroit.
About the Archives of American Art
The Smithsonian's Archives of American Art enlivens the extraordinary human stories behind America's most significant art and artists. It is the world's largest and most widely used resource dedicated to collecting and preserving the papers and primary records of the visual arts in America. Constantly growing in range and depth, and ever increasing in accessibility to its many audiences, it is a vibrant, unparalleled and essential resource for the appreciation, enjoyment and understanding of art in America. For more information on the Archives or the Oct. 29 benefit, visit the Archives Web site at www.aaa.si.edu or contact Marissa Hoechstetter, development associate, at (212) 399-2909 or hoechstetterm@si.edu.
# # #
SI-250A-2009