Smithsonian American Art Museum Presents Art and Science Lecture Series
January 5, 2010
News Release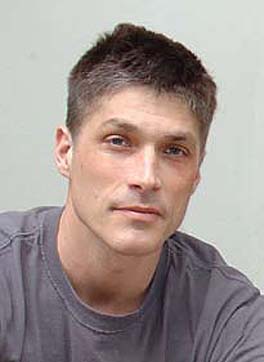 The Smithsonian American Art Museum will present an Art and Science Lecture Series to accompany the exhibition, "Alexis Rockman: A Fable for Tomorrow." The series of talks will feature leading experts in the fields of environmental science and culture, placing climate change within a cultural context and exploring how art can heighten the awareness of ecological issues. All talks are free to the public and begin at 7 p.m.; no tickets are required. Speakers include:
Alexis Rockman, artist, Wednesday, Jan. 12

J.D. Talasek, director of cultural programs, National Academy of Sciences, Wednesday, Feb. 9

Tom Lovejoy, biodiversity chair, The H. John Heinz III Center for Science, Economics, and the Environment, Wednesday, Feb. 23

Steve Monfort, director, Smithsonian Conservation Biology Institute, Wednesday, March 30

Rhonda Roland Shearer, director/co-founder, Art Science Research Laboratory, Tuesday, April 19

Cristián Samper, director, Smithsonian's National Museum of Natural History, Wednesday, April 27
Details about each speaker and his or her presentation can be found on the museum's online calendar at americanart.si.edu/calendar. Press wanting to attend and cover these talks should contact Mandy Young in advance for reserved seating.
The Smithsonian American Art Museum is located at Eighth and F streets N.W., above the Gallery Place/Chinatown Metrorail station. Hours are 11:30 a.m. to 7 p.m. daily, except Dec. 25. Admission is free. Smithsonian Information: (202) 633-1000 or TTY (202) 633-5285. Museum information: (202) 633-7970. Website: americanart.si.edu.
# # #
SI-540-2010