Smithsonian American Art Museum Announces Artists Nominated for its Biennial James Dicke Contemporary Artist Prize
August 14, 2014
News Release
Addthis Share Tools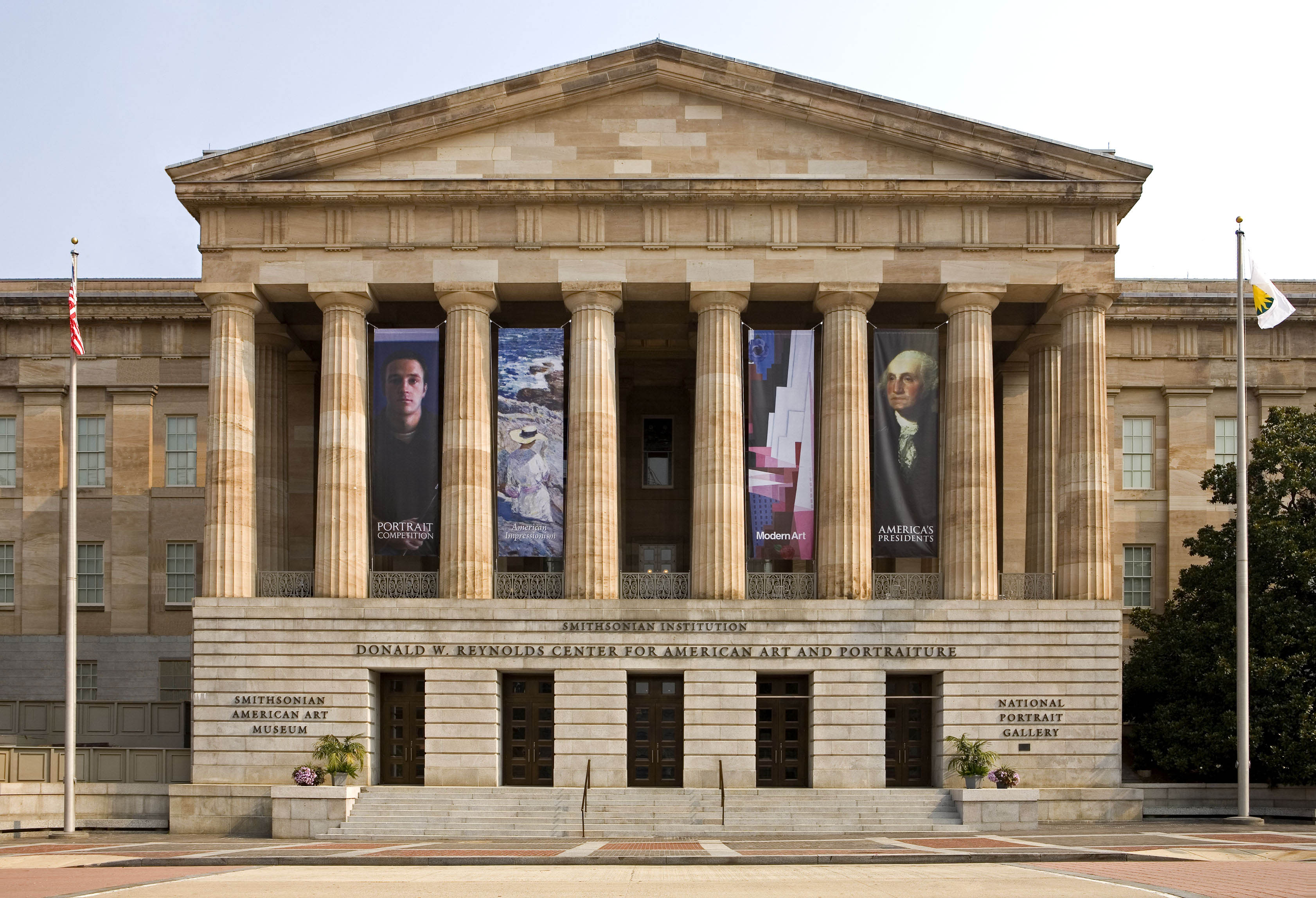 The Smithsonian American Art Museum announced today the nominees for its James Dicke Contemporary Artist Prize. The 13 nominees are Njideka Akunyili, Cory Arcangel, Trisha Baga, Paul Chan, Barnaby Furnas, Theaster Gates, KAWS (Brian Donnelly), Josiah McElheny, Dave McKenzie, Julie Mehretu, Frances Stark, Swoon (Caledonia Curry) and Mickalene Thomas. Nominated artists work in a diverse range of media, including painting, sculpture, photography, film and video.
Artists must be nominated by a juror to be considered for the award; there is no application. Recipients must have produced a significant body of work and stand apart as leading figures and visionary talents. The $25,000 award is intended to encourage the artist's future development and experimentation. Previous winners were Kathy Butterly (2012); Pierre Huyghe (2010); Mark Dion (2008); Jessica Stockholder (2007); Matthew Coolidge, director of the Center for Land Use Interpretation(2006); Andrea Zittel (2005); Kara Walker (2004); Rirkrit Tiravanija (2003); Liz Larner (2002); and Jorge Pardo (2001). The 2014 recipient of the Dicke Prize will be announced in November.
The museum's contemporary artist award was established in 2001 to recognize an artist younger than 50 who has produced a significant body of work and consistently demonstrates exceptional creativity. From 2001 to 2008, the award was known as the Lucelia Artist Award. The current award is made possible by the generosity of James Dicke II, former chair of the museum's board of commissioners. The Dicke Prize is part of the museum's ongoing commitment to contemporary art and artists through annual exhibitions, curatorial appointments, endowments, public programs, awards, acquisitions and commissions.
Joanna Marsh, The James Dicke Curator of Contemporary Art at the Smithsonian American Art Museum, is coordinating the jury panel selection and the nomination and jurying process. Five distinguished jurors, each with a wide knowledge of contemporary American art, were selected from across the United States. The panel nominated the artists and will determine the award winner in a day of discussion and review, remaining anonymous until the winner is announced. Past jurors have included John Baldessari, Nicholas Baume, Lynne Cooke, Anne Ellegood, Richard Flood, Allan McCollum, John Ravenal, Jerry Saltz, Rochelle Steiner, Nancy Spector and Robert Storr, among others.
About Smithsonian American Art Museum
The Smithsonian American Art Museum celebrates the vision and creativity of Americans with artworks in all media spanning more than three centuries. Its National Historic Landmark building is located at Eighth and F streets N.W., above the Gallery Place/Chinatown Metrorail station. Museum hours are 11:30 a.m. to 7 p.m. daily (closed Dec. 25). Admission is free. Follow the museum on Twitter, YouTube, Tumblr, Instagram, Facebook, Flickr, Pinterest, iTunes U and ArtBabble. Museum information (recorded): (202) 633-7970. Smithsonian information: (202) 633-1000. Website: americanart.si.edu.
# # #
SI-405-2014