Smithsonian American Art Museum Announces 2016–2017 Fellowship Appointments
May 4, 2016
News Release
Addthis Share Tools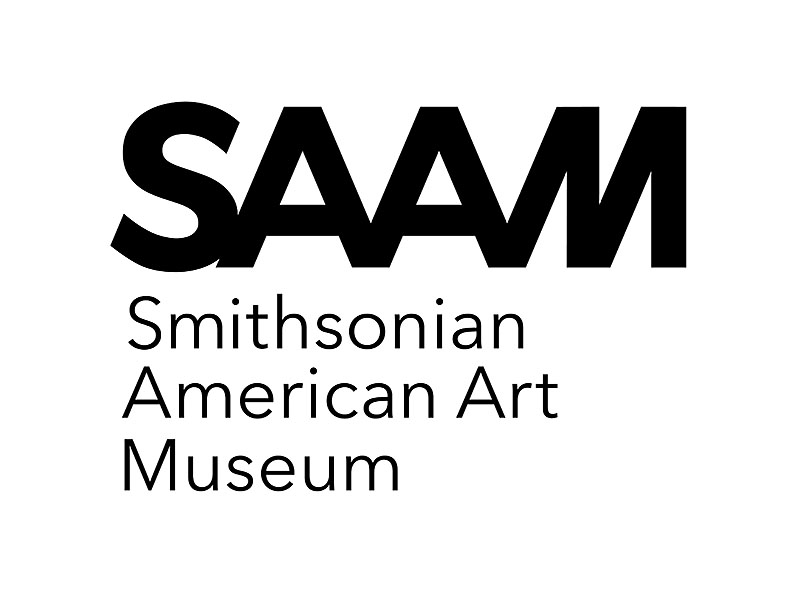 The Smithsonian American Art Museum will host 18 new fellows for the 2016–2017 academic year. The museum's program grants awards for scholars and students to pursue research at the museum, including senior, predoctoral and postdoctoral fellowships.
The 2016–2017 museum fellows are:
Michele Amedei, Terra Foundation Predoctoral Fellow in American Art, Pegasus Program of the Universities of Florence, Siena, and Pisa; "American Artists at the Florence Academy of Fine Arts, 1815–1850"
Sophie Barbisan, postgraduate conservation fellow, Institut National du Patrimoine; "Local Cleaning of Stained Artworks on Paper with Rigid Gels"
Meaghan Beadle, predoctoral fellow, University of Virginia; "This Is What a Feminist Looks Like! Photography and American Feminism, 1968–1987"
Jennifer Chuong, predoctoral fellow, Harvard University; "The Chargeable Surface: Investment, Interval and Yield in Early America"
Margaret Innes, Patricia and Phillip Frost Predoctoral Fellow, Harvard University; "Signs of Labor: American Photography after Photomontage, 1926–1951"
Annika Johnson, predoctoral fellow, University of Pittsburgh; "Agency and the Confluence of Eastern Dakota and Euro-American Visual Cultures in the Upper Midwest, 1836–1912"
Patricia Johnston, Terra Foundation Senior Fellow in American Art, College of the Holy Cross; "Art and Global Knowledge in Early America"
Margarita Karasoulas, Douglass Foundation Predoctoral Fellow in American Art, University of Delaware; "Mapping Immigrant New York: Race and Place in Ashcan Visual Culture"
R. Tess Korobkin, predoctoral fellow, Yale University; "Sculptural Bodies of the Great Depression"
Laurette McCarthy, George Gurney Senior Fellow, independent scholar; "Anarchists, Mormons, Blue Bloods and the Armory Show: Sculpting America"
Christina Michelon, CIC-Smithsonian Predoctoral Fellow, University of Minnesota; "Interior Impressions: Printed Material in the 19th-Century American Home"
Paula Murphy, Terra Foundation Senior Fellow in American Art, University College Dublin, Emerita; "American Sculpture: The Irish-American Contribution in the 19th and Early 20th Centuries"
Kayleigh Perkov, William H. Truettner Predoctoral Fellow, University of California, Irvine; "Giving Form to Feedback: Craft and Technology circa 1968–1974"
Corey Piper, Wyeth Foundation Predoctoral Fellow, University of Virginia; "Animal Pursuits: Hunting and the Visual Arts in 19th-Century America"
William Pressly, senior fellow, University of Maryland, Emeritus; "America's Paper Money: A Canvas for an Emerging Nation"
James Rosenow, predoctoral fellow, University of Chicago; "'For God's Sake Don't Call It Art': The 1930s American Laboratory and Its Film Experiments"
Emily Thames, Joe and Wanda Corn Predoctoral Fellow, Florida State University; "The Life and Art of José Campeche: Enlightenment, Reform and Identity in Late 18th-Century Puerto Rico"
Sajda van der Leeuw, Terra Foundation Predoctoral Fellow in American Art, University of Oxford; "Earth in Focus: The Origins of Land Art through the Lens of Photography and Film"
Hannah Yohalem, predoctoral fellow, Princeton University; "The Johns Device: Bodies, Words and Objects in Jasper Johns's Art, 1954–1968"
In addition, the museum is hosting two short-term research scholars, Chiara Fabi from the City Council of Milan and Fabiola Martínez Rodríguez from Saint Louis University of Madrid.
Since 1970, the museum has hosted more than 640 scholars who now occupy positions in academic and cultural institutions across the United States and in Australia, Asia, the Caribbean, Europe, the Middle East and South America. Fellowship opportunities include the Joe and Wanda Corn Fellowship for research that spans American art and American history; the Douglass Foundation Fellowship; the Patricia and Phillip Frost Fellowship; the George Gurney Fellowship; the Sara Roby Fellowship in 20th-Century American Realism; the Joshua C. Taylor Fellowship; the Terra Foundation for American Art Fellowships for the cross-cultural study of art of the United States; the William H. Truettner Fellowship; and the Wyeth Foundation Predoctoral Fellowship for the study of excellence in all aspects of American art. The museum also hosts fellows supported by the Smithsonian's general fellowship fund. For additional information, call (202) 633-8353 or email americanartfellowships@si.edu. The deadline for applications is Dec. 1, 2016.
The museum maintains six online art-research databases with more than a half-million records, including the Inventories of American Painting and Sculpture that document more than 400,000 artworks in public and private collections worldwide and extensive photographic collections documenting American art and artists. An estimated 180,000-volume library specializing in American art, history and biography is shared with the Smithsonian's National Portrait Gallery. An active publications program of books, catalogs and the critically acclaimed peer-reviewed journal for new scholarship American Art complements the museum's exhibitions and educational programs.
2016 Fellows Lectures in American Art
The museum's 2015–2016 fellows will present talks based on their recent research in a series of afternoon lectures Wednesday, May 18, through Friday, May 20, from 2 p.m. to 5 p.m. The talks will be held in the museum's McEvoy Auditorium, and the program is free and open to the public. A detailed schedule is online: http://americanart.si.edu/research/fellowslectures/.
About the Smithsonian American Art Museum
The Smithsonian American Art Museum celebrates the vision and creativity of Americans with artworks in all media spanning more than three centuries. Its National Historic Landmark building is located at Eighth and F streets N.W., above the Gallery Place/Chinatown Metrorail station. Museum hours are 11:30 a.m. to 7 p.m. daily (closed Dec. 25). Admission is free. Follow the museum on Twitter, YouTube, Tumblr, Instagram, Facebook, Flickr, Pinterest, iTunes U and ArtBabble. Museum information (recorded): (202) 633-7970. Smithsonian information: (202) 633-1000. Website: americanart.si.edu.
# # #
SI-227A-2016