Smithsonian Acquires Donation of Burpee & Co. Records
Smithsonian Gardens Adds Records to the Burpee Collection in the Archives of American Gardens
December 20, 2016
News Release
Addthis Share Tools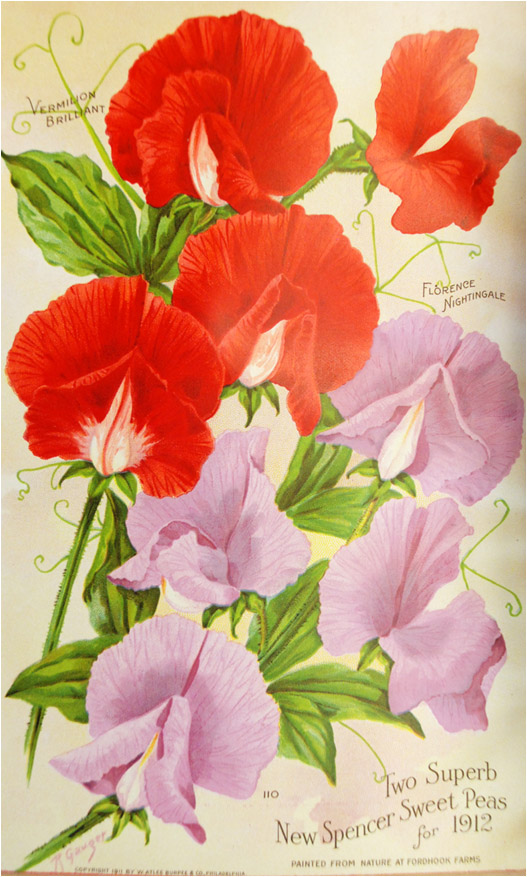 Smithsonian Gardens has added more than 150 boxes of historical records generated by or related to the W. Atlee Burpee & Co. seed company to the Archives of American Gardens. The donation from the granddaughter of the firm's founder includes materials ranging from correspondence, office ledgers, photos and advertisements, which will join the W. Atlee Burpee Company Records Collection that was donated to the Archives in the 1980s.
The newly added collection consists of thousands of records, including account books, seed-trial records, office files, seed catalogs and other items relating to Burpee & Co. and its competitors. The collection spans a century, from the 1870s to the 1970s, with the majority of items dating from 1900 to 1930. By 1915, Burpee was the largest mail-order seed company in the world.
"We're delighted to welcome these materials from Burpee & Co. into the collection," said Joyce Connolly, a museum specialist with Smithsonian Gardens. "While it will be some time before the donation can be arranged and rehoused so that the records are readily accessible for researchers, we are glad to know they have found a home at the Smithsonian."
In addition to collecting documentation on a wide range of historic and contemporary gardens across the United States, the Archives of American Gardens includes the business records of a number of nurseries and seed companies that operated in the late-19th and early-20th centuries, including Burpee & Co. (Pennsylvania), H. Weber & Sons (Maryland) and Bedman Brothers (New Jersey). The horticulture and floriculture trades during this period experienced huge expansion due in part to scientific advancements and the power of advertising. Companies aggressively marketed their wares through mail-order catalogs and displays of their products in prominent store locations. W. Atlee Burpee & Co., for example, published an extensive catalog each year that was filled with handsome illustrations and descriptions of vegetables and flowers that detailed their size, color and growth characteristics. Distinctive names such as "Defiance Pansies," "Matchless Melon" and "Success Tomato" conjured up visions of bountiful yields in the minds of both amateur gardeners and professional farmers.
Smithsonian Gardens
Smithsonian Gardens has designed and managed the Smithsonian's grounds and interior plant displays in Washington, D.C., since 1972. Smithsonian Gardens enriches the Smithsonian experience through permanent garden displays, horticultural exhibits, collections and education. The Archives of American Gardens collects, preserves and provides access to photographic images and other documentation related to the history of gardens in America.
# # #
SI-636-2016