Rosamund Felsen Gallery Donates Records to the Archives of American Art
September 10, 2015
News Release
Addthis Share Tools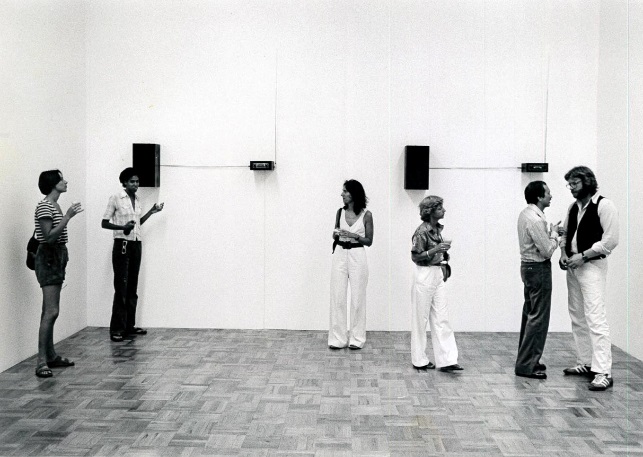 Rosamund Felsen, one of the most influential and historically important art dealers of Southern California, has donated her gallery records to the Smithsonian's Archives of American Art. The first segment of the donation includes correspondence, announcements, reproductions and ephemera relating to the art of Keith Sonnier, Maria Nordman, Chris Burden, Al Ruppersberg, Alexis Smith, Guy de Cointet, Paul McCarthy, Jeffrey Vallance and dozens of others.
Felsen opened her first gallery at 669 N. La Cienega Blvd. in 1978, a time of significant transition in the contemporary art scene in Los Angeles. At Rosamund Felsen Gallery, she built on her experience as a co-founder in 1966 of Gemini G.E.L., the prestigious publisher of artists' prints. She had also worked as registrar and print curator at the Pasadena Art Museum, respected for its incisive, daring exhibitions of contemporary art in the 1960s. These experiences along with her close friendship with Robert Rauschenberg led her to support the work of post-conceptual young artists emerging in the 1980s in Los Angeles. She was the first commercial gallery to feature the work of Mike Kelley, Lari Pittman, Jim Shaw and Jason Rhoades, all of whom went on to gain substantial international recognition.
Among the highlights of this donation are original unsigned drawings or plans by performance artists de Cointet, Smith and McCarthy, handwritten lists of guests invited to openings, sales records, exhibition posters and documentation of curator Ralph Rugoff's insightful 1992 Clinic and Recovery Center exhibition. 
"This very significant acquisition of records of the Rosamund Felsen Gallery is an important marker of the Archives' continuing commitment to documenting the story of the art world all across the country," said Kate Haw, director of the Archives of American Art. "Felsen's influence—so strong in California and extending far beyond the West Coast—is an important piece of that story, and we are most grateful that she has made this generous gift."
"These documents are invaluable for anyone wanting to understand the history of contemporary art as it developed in Southern California," said Hunter Drohojowska-Philp, the West Coast Collector for the Archives of American Art.
Founded in 1954, the Archives of American Art fosters advanced research through the accumulation and dissemination of primary sources, unequaled in historical depth and breadth, that document more than 200 years of the nation's artists and art communities. The Archives provides access to these materials through its exhibitions and publications, including the Archives of American Art Journal, the longest-running scholarly journal in the field of American art. An international leader in the digitizing of archival collections, the Archives also makes more than 2 million digital images freely available online. The oral history collection includes more than 2,200 audio interviews, the largest accumulation of in-depth, first-person accounts of the American art world. For more information, visit the Archives' website at www.aaa.si.edu.
                                          # # #       
SI-398-2015