Rick Steves Discusses Thoughtful Travel at Smithsonian Associates Event
March 6, 2017
News Release
Addthis Share Tools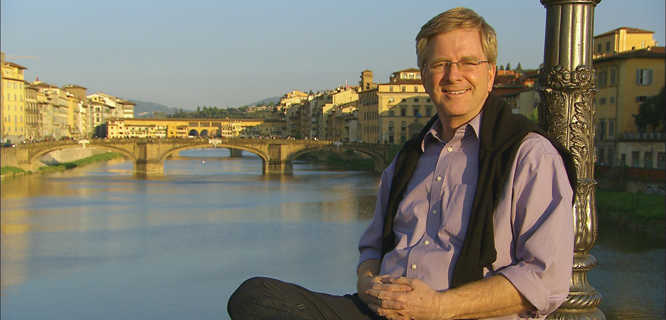 Smithsonian Associates presents an evening with Rick Steves Monday, March 27, at 6:45 p.m. in Baird Auditorium at the Smithsonian's National Museum of Natural History. In an illustrated program, Steves explains how to travel with a goal of good stewardship and a responsibility to be an ambassador to, and for, the entire planet. Drawing from lessons he learned while exploring Europe, Central America, Asia and the Middle East, Steves outlines how by traveling thoughtfully people can make their trip an investment in a better world and take home the greatest souvenir: a broader perspective.
Steves—acclaimed for his bestselling guidebooks and public television series—believes there is more to travel than good-value hotels, great art and tasty cuisine. The greatest value of travel, he finds, is that it widens people's horizons beyond their own hometown. When people implement that expanded world view, he says, a vacation of cultural immersion can pay off. According to Steves, Americans who travel thoughtfully can have the time of their lives and come home smarter, with a better understanding of the interconnectedness of today's world.
Ticket prices for the Smithsonian Associates' presentation are $45 for general admission and $35 for Associate members. For tickets and information, the public may call (202) 633-3030 or visit www.smithsonianassociates.org.
Smithsonian Associates—the largest museum-based education program in the world—produces vibrant educational and cultural programming inspired by the Smithsonian's research, collections and exhibitions. Each year more than 750 individual programs are presented to spark creativity and excite learning in people of all ages in the Washington, D.C., area and across the country. Smithsonian Associates brings the Smithsonian to life through seminars, performances, lectures, studio arts classes and local and regional study tours, as well as many engaging programs for children, including performances and summer day camps.
# # #
SI-130-2017