Portraiture Now: Staging the Self Closes at the National Portrait Gallery April 12
March 18, 2015
News Release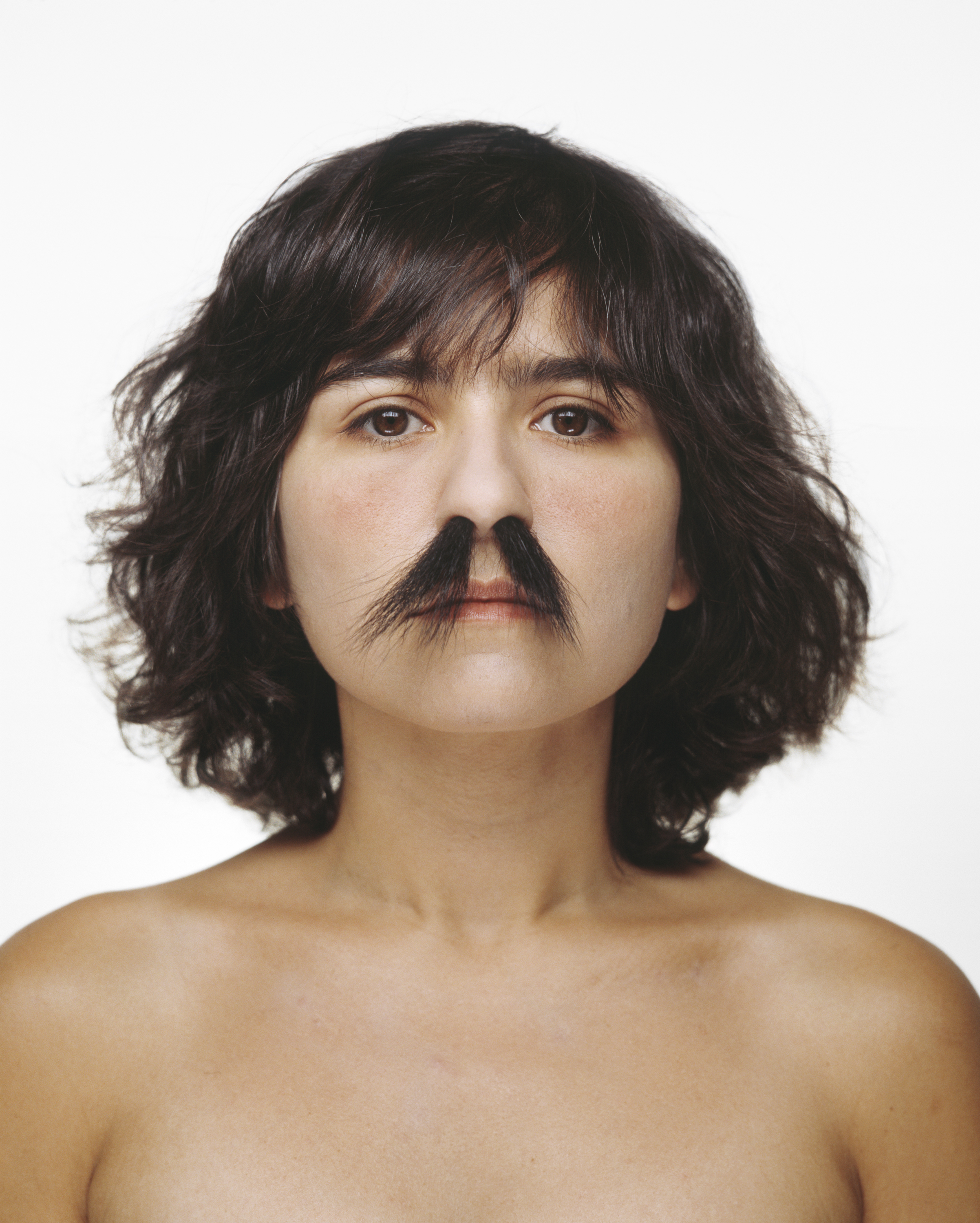 "Portraiture Now: Staging the Self" will close at the Smithsonian's National Portrait Gallery April 12. The exhibition, which opened last summer, includes 59 photographs, paintings and mixed-media portraits and features the work of six contemporary Latino artists who explore through portraiture how identities are constructed and negotiated.
The exhibition will tour following its closing at the Portrait Gallery. It will be on view at the Americas Society inNew York City from June 10 to Oct. 18, 2015, then at the National Hispanic Cultural Center in Albuquerque N.M., from Nov. 13 to March 27, 2016.
"In 2004, our museum collaborated with El Museo del Barrio in New York, and the San Antonio Museum of Art with the exhibition 'Retratos: 2000 Years of Latin American Portraits,'" said  Taína Caragol, curator of Latino art and history of the National Portrait Gallery. However, 'Portraiture Now: Staging the Self' initiated a new era of consistent work in this direction to recognize the historical presence and contributions of Latinos to U.S. history and art."
"Portraiture Now: Staging the Self" features the artwork of David Antonio Cruz, Carlee Fernandez, María Martínez-Cañas, Rachelle Mozman, Karen Miranda Rivadeneira and Michael Vasquez. In the exhibition artists represent narratives remembered or imagined from their own family histories, or superimpose portraits of their loved onto themselves, looking for what is shared or unique in individuality.
"One of the rewarding aspects of this show has been to exhibit the work of artists who are emerging or in the early stages of becoming established," Caragol said. "Some museums see this as work that carries risks; we embrace it."    
"Portraiture Now: Staging the Self" is presented by the National Portrait Gallery and is made possible through the federal support of the Latino Initiatives Pool, administered by the Smithsonian Latino Center; Univision Communications Inc.; the Stoneridge Fund of Amy and Marc Meadows; and the Rebecca Houser Westcott Fund for "Portraiture Now."
National Portrait Gallery
The Smithsonian's National Portrait Gallery tells the history of America through the individuals who have shaped its culture. Through the visual arts, performing arts and new media, the Portrait Gallery portrays poets and presidents, visionaries and villains, actors and activists whose lives tell the American story.
The National Portrait Gallery is part of the Donald W. Reynolds Center for American Art and Portraiture at Eighth and F streets N.W., Washington, D.C. Smithsonian Information: (202) 633-1000. Website: npg.si.edu. Follow the museum on social media at @NPG, Facebook, YouTube, Instagram, and Tumblr.
# # #
SI-95-2015