Performance of Orchestral Music and Spoken Word To Celebrate the Legacy of Martin Luther King Jr.
National Museum of African American History and Culture Presents "MLK 50: A Requiem for A King" in Performance by Darin Atwater and Soulful Symphony April Programs Include Book Talks
April 4, 2018
News Release
Addthis Share Tools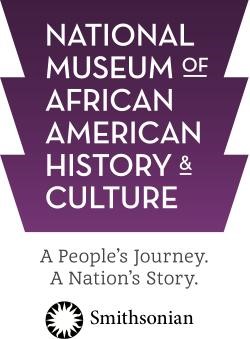 The Smithsonian's National Museum of African American History and Culture presents a free performance of newly composed orchestral and choral music and spoken word to honor the life and legacy of Martin Luther King Jr.
"MLK 50: A Requiem for a King" was written by Darin Atwater and will be performed by the Baltimore-based Soulful Symphony with Atwater conducting. The concert is presented by the museum's Center for the Study of African American Religious Life. Center director Brad R. Braxton is using the concert performance to show how music and faith helped fuel and support the protest activities of the 1960s.
"Music played an indispensable role in the civil rights movement," Braxton said. "Songs of praise and protest galvanized communities and instilled activists with the courage and the determination they needed to create change. As one of the movement's pivotal leaders, Dr. King used carefully selected words and music to inspire action. Even today, he is remembered not only for what he said, but also for how he said it. Music is a most fitting medium for commemorating his work and his legacy."
Founded by Atwater in 2000, Soulful Symphony is an 85-member orchestra composed mostly of African American and Latino musicians. Atwater's music combines strands of gospel, jazz, R&B and hip-hop, bringing a fresh sound to traditional symphonic music. Soulful Symphony has given sold-out performances across the country. The symphony and Atwater have won critical acclaim for a variety of newly written music ranging from "Audacity of Hope," inspired by President Barack Obama's book by the same name, and "Say Amen Somebody," which celebrated the 1980s Golden Era of African American church choirs. The performance of "MLK 50: A Requiem for a King" will be Friday, April 6, at 7 p.m. in the National Museum of African American History and Culture's Oprah Winfrey Theater. (This event is sold out.)
Book Talk
The Price for Their Pound of Flesh: The Value of the Enslaved from Womb to Grave in the Building of a Nation by Daina Ramey Berry 
In life and in death, enslaved Africans in America were commodities with their monetary value based on their age, gender, health and the demands of the market. The Price for Their Pound of Flesh is described by its publisher, Beacon Press, as the first book to explore the economic value of enslaved people through every phase of their lives from preconception, infancy, childhood and adolescence to adulthood, the senior years and death.  
Historian Daina Ramey Berry shows the lengths to which enslavers would go to maximize profits and protect their investments. Shedding light on the cadaver trade and the illicit sales of dead bodies to medical schools, she explains the concept of "ghost values" or the prices placed on the dead bodies of the enslaved. The book is based on 10 years of research drawn from numerous sources including slave-trading records, insurance policies and cemetery records. Teachers (K–12) who attend the event will receive a free copy of the book. The free event will be held Thursday, April 5, at 6:30 p.m. in Room 3037 of the Smithsonian's S. Dillon Ripley Center at 1100 Jefferson Dr. S.W. Registration is required: etix.com.
Book Talk
Hang Time: My Life in Basketball by Elgin Baylor
In this highly praised memoir, Los Angeles Lakers legend Elgin Baylor digs deep into his lifelong relationship with basketball beginning as a child in post-war Washington, D.C., when the court served as a refuge from racism. Baylor made headlines for refusing to play a game in Charleston, West Virginia, after a hotel denied him and his black teammate's rooms because of their race. He was also among the 1964 All-Star Game players who threatened to boycott the game unless all NBA players received better treatment including a pension plan and a full-time doctor for every team. The event will be Wednesday, April 11, at 7 p.m. in the Oprah Winfrey Theater. Books will be available for sale and signing. For more information, visit nmaahc.si.edu. Free tickets are available at etix.com.
Panel Discussion
A Seat at the Table with Economic Equality Activists
Economist and author Julianne Malveaux leads a discussion of strategies for advancing economic justice for Americans of color. Joining Malveaux is attorney Sheryll Cashin, author of Poverty and Race in America and activist Maggie Anderson, author of Our Black Year: One Family's Quest to Buy Black in America's Racially Divided Economy. The event is held in conjunction with the museum's exhibition "City of Hope: Resurrection City & the 1968 Poor People's Campaign," currently on display in the museum's gallery at the Smithsonian's National Museum of American History. Following the panel, audience members can gather in small groups to continue the discussion over a family-style meal. The event will be Friday, April 13, at 6:45 p.m. in Heritage Hall at the National Museum of African American History and Culture. (This event is sold out.)
About the National Museum of African American History and Culture         
The National Museum of African American History and Culture opened Sept. 24, 2016, on the National Mall in Washington, D.C. Occupying a prominent location next to the Washington Monument, the nearly 400,000-square-foot museum is the nation's largest and most comprehensive cultural destination devoted exclusively to exploring, documenting and showcasing the African American story and its impact on American and world history. For more information about the museum, visit nmaahc.si.edu, follow @NMAAHC on Twitter, Facebook, Instagram and Snapchat—or call Smithsonian information at (202) 633-1000.
# # #
SI-241-2018