New Smithsonian Podcast Shares the Voices of Rural America
First Season of "Smithsonian's Stories from Main Street" Dives Into the Impact of Water
September 4, 2020
News Release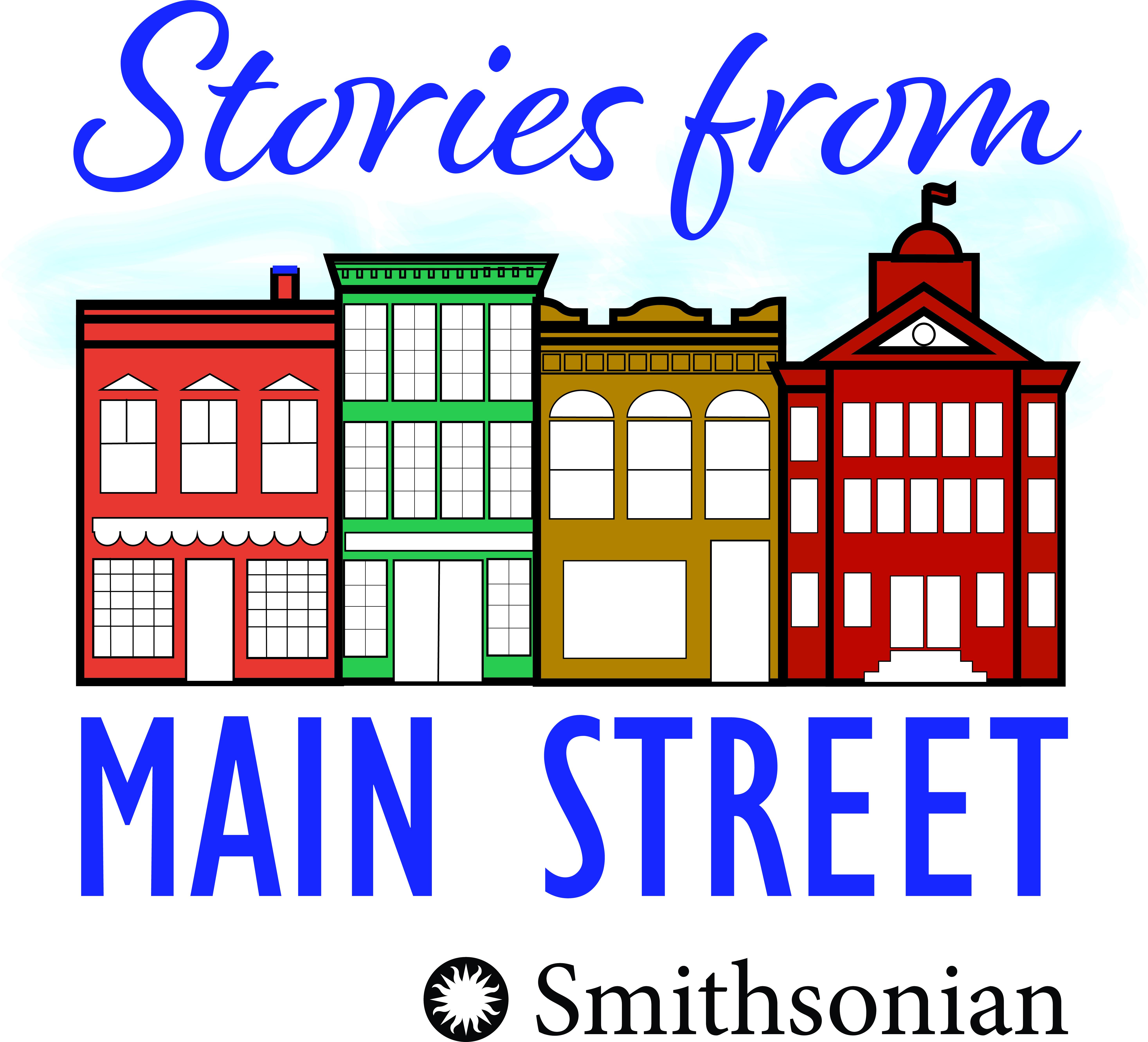 The Smithsonian's Museum on Main Street (MoMS) program has launched its first podcast, "Smithsonian's Stories from Main Street," today, Sept. 4. The podcast shares the authentic voices and stories of people from small towns and rural communities across the United States that have been collected since 2011 as part of the Stories from Main Street project. The podcast shines a light on the multifaceted and diverse nature of America through the lens of the communities' connections to the content of MoMS traveling exhibitions.
The first season takes inspiration from the many people who have shared stories during the national tours of the MoMS exhibition "Water/Ways." The episodes dive into an essential biological and natural resource of life—water. The stories reflect water's impact on work and play, in agriculture and landscape, and in personal experience and memory. Available now, the first episode, "Take Me to the Water," explores human relationships with water from the sprinklers and stock ponds of Nebraska and the Pacific waters teeming with life around Maui, to the spiritual connections of the Ojibwe to the Great Lakes.
The "Smithsonian's Stories from Main Street" podcast is hosted by Hannah Hethmon, podcast producer and host of her own podcast "Museums in Strange Places." In collaboration with Hethmon, the MoMS team curated each episode from their growing story collection. Each of the six episodes in the first season features an array of stories from diverse voices that provide a unique look at Americans' connections to water. New episodes will debut every two weeks.
Listeners can subscribe through Apple Podcast and other podcast platforms or listen online. The full first season episode schedule is:
Sept. 4: "Take Me to the Water," exploring the many ways water connects and defines people

Sept. 18: "Work and the Water," navigating stories that highlight the wide range of livelihoods that exist for the water and because of it

Oct. 2: "How We Grow," digging into the ways water contributes to almost everything needed for growth and survival  

Oct. 16: "An Invitation to Play," sharing stories about fun and recreation at the water's edge 

Oct. 30: "Over and Under," providing stories from people talking about their experiences swimming and diving beneath the waves 

Nov. 13: "Worth Saving," presenting stories from people about working to sustain water quality and availability in their communities 
The Stories from Main Street project encourages people to embrace their history and uncover community stories. To date, thousands of Americans have participated in the program, and those stories, often unedited, are on social media, in MoMS' traveling exhibitions and now in a podcast. Since 2012, MoMS has engaged students in a dozen states through the Stories: YES initiative. Approximately 600 youth from small communities have researched topics important to their towns' histories, conducted interviews, collected photos and footage, and assembled their work into a final digital project.
Museum on Main Street is a unique collaboration between the Smithsonian Institution Traveling Exhibition Service (SITES), state partners and humanities councils across the nation, and local host institutions. SITES has been sharing the wealth of Smithsonian collections and research programs with millions of people outside Washington, D.C., for more than 65 years. SITES connects Americans to their shared cultural heritage through a wide range of exhibitions about art, science and history, which are shown wherever people live, work and play. To learn more, visit museumonmainstreet.org. 
# # #
SI-252-2020