New Portraits Displayed at the National Portrait Gallery
29 Objects in "Recent Acquisitions"
October 26, 2015
News Release
Addthis Share Tools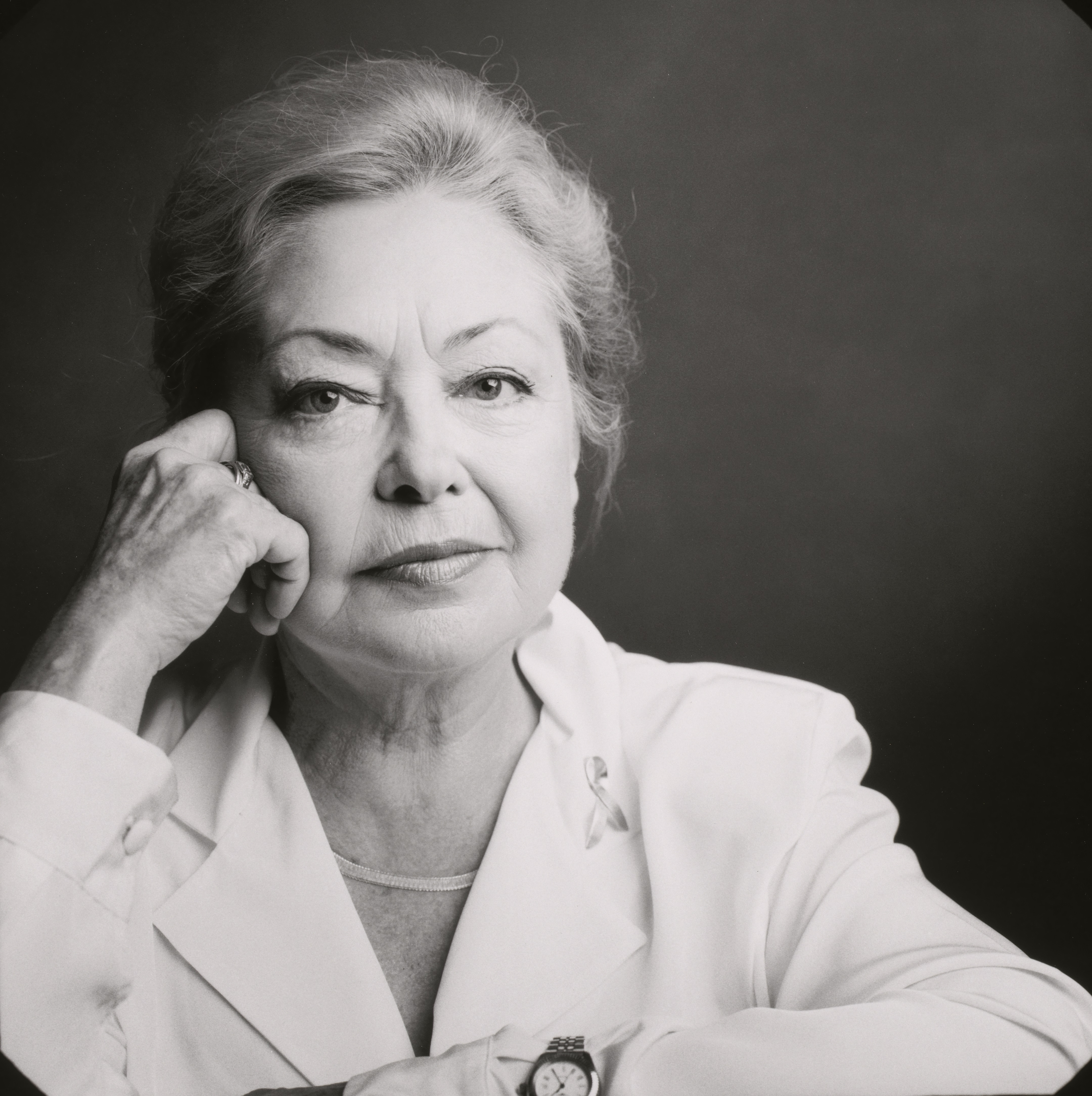 History, science, music, literature, art, social struggle, culture and sports converge in the new installation of "Recent Acquisitions" at the Smithsonian's National Portrait Gallery. The annual exhibition will be on view from Nov. 6 through Oct. 30, 2016.
From Frederick Douglass, Bob Hope, Charlayne Hunter-Gault and Aretha Franklin to Rita Moreno, Matilde Krim, Hank Aaron, Willie Nelson and Rubén Blades, this exhibition features 29 objects that tell the story and identity of America through the art of portraiture and showcase some of the newest additions to the museum's collection.
These portraits reflect the connection between American history, biography and art through a wide variety of mediums: paintings, sculpture, prints, drawings, photographs and time-based media.
These acquisitions join more than 24,000 others in the Portrait Gallery's collection to represent thousands of people who have made a significant impact on the history and culture of America.
The curators of this exhibition are Brandon Fortune, chief curator; Ann Shumard, senior curator of photographs; Taína Caragol, curator for Latino art and history; and Asma Naeem, assistant curator of prints and drawings.
National Portrait Gallery
The Smithsonian's National Portrait Gallery tells the multifaceted story of America through the individuals who have shaped its culture. Through the visual arts, performing arts and new media, the Portrait Gallery portrays poets and presidents, visionaries and villains, actors and activists whose lives tell the American story.
The National Portrait Gallery is part of the Donald W. Reynolds Center for American
Art and Portraiture at Eighth and F streets N.W., Washington, D.C. Smithsonian Information: (202) 633-1000. Website: npg.si.edu. Connect with the museum at @NPG, Facebook, YouTube, Instagram and Tumblr.
List of the objects:
Henry Louis "Hank" Aaron by Ross Rossin, oil on canvas, 2010
Peggy Bacon self-portrait, pastel on paper, 1932
"Blind Tom" Wiggins by Sarony, Major & Knapp, engraved music sheet with lithograph cover, 1860
Rubén Blades by Máximo Colón, gelatin silver print, 1984
William "Kyle" Carpenter by Mike McGregor, diptych, inkjet prints, 2013 (printed 2015)
Neil deGrasse Tyson by David M. Gamble, inkjet print, 2010
Jack Delano by Antonio Martorell, charcoal on paper, 1992
Frederick Douglass by E. W. Bouvé Lithography Co., lithograph 1845
Christian Abraham Fleetwood by Merrill & VanWagner, albumen silver print, c.1890
Aretha Franklin by Milton Glaser, color photolithographic poster, c. 1968
Bob Hope by Norman Rockwell, oil on canvas, 1954
Charlayne Hunter-Gault by Joseph Schwarz, oil on canvas, 1961
Thomas Keller by Annie Leibovitz, archival pigment print, 2014 (printed 2015)
Mathilde Krim by Annie Leibovitz, archival pigment print, 1998 (printed 2015)
Nicholasa Mohr by Antonio Martorell, acrylic on paper, 1994
Rita Moreno by ADÁL, gelatin silver print, 1984
Willie Nelson by Clete Shields, bronze, 2011
Edward James Olmos by George Rodriguez, gelatin silver print, 1980
Seiji Ozawa by Jerome De Perlinghi, selenium-toned gelatin silver print, 2001
Eddie Palmieri by Máximo Colón, gelatin silver print, 1990
Walter Payton by Merv Corning, watercolor and graphite on paper, 1981
Marilynne Robinson by Alec Soth, inkjet print, 2014
John Santos by Frank Espada, gelatin silver print, 1987
Patti Smith self-portrait, graphite and colored pencil on paper, 1974
Justin Timberlake by Peggy Sirota, inkjet print, 2009
Untitled (Ella on silk) by Carrie Mae Weems, fabric dye on silk charmeuse, 2014
Commemoration of Washington (The Apotheosis of Washington) by John James Barralet, engraving, 1816
Osage Indians: Mohongo, Washingsabba (or Black Bird), and Big Soldier by Louis Leopold Boilly, hand-colored lithograph, 1827
Oh Yoko! by Keiichi Tanaami, animated film/video, 1973
# # #
SI-482-2015