New Changes at National Air and Space Museum During Renovation
Museum Remains Open During Construction
June 27, 2019
News Release
Addthis Share Tools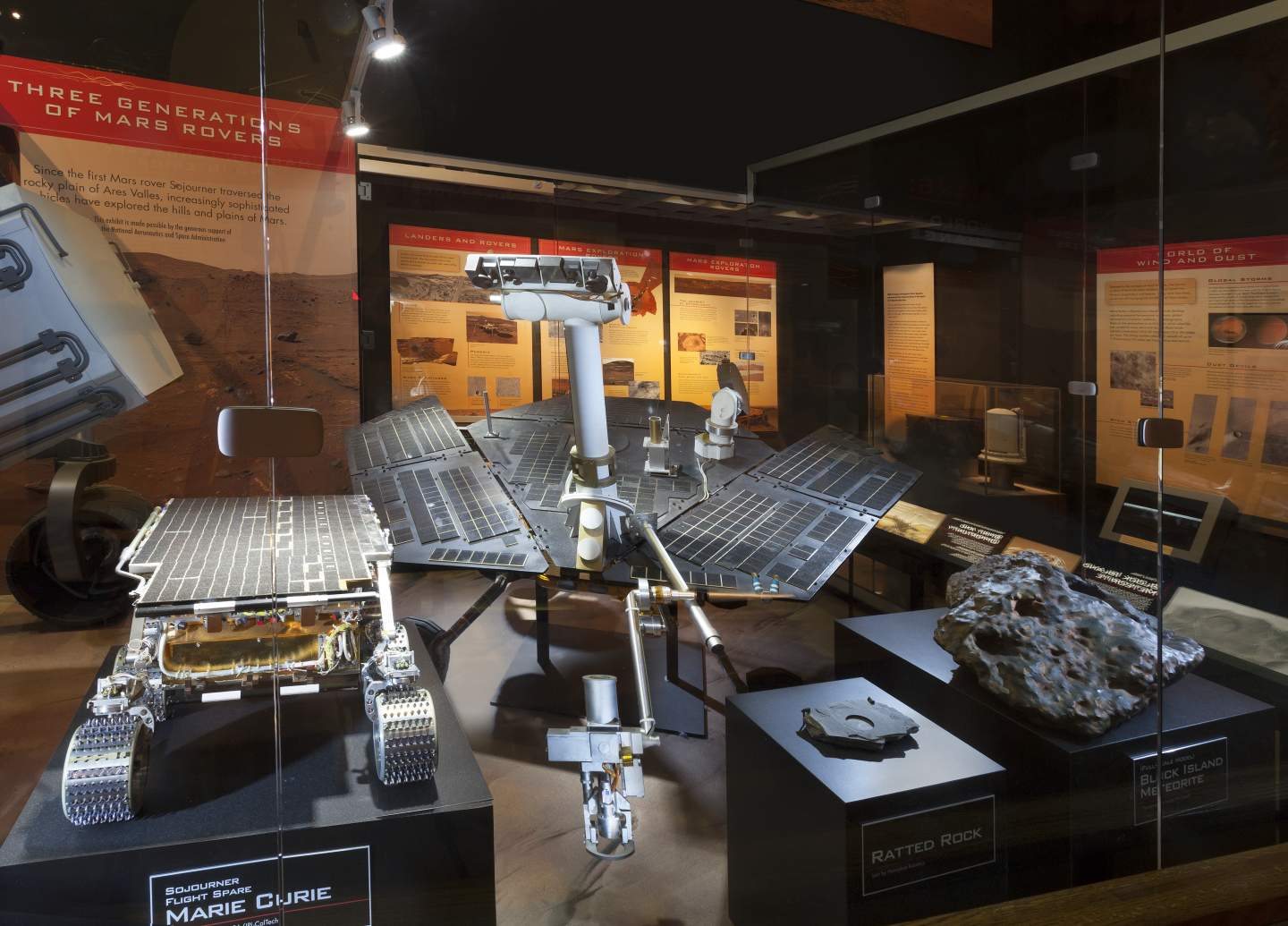 The Smithsonian's National Air and Space Museum continues its major renovation of the building on the National Mall with the next phase of gallery closures July 8. The two additional exhibitions to close will be "Early Flight" and "Exploring the Planets." The east wing of the museum, the Planetarium and IMAX theater will remain open. Many of the museum's icons, including the "Spirit of St. Louis," the 1903 Wright Flyer, Bell X-1, Skylab and the Apollo Lunar Module, will remain on display. The first set of new galleries is scheduled to reopen in 2022.
The renovation will refresh some exhibitions but retain their current themes; others will be completely replaced. To safeguard artifacts during construction, most will be moved to a new state-of-the-art collections storage facility at the museum's Steven F. Udvar-Hazy Center in Chantilly, Virginia. In order to move large artifacts out of the building, cranes will continue to be placed outside of the museum on Independence Avenue on weekends that will temporarily block lanes of traffic.
The museum will continue to remain open during construction and large crowds are expected for the celebration of the 50th anniversary of Apollo 11, July 16–20. Visitors will see additional changes in the museum later this summer as work continues.
To learn more and to keep apprised about the project, visit airandspace.si.edu/reimagine.
The National Air and Space Museum in Washington, D.C., is located at Sixth Street and Independence Avenue S.W. The Steven F. Udvar-Hazy Center is located in Chantilly, Virginia, near Washington Dulles International Airport. Both facilities are open daily from 10 a.m. until 5:30 p.m. (closed Dec. 25). Admission is free, but there is a $15 fee for parking at the Udvar-Hazy Center.
# # #
SI-276-2019