National Postal Museum To Host Maynard Sundman Lecture
Cheryl Ganz To Speak on "U.S. Zeppelin Postage Stamps"
August 24, 2023
News Release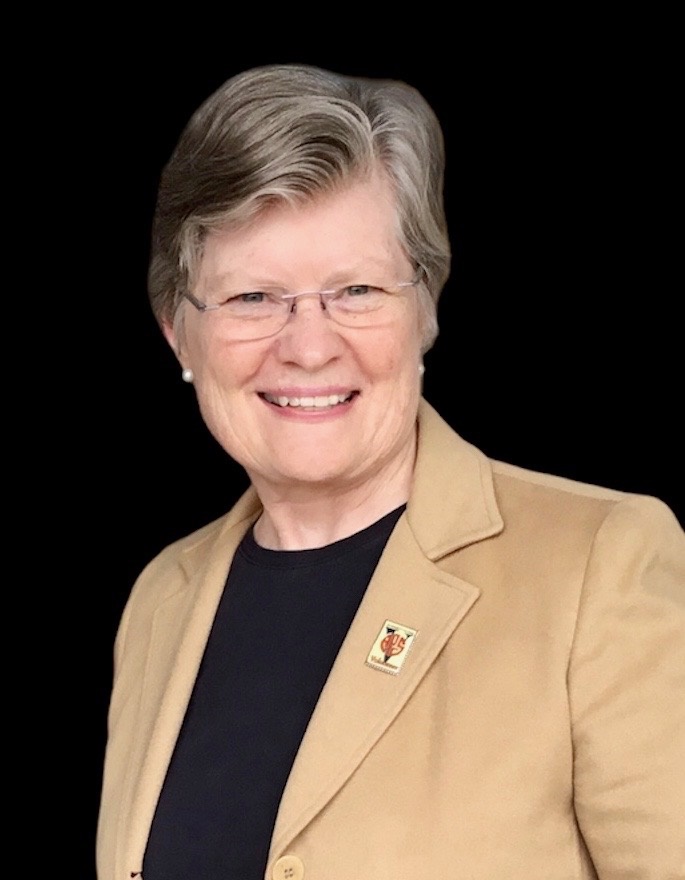 The Smithsonian's National Postal Museum will host the 20th Maynard Sundman Lecture Thursday, Nov. 2, at 4 p.m. ET at the museum and also online on Zoom. Admission is free, but reservations are required.
Everyone wants to own a set of zeppelin stamps from the 1930s. But why did the Post Office Department issue four zeppelin stamps to subsidize a German aircraft's operations during the Great Depression? Why were the values of these stamps so high and who received all that money? How did the rates and routes change from 1930 to 1933? Why were zeppelins important to transoceanic mail service?
The lecture audience can learn the stories about these zeppelin stamps that are so iconic to philatelists today. Cheryl Ganz will trace production of the issues at the Bureau of Engraving and Printing from source materials to die proofs to certified plate proofs with marginal markings. The first days of issue examples will cover the various city postmarks and private cachets. Finally, she will illustrate when and where Graf Zeppelin flew mail with U.S. franking and the many ways that passengers, crew and collectors sought to create varieties.
Ganz is a social/cultural historian and lifelong stamp collector. These two interests have directed her research in both local postal history and zeppelin posts.
Ganz is a Smithsonian curator emerita following her retirement as the chief curator of philately at the National Postal Museum and as lead curator of the William H. Gross Stamp Gallery, the world's largest postage stamp gallery. She currently serves as president of the American Philatelic Society, as the USA North Central representative of the Royal Philatelic Society London and as a member on the U.S. Postal Service's Citizen's Stamp Advisory Committee—the committee that selects subjects and reviews designs for U.S. postage stamps.
About Cheryl Ganz
Ganz's exhibits, publications and talks focus on her specialty of zeppelin posts and memorabilia worldwide, especially from U.S. airships, the 1933 Graf Zeppelin Chicago flight and Hindenburg. She founded and administers the Facebook group of Zeppelin & Airship Collectors and edited and co-edited "The Zeppelin Collector" for 37 years. In addition to zeppelin material, she collects Wisconsin postal history, Germany, Switzerland and China.
Her philatelic recognitions include the Roll of Distinguished Philatelists, APS Luff Award for Exceptional Contributions to Philately, Smithsonian Philatelic Achievement Award, Writers Unit Hall of Fame, Alfred F. Lichtenstein Memorial Award for Distinguished Service to Philately, Mortimer L. Neinken Medal, Carlrichard Brühl Medal, Carl Lindenberg Medal, Wisconsin Philatelic Hall of Fame, AAMS Aerophilatelic Research Award, RPSL Lee Medal, Nicolas Carter National Service Award, USPCS Distinguished Philatelist Award, Elizabeth C. Pope Lifetime Achievement Award, FISA Gold Medal, Canadian Aerophilatelic Society Award, Chris Hunt Award, Newberry Award and the Single Frame Champion of Champions.
Ganz earned a doctorate in U.S. history from the University of Illinois at Chicago. Her publications include The 1933 Chicago World's Fair: A Century of Progress, Delivering Hope: FDR & Stamps of the Great Depression, Fire & Ice: Hindenburg and Titanic, Favorite Finds, Pacific Exchange: China & U.S. Mail, Every Stamp Tells a Story: The National Philatelic Collection, Zeppelin Hindenburg: An Illustrated History of LZ-129 and U.S. Zeppelin and Airship Mail Flights plus more than a hundred articles.
The National Postal Museum's Maynard Sundman Lecture Series was established in 2002 through a donation by Sundman's sons, David and Donald. The Sundman lectures feature talks by authors and expert philatelists on stamps and stamp collecting.
The public can visit the museum's website for additional information and registration instructions.
About the Smithsonian's National Postal Museum
The National Postal Museum is devoted to presenting the colorful and engaging history of the nation's mail service and showcasing one of the largest and most comprehensive collections of stamps and philatelic material in the world. It is located at 2 Massachusetts Ave. N.E., Washington, D.C., across from Union Station. The museum is open daily from 10 a.m. to 5:30 p.m. (closed Dec. 25). For more information about the Smithsonian, call (202) 633-1000 or visit the museum website.
# # #
SI-258-2023