National Portrait Gallery's People's Choice Awards for the "Outwin Boochever Portrait Competition 2013"
People Can Vote for Their Favorites Using a Free Mobile App
May 30, 2013
News Release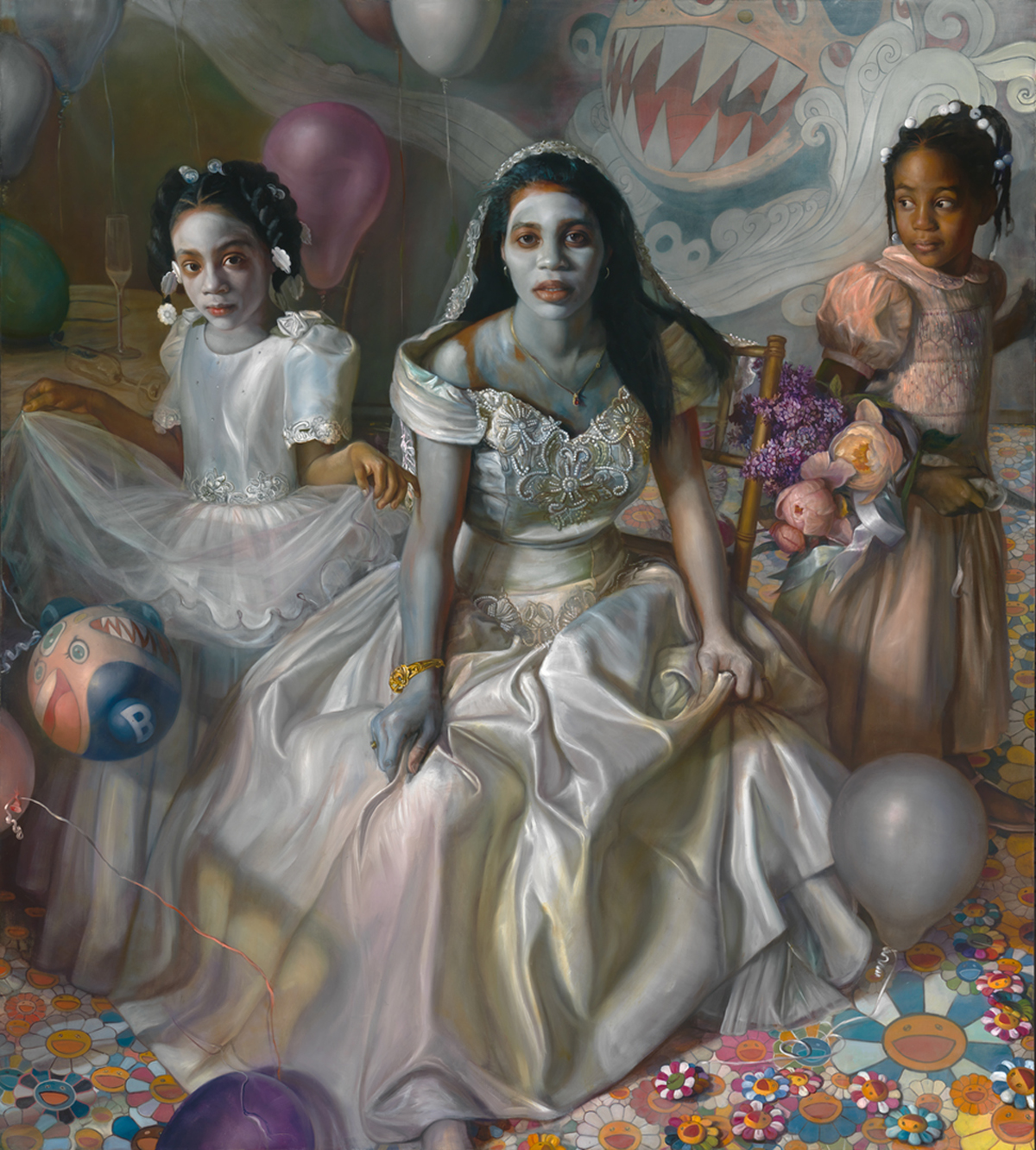 Several weeks ago the Smithsonian's National Portrait Gallery announced that Bo Gehring of Beacon, N.Y., received first prize in the "Outwin Boochever Portrait Competition 2013" for a video titled "Jessica Wickham." Now through Sept. 21, people all over the country and around the world can be a juror too by voting for their own favorites through a free mobile app (iOS and Android).
The People's Choice Award will be announced Sept. 22. Voting can only take place through the mobile app, available on iTunes and Google Play. The app also offers tours of the exhibition, interviews with artists and jurors and inside information about the finalists.
These 48 artists' works included in the exhibition are finalists in the nation's most prestigious portrait competition. Of more than 3,000 entries submitted from across the country, just these 48 were chosen for the show; seven of these were selected for the short list. Submissions included digital animation and video, large-scale drawings, prints, photographs and textiles, as well as painted and sculpted portraits.
Now people can agree or disagree with the jurors for the competition: critic Peter Frank, artist Hung Liu, art historian Richard Powell, photographer Alec Soth and, from the National Portrait Gallery, chief curator Brandon Brame Fortune, assistant curator of painting and sculpture Dorothy Moss, and senior curator of prints and drawings Wendy Wick Reaves.
The Outwin Boochever Portrait Competition is a triennial event that invites figurative artists to submit entries in all media to be considered for prizes and display at the National Portrait Gallery. The endowment from the late Virginia Outwin Boochever enables the museum to conduct a national portrait competition and exhibition that encourages artists to explore the art of portraiture.
National Portrait Gallery
The Smithsonian's National Portrait Gallery tells the history of America through the individuals who have shaped its culture. Through the visual arts, performing arts and new media, the Portrait Gallery portrays poets and presidents, visionaries and villains, actors and activists whose lives tell the American story.
The National Portrait Gallery is part of the Donald W. Reynolds Center for American Art and Portraiture at Eighth and F streets N.W., Washington, D.C. Smithsonian Information: (202) 633-1000. Website: npg.si.edu.
# # #
SI-212-2013
National Portrait Gallery
Outwin Boochever Portrait Competition Finalists and Shortlisted Artists 2013
*Denotes artists who were selected for the short list.
Leslie Adams, Toledo, Ohio

Veronika Adaskova, Brooklyn, N.Y.

Keliy Anderson-Staley, Russellville, Ark.

Sequoyah Aono, New York*

Bo Bartlett, Vashon, Wash.

Aaron Morgan Brown, Selinsgrove, Pa.

Laura Chasman, Roslindale, Mass.

Sean Cheetham, Los Angeles

Lia Cook, Berkeley, Calif.

Paul D'Amato, Riverside, Ill.*

Lynn Davison, Naples, Fla.

Ray DiCapua, Storrs, Conn.

Willard Dixon, San Rafael, Calif.

Tim Doud, Washington, D.C.

Martha Mayer Erlebacher, Elkins Park, Pa.*

Heidi Fancher, Washington, D.C.*

Carole Feuerman, New York

Lucy Fradkin, Staten Island, N.Y.

Rieko Fujinami, Beacon, N.Y.

Bo Gehring, Beacon, N.Y.*

Vincent Giarrano, Washington Depot, Conn.

Philip Grausman, Washington, Conn.

Jason Hanasik, San Francisco

Gwen Hardie, New York

Anne Harris, Riverside, Ill.

Erik Hougen, Brooklyn, N.Y.

Edgar Jerins, New York

David Kassan, Brooklyn, N.Y.

Saeri Kiritani, Forest Hills, N.Y.

Bridget Lanigan, Coram, N.Y.

Megan Ledbetter, Jamaica Plain, Mass.

Jennifer Levonian, Philadelphia*

Beverly McIver, Durham, N.C.*

Tina Mion, Winslow, Ariz.

Katie O'Hagan, Beacon, N.Y.

Louie Palu, Washington, D.C.

Bly Pope, New Richmond, Wis.

Catherine Prescott, Mechanicsburg, Pa.

Caitlin Teal Price, Washington, D.C.

Carolyn Schlam, Taos, N.M.

Neil Shigley, San Diego

Burton Philip Silverman, New York

Michael A. Smith, Ottsville, Pa.

Ginny Stanford, Sebastopol, Calif.

Tema Stauffer, Brooklyn, N.Y.

Tun Ping Wang, Long Island City, N.Y.

Jill Wissmiller, Memphis, Tenn.

Kumi Yamashita, New York