National Portrait Gallery Presents the Symposium "Addressing (and Redressing) the Silence: New Scholarship in Sexuality and American Art"
January 12, 2011
News Release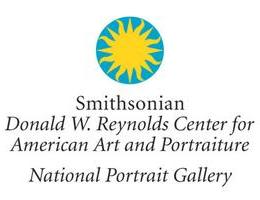 The Smithsonian's National Portrait Gallery presents a symposium in conjunction with the exhibition "Hide/Seek: Difference and Desire in American Portraiture." "Addressing (and Redressing) the Silence: New Scholarship in Sexuality and American Art" gathers American art historians who will propose and promote new paradigms for understanding the fraught relationship between sexuality and portraiture. In 11 papers spanning 100 years of American history, themes of racial, sexual and gendered difference will be reassessed to yield new interpretations of the history of modern American art.
Participants must register to attend the symposium, which will take place at the National Portrait Gallery Jan. 29 in the Nan Tucker McEvoy Auditorium. Registration is online only at http://hideseeksymposium.eventbrite.com.
Schedule
9:00–9:15        Introduction
9:15–10:45      Archives and Discovery
9:15–9:50        Jonathan Weinberg, Lost and Found: Searching for the Lesbian and Gay Presence in the Archives of American Art   
9:50–10:25      Joe Lucchesi, The Body's Shadow: On Archives, Photographs, and Queer Desire
10:25–10:45    Discussion
10:45–11:00    Break
11:00–1:15      Racing Desires
11:00–11:35    Tavia Nyong'o, The Confidence Man as Painted Lady: Dandyism and Transgendered Self-Fashioning in Antebellum New York
11:35–12:10    Tirza Latimer, Modernism's Other Others: Faith Ringgold's Dinner at Gertrude Stein's
12:10–12:45    Diana Linden, "I Am a Man!": Race and Gender in William Christopher's Paintings in Honor of Dr. Martin Luther King Jr.
12:45–1:15      Discussion
1:15–2:15        Lunch and opportunity to view the exhibition, "Hide/Seek: Difference and Desire in American Portraiture."
2:30–4:45        Desire at Mid-century
2:30–3:05        James Boaden, Jess' Imaginary Portraits
3:05–3:40        Jonathan D. Katz, The Sexuality of Abstraction: Agnes Martin
3:40–4:15        Dominic Johnson, Jack Smith's Flaming Creatures, or the Burden of Disgust
4:15–4:45        Discussion
4:45–5:15        Break
5:15–8:00        Desire and the Public
5:15–5:50        Chris Reed, Imagining Identity: Sexuality, Regionalism, and Legacy in Mid-20th Century American Art
5:50–6:25        David Getsy, Open Seating: Scott Burton, Performance Art, Public Art, and the 1970s
6:25–7:00        Jennifer Doyle, Hold It Against Me: Difficulty, Emotion, and David Wojnarowicz
7:00–8:00        Discussion
This symposium is made possible by the support of the John Burton Harter Charitable Trust. The exhibition, "Hide/Seek: Difference and Desire in American Portraiture" is made possible by The Calamus Foundation with the leadership contributions of Donald A. Capoccia and Tommie L. Pegues, and The Andy Warhol Foundation for the Visual Arts. Additional significant support is provided by many friends of the National Portrait Gallery, including the John Burton Harter Charitable Trust, E*TRADE, Ella Foshay, Vornado/Charles E. Smith, the Wyeth Foundation for American Art, Catherine V. Dawson, Robby Browne and Madison Cumnock, The Durst Organization, Ashton Hawkins and Johnnie Moore, The Robert Mapplethorpe Foundation, Occasions Caterers, the David Schwartz Foundation, Frank J. Sciame, Jonathan Sheffer and Christopher Barley, and Jon Stryker.
The National Portrait Gallery
The Smithsonian's National Portrait Gallery tells the history of America through the individuals who have shaped its culture. Through the visual arts, performing arts and new media, the Portrait Gallery portrays poets and presidents, visionaries and villains, actors and activists whose lives tell the American story.The National Portrait Gallery is part of the Donald W. Reynolds Center for American Art and Portraiture at Eighth and F streets N.W., Washington, D.C. Smithsonian Information: (202) 633-1000; (202) 633-5285 (TTY). Website: npg.si.edu.
# # #
SI-18A-2011