National Portrait Gallery Presents "I Dream a World: Selections From Brian Lanker's Portraits of Remarkable Black Women"
June 16, 2022
News Release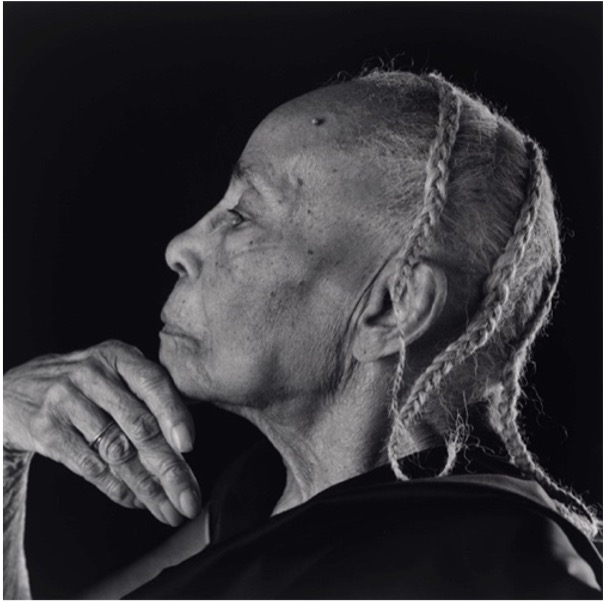 The Smithsonian's National Portrait Gallery will present an exhibition of portraits by the late Pulitzer Prize-winning photographer Brian Lanker. "I Dream a World: Selections from Brian Lanker's Portraits of Remarkable Black Women" celebrates the first exhibition of photographs from the "I Dream a World" project to be shown in Washington, D.C., in over 30 years. Installed in two parts, the full exhibition will feature more than 25 of the 75 photographs from Lanker's series recently acquired by the museum. On view will be likenesses of women who transformed the arts, activism, literature and politics. Part I of the Portrait Gallery's exhibition will be on view from July 8 through Jan. 29, 2023, and Part II will be on view from Feb. 10, 2023, through Sept. 10, 2023. "I Dream a World" is co-curated by Ann M. Shumard, senior curator of photographs, and Gwendolyn DuBois Shaw, former senior historian and director of history, research and scholarly programs for the museum.  
"In 1987, award-winning photographer Brian Lanker launched an ambitious, two-year effort to photograph courageous, groundbreaking Black women whose lives and careers had left an indelible mark on the nation," said Ann Shumard, senior curator of photographs, National Portrait Gallery. "We are delighted that these extraordinary portraits have joined the museum's collection and will now be featured in this exhibition."
Among the remarkable women represented in the first installation will be Maya Angelou, Leah Chase, Shirley Chisholm, Septima Poinsette Clark, Lena Horne, Barbara Jordan, Coretta Scott King, Constance Baker Motley, Rosa Parks, Leontyne Price, Beah Richards, Wilma Rudolph, Sarah Vaughan and Alice Walker. Sitters featured in the second part will include Mary Frances Berry, Elizabeth Catlett, Angela Davis, Katherine Dunham, Myrlie Evers-Williams, Althea Gibson, Dorothy Height, Odetta, Sonia Sanchez, Betty Shabazz, Ellen Stewart, Cicely Tyson and Oprah Winfrey. 
Lanker's "I Dream a World" series was a partial gift of Lynda Lanker and a museum purchase made possible with support from Robert E. Meyerhoff and Rheda Becker, Agnes Gund, Kate Kelly and George Schweitzer, Lyndon J. Barrois and Janine Sherman Barrois, and Mark and Cindy Aron.
National Portrait Gallery
The Smithsonian's National Portrait Gallery tells the multifaceted story of the United States through the individuals who have shaped American culture. Spanning the visual arts, performing arts and new media, the Portrait Gallery portrays poets and presidents, visionaries and villains, actors and activists whose lives tell the nation's story.         
The National Portrait Gallery is located at Eighth and G streets N.W., Washington, D.C. Smithsonian Information: (202) 633-1000. Connect with the museum at npg.si.edu, Facebook, Instagram, Twitter and YouTube. 
# # #
SI-207-2022