National Portrait Gallery Presents Exhibition about Mid-20th Century Portraiture
"Face Value: Portraiture in the Age of Abstraction" Reveals Innovations in the Form
March 11, 2014
News Release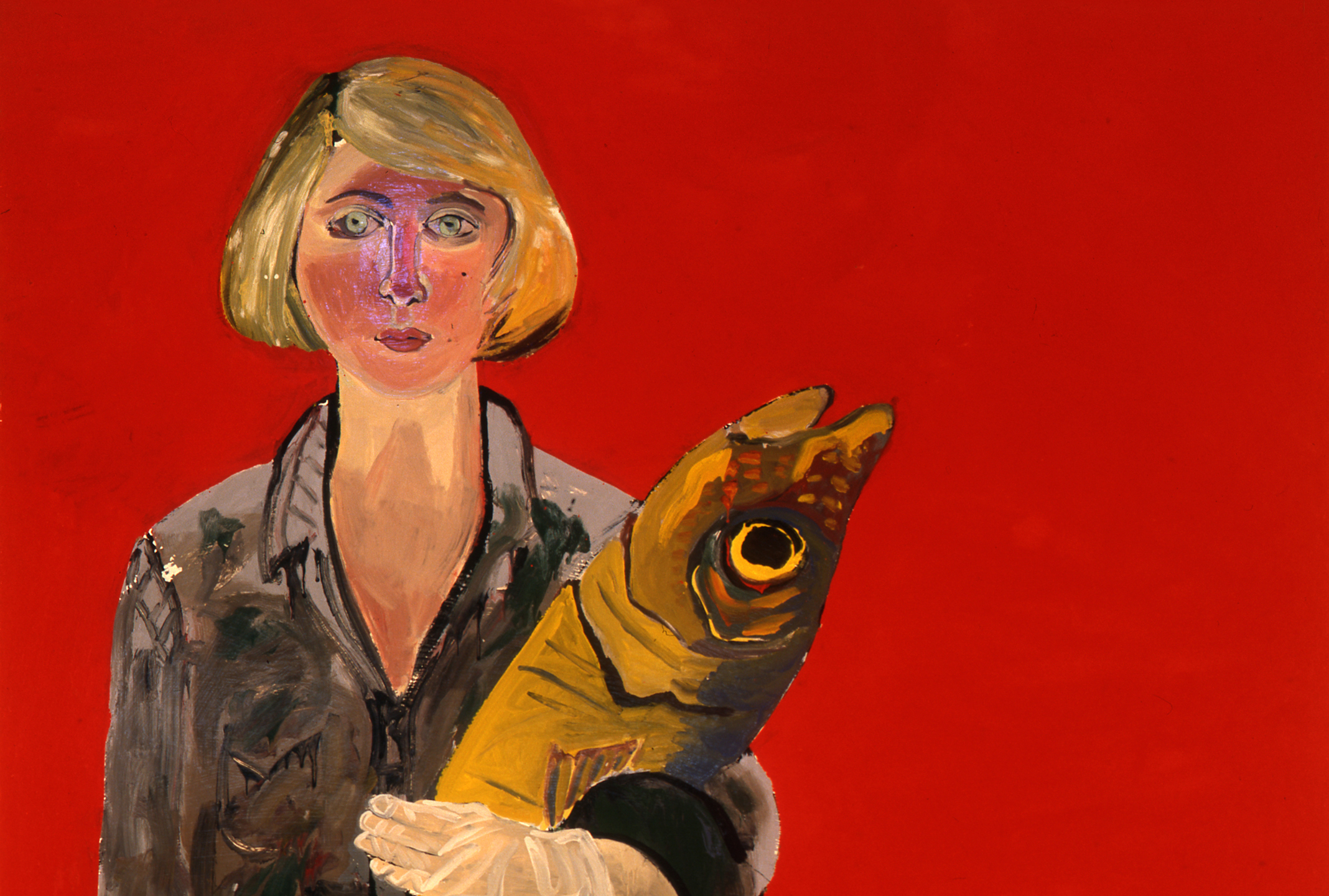 "Face Value: Portraiture in the Age of Abstraction" will feature mid-20th century artists who were reinventing portraiture at a moment when almost everyone agreed that figuration was dead as a progressive art form. The Smithsonian's National Portrait Gallery has gathered more than 50 paintings, drawings, prints and sculpture from approximately 1945 to 1975 to demonstrate the innovations of American portraiture despite the vogue for abstraction. The exhibition opens April 18 and runs through Jan. 11, 2015.
During this period, Chuck Close recalled, "the dumbest, most moribund, out-of-date and shopworn of possible things you could do was to make a portrait." And yet, with startling freshness and a touch of defiance, a group of young artists demonstrated the value of exploring the face and figure.
"At a time when most artists viewed portraiture as dead or dying, these artists pressed forward with their work and explored new ways to represent the self," said Kim Sajet, director of the National Portrait Gallery. "This collection of varying pieces is a testament to their determination and innovation that continues to influence artists today."
Among the artists who pushed the boundaries of portrait traditions were Romare Bearden, Elaine de Kooning, Beauford Delaney, Alex Katz, Alice Neel, Robert Rauschenberg, Larry Rivers, Andy Warhol and Jamie Wyeth. Inspired by the theories and ambitions of Abstract Expressionism and keenly attuned to the themes of their own turbulent times, they reinterpreted human portrayal, reinventing portraiture for the next generation.
The show includes a portrait of the poet John Ashbery by Fairfield Porter. The museum commissioned Ashbery to compose a poem for the catalog. "Hand with a Picture" reflects abstractly on the era and his many friendships with artists. The 175-page fully illustrated publication, Face Value: Portraiture in the Age of Abstraction, includes essays by the curators. The $55 book is being published by the Smithsonian's National Portrait Gallery in association with D Giles Limited.
The curators for this exhibition are senior curator of prints and drawings Wendy Wick Reaves, chief curator Brandon Fortune and senior historian David C. Ward.     
"Face Value" has been made possible by the Abraham and Virginia Weiss Charitable Trust, Amy and Marc Meadows; the Mr. and Mrs. Raymond J. Horowitz Foundation for the Arts Inc.; Donald A. Capoccia and Tommie Pegues; Patricia Stonesifer and Michael Kinsley; the Paul M. and Christine G. Wick Fund; Ella M. Foshay; and Pat and Walter Moore.
National Portrait Gallery
The Smithsonian's National Portrait Gallery tells the history of America through the individuals who have shaped its culture. Through the visual arts, performing arts and new media, the Portrait Gallery portrays poets and presidents, visionaries and villains, actors and activists whose lives tell the American story.
The National Portrait Gallery is part of the Donald W. Reynolds Center for American Art and Portraiture at Eighth and F streets N.W., Washington, D.C. Smithsonian Information: (202) 633-1000. Website: npg.si.edu.
# # # 
SI-115-2014